.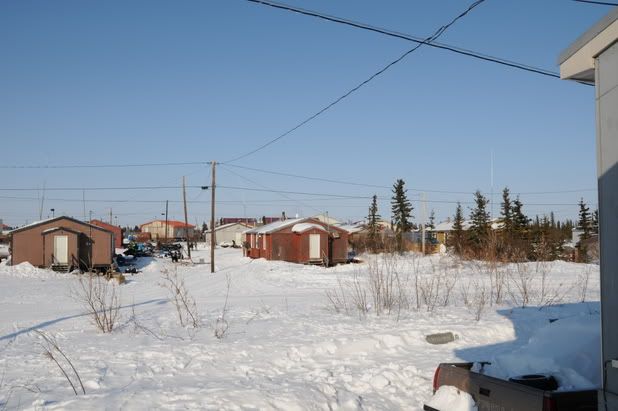 On saturday I went to the village of Noorvik to help gas up a couple of the snowmachine racers. Noorvik is located on the Kobuk river about 50 miles east of Kotzebue.
Noorvik has a population of about 642 people.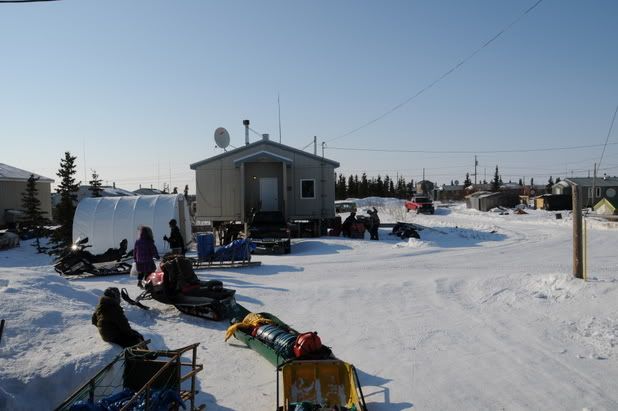 While we were there we had a chance to visit some family. Then we headed off for a ride in the countryside.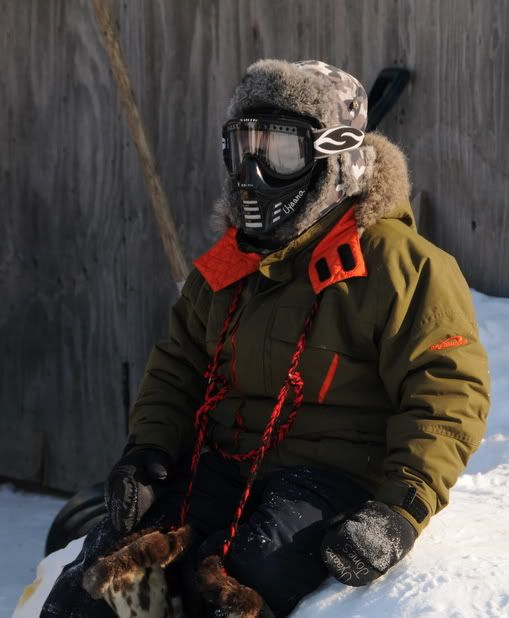 Here's Uyaana ready to head out of Noorvik.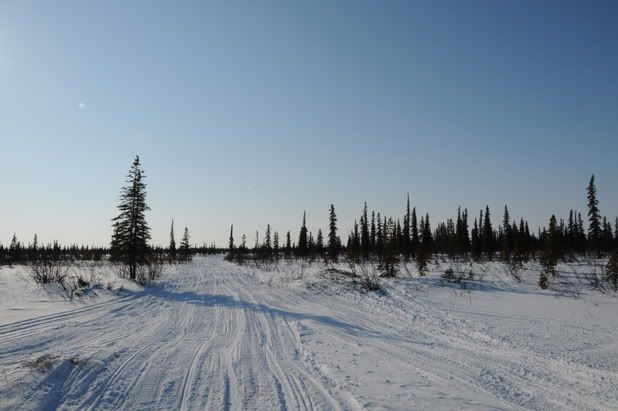 Around here this is our version of a superhighway.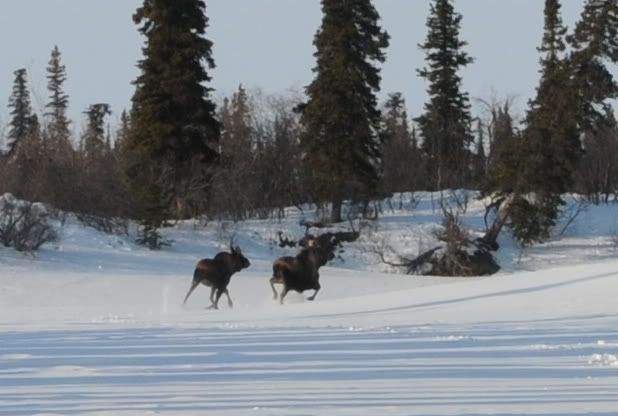 We left the trail and traveled along the river. We some moose. After a while we left the river and headed into the hills. There were lots of caribou here and there all over the hills.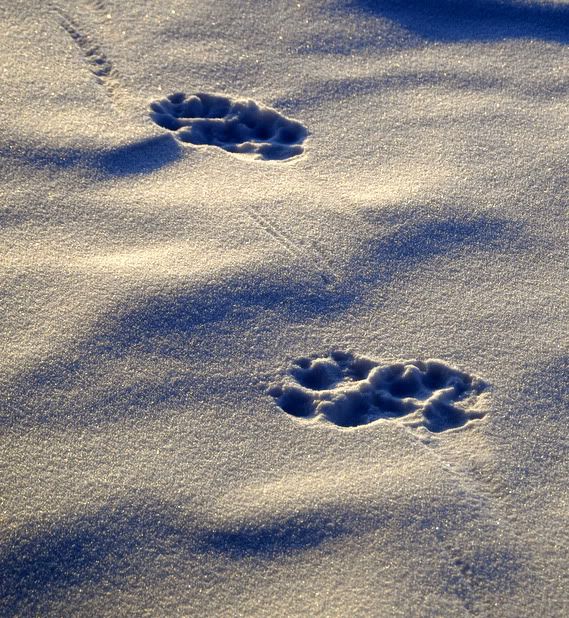 We came across some fresh wolf tracks.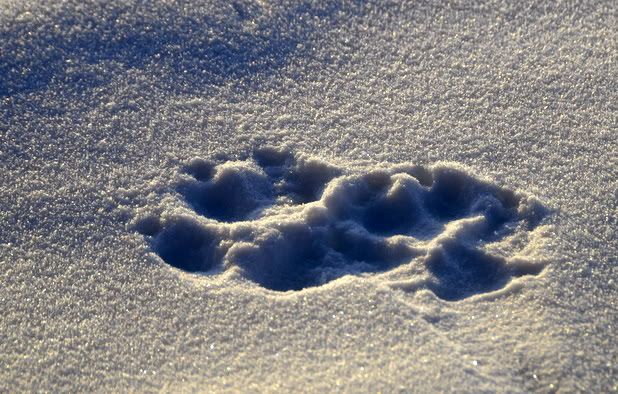 We followed the tracks for a while....
...and we came upon a caribou that had been killed by wolves.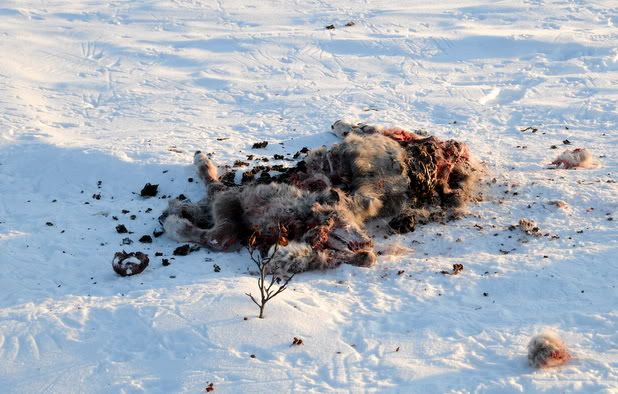 Perhaps we scared the pack off with our noisy snowmachines.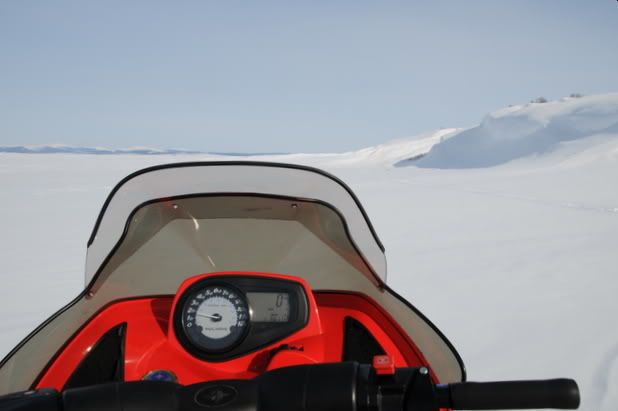 We headed down out of the hills onto Kobuk Lake (Hotham Inlet).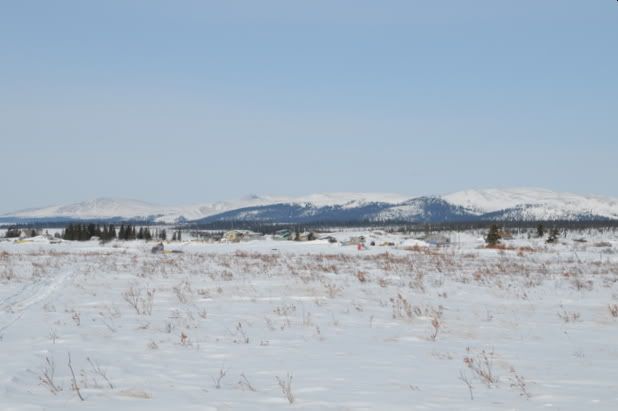 We traveled along Kobuk Lake to Ivik.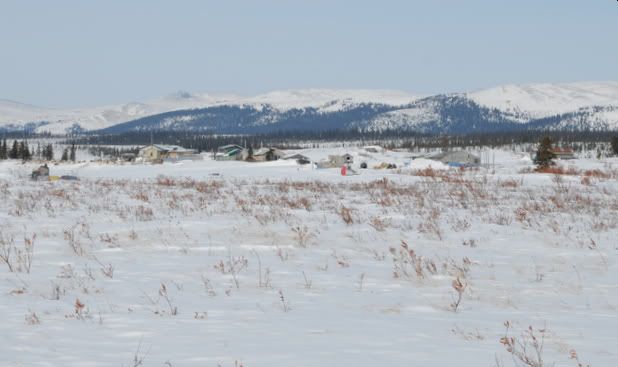 Ivik is a group of subsistence camps with a few year round residents.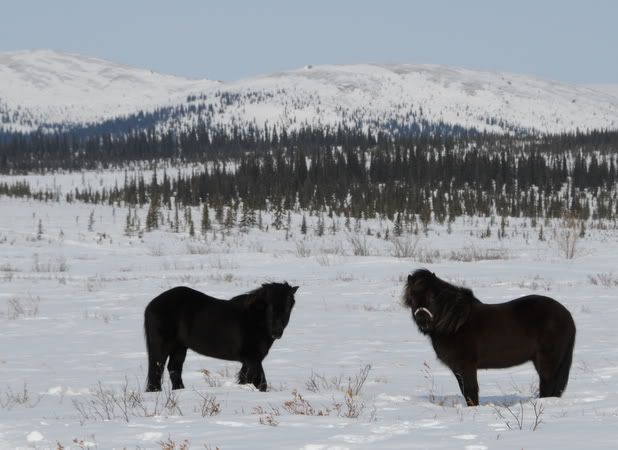 These Icelandic Ponies belong to one of the families who live out here year round. After visiting Ivik we headed back to Kotzebue across the inlet.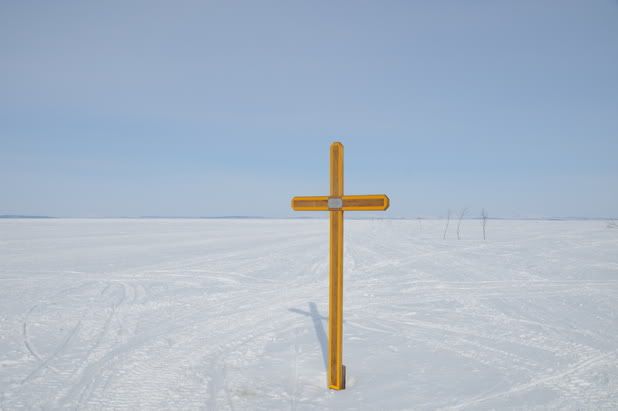 This cross is in memory of
Dr. Roger Gollub.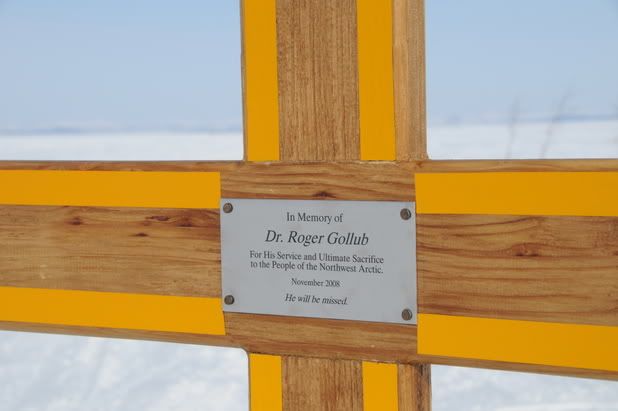 .