.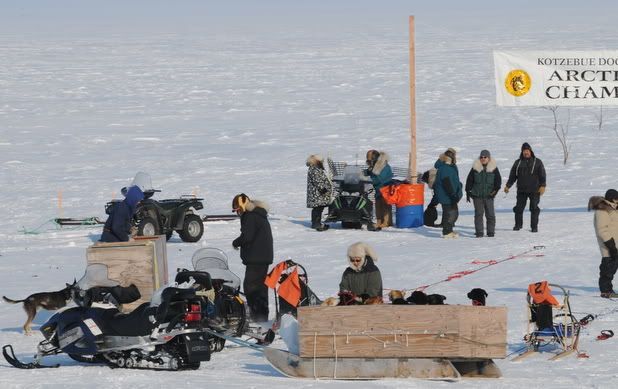 Today was day 1 of the 2009 Arctic Circle Championship. The race follows a 20 mile loop. There is one heat Friday, Saturday, and Sunday.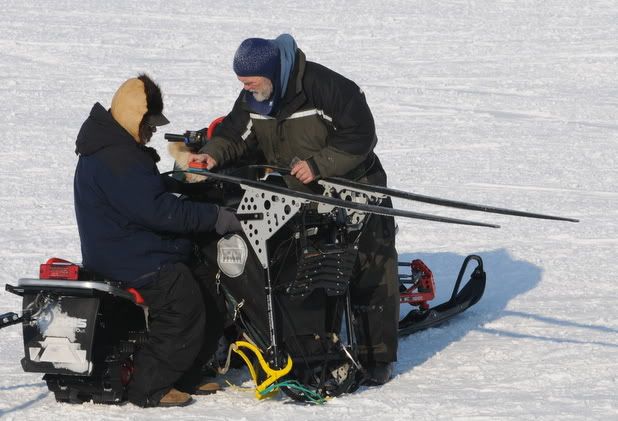 Terry Streeper working on his sled before the race.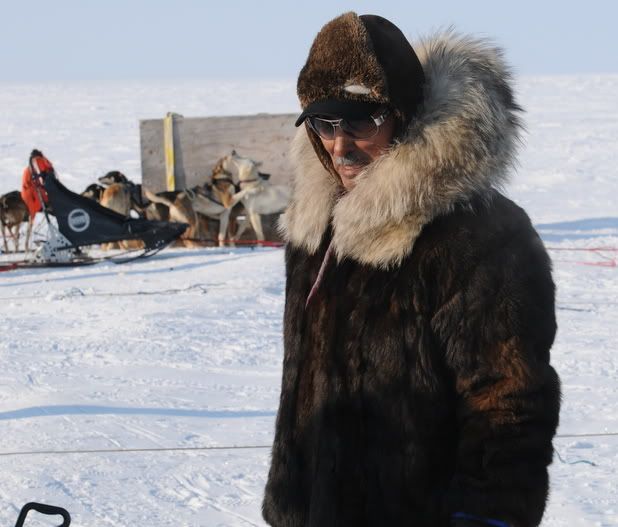 Joe Harris watching everyone get ready. Joe mushed dogs his whole life.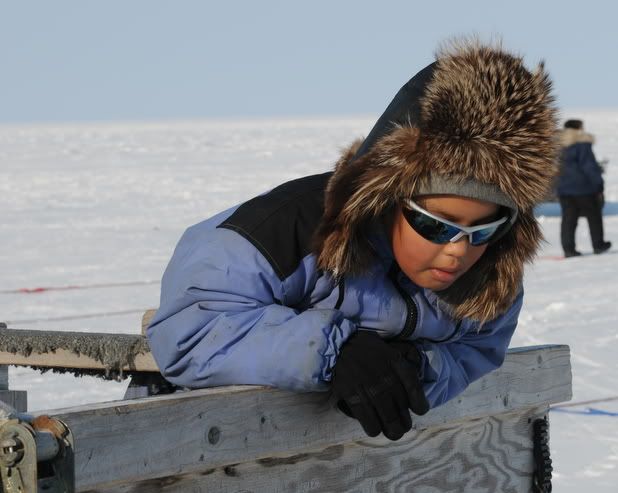 Buddoo's helper.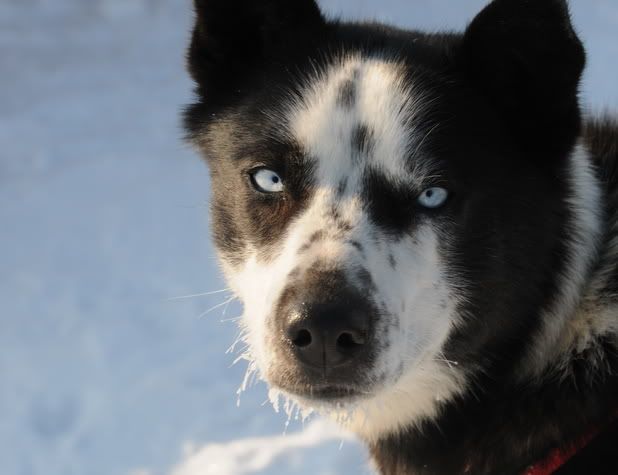 I sure like Buddoo's dogs. They are really friendly. You can walk by them without worrying that they are going to bite you.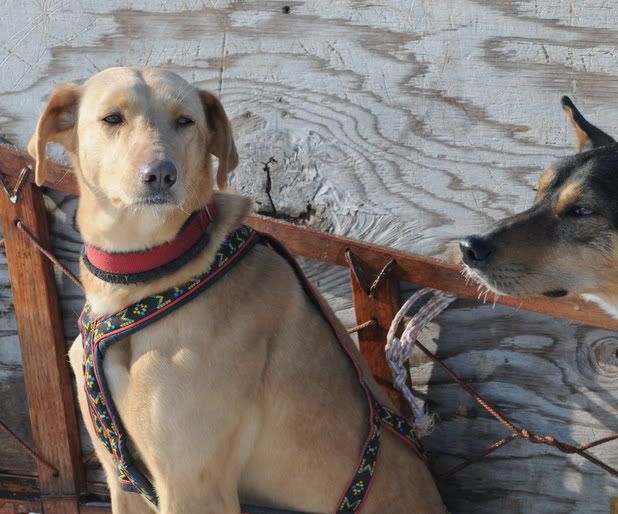 Here is one of Luke Sampson's dogs.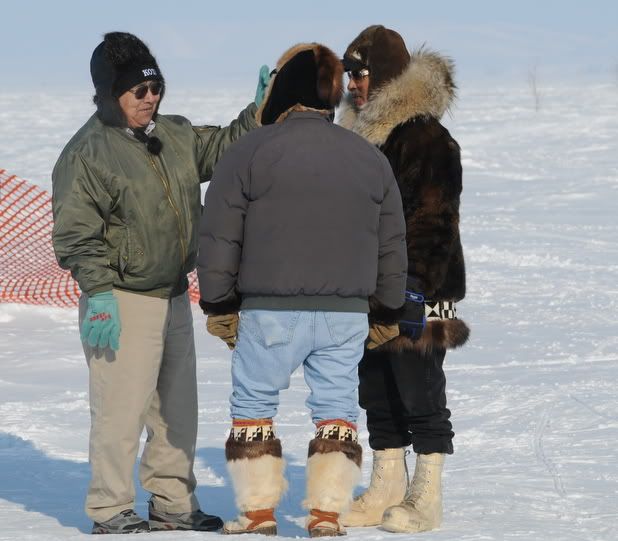 Dog races give everyone a chance to hang out and chat before the action starts.
This is Bill Kornmueller and his eighteen dog locamotive.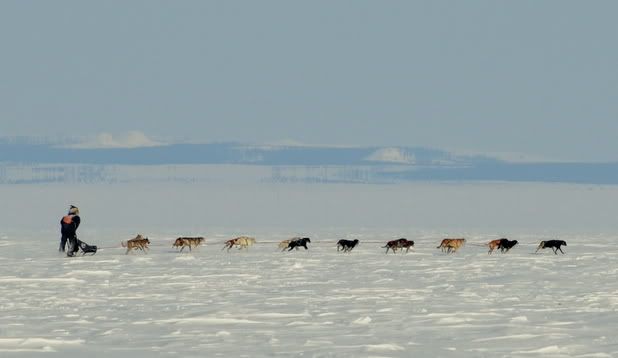 Kornmueller Express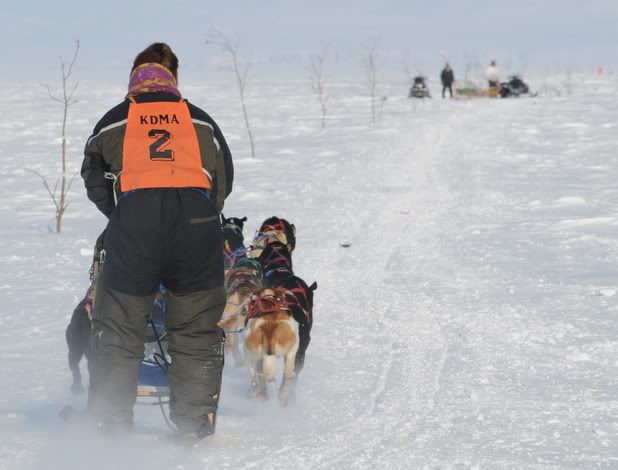 Cyrus Harris
Where's
Waldo
Maija?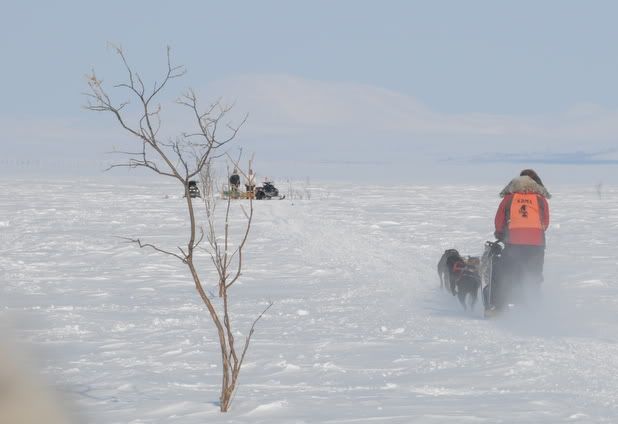 Luke Sampson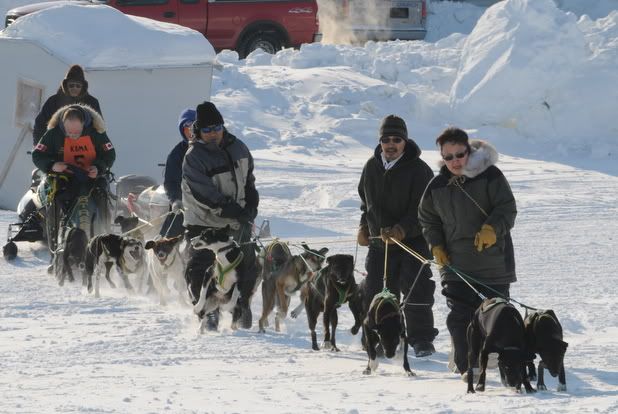 Terry Streeper needs a whole lotta help getting his eighteen dogs to the starting line.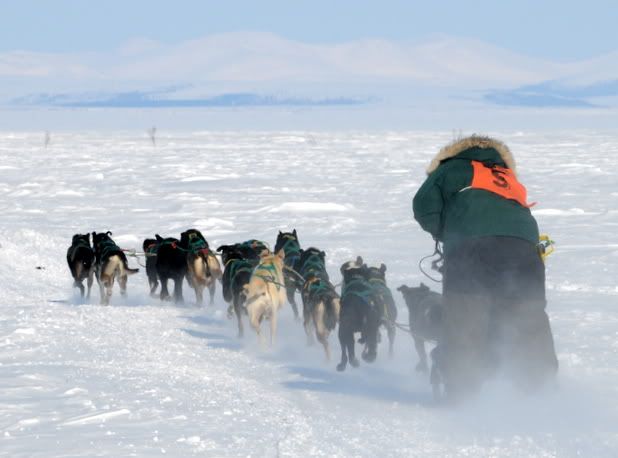 Off he goes.
Buddoo Gallahorn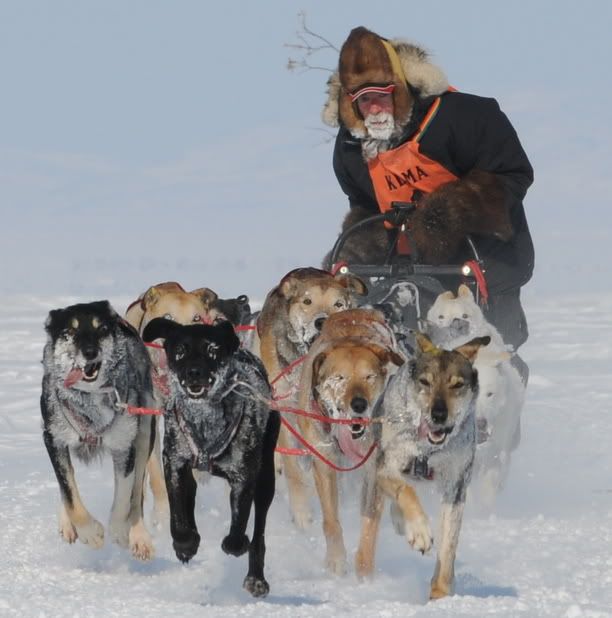 Bill Kornmueller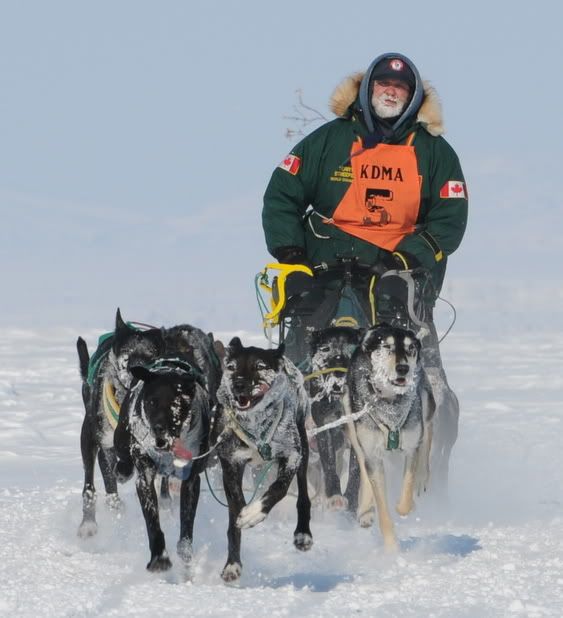 Terry Streeper
Paul Hansen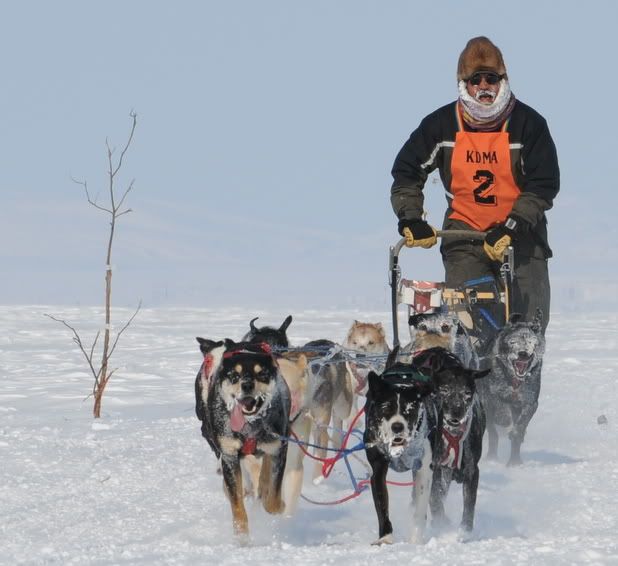 Cyrus Harris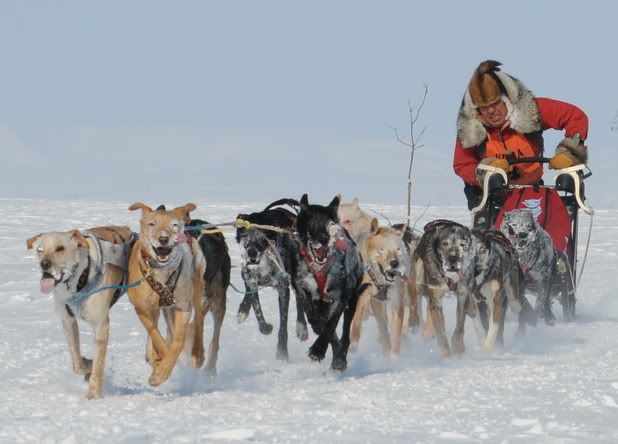 Luke Sampson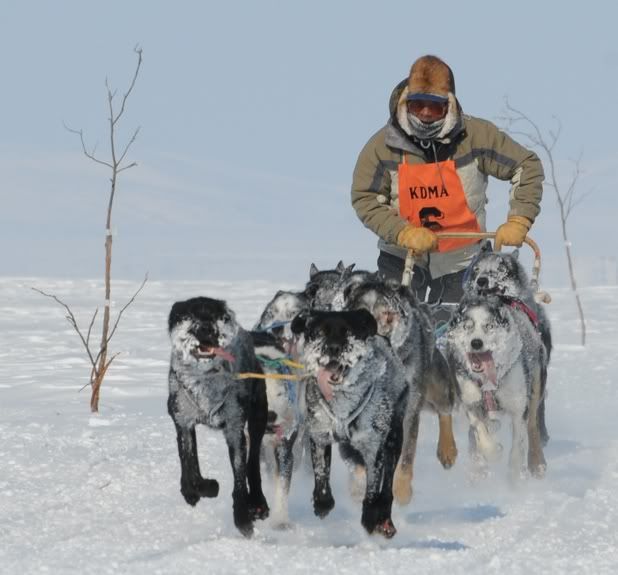 Buddoo Gallahorn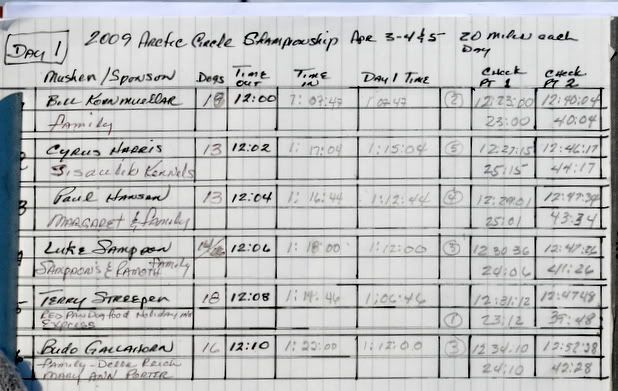 Here is today's times. Day 2 starts tomorrow at noon. I may miss the start becasue I need to take photos of the snowmachine race which starts at 1pm but I should at least be able to catch the end of the day 2.
.