.
The other day I took the dogs for a run along the back road. Uyaana and his buddy Oz rode along in the back. As we were driving along I was noticing how the tundra has lost it's reds and yellows almost completely and is now full of rusts and tans and browns.
So as we are riding along I can hear Oz and Uyaana through the window. They are playing I-Spy. I hear Uyaana say "I spy something brown." Ummm yeah, I bet he does.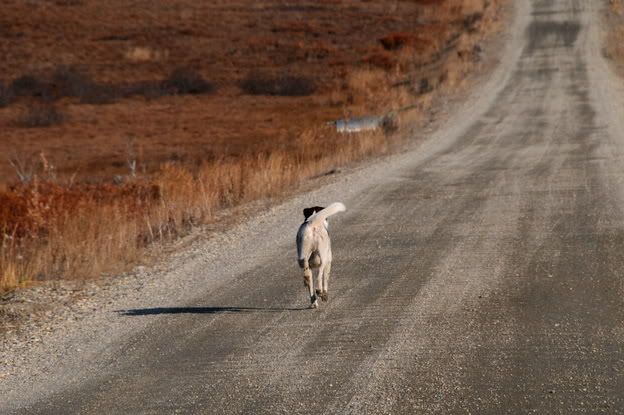 The dogs were doing their usual, hunting voles in the tundra. Kaija found one and tossed it up in the air. Rush stole it from her and run up on the road to get away from her.
Then he dropped it.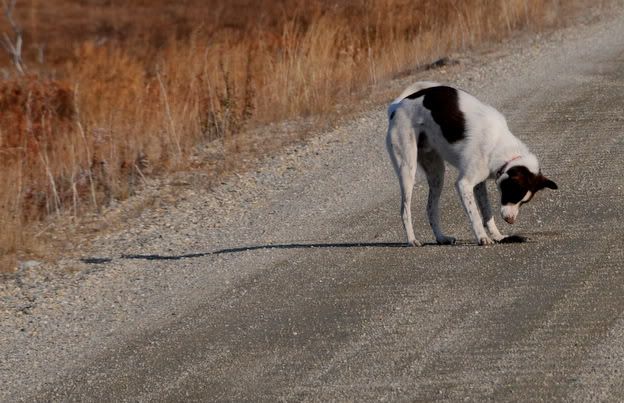 Maybe was still biting back. But then again it's not looking too lively.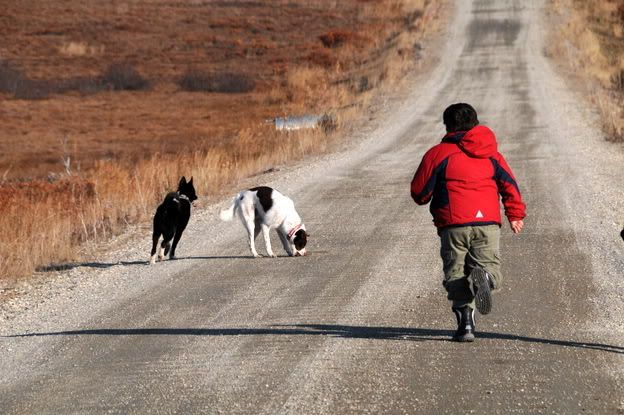 The boys ran over to get a better look, and Kaija ran over to try and reclaim her prize.
Rush figured he better take off.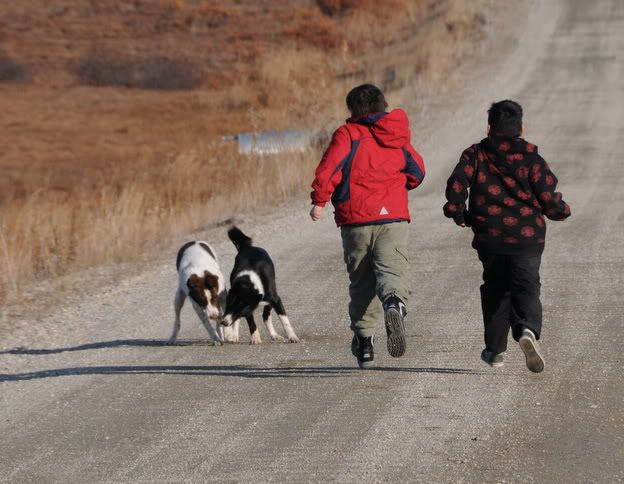 But Kaija wasn't going to let that happen. This is how it always seems to go...Kaija finds them and Rush steals them and eats them. I think Kaija had enough of that. Who does he think he is anyway?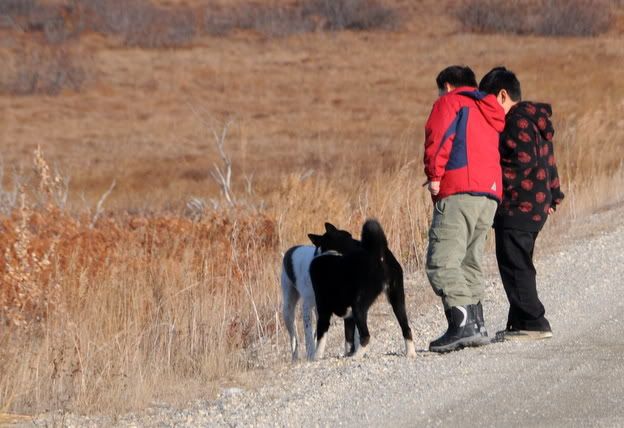 So the argued and growled over it.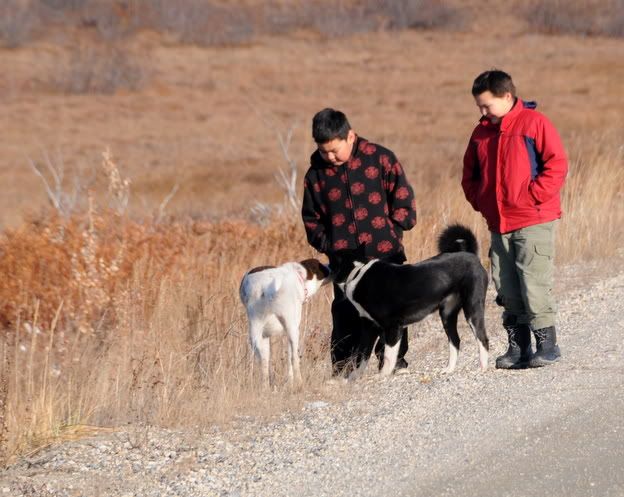 Kaija wasn't gonna let Rush get away with her snack.
In the end she got it back. She ran away and ate it before Rush could try and take it away. Those dogs are sure going to miss their furry snacks when the tundra freezes over.
.