Yesterdays photos were a bit more dramatic. Even though they suffered from the same low light issues as usual, yesterday's were more interesting because the sunrise/sunset was better.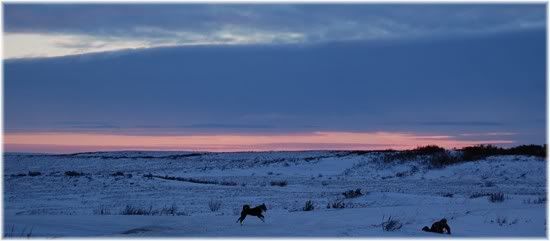 Today the clouds dominated and only allowed a bit of color through at the horizon.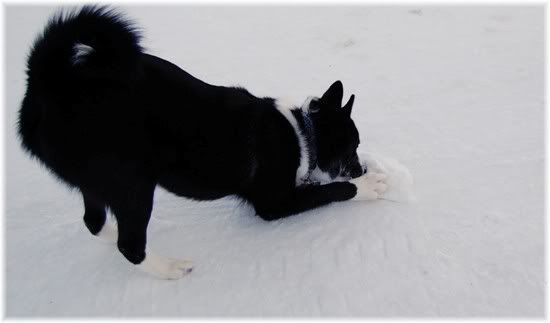 Kaija the Dog and Uyaana the Boy didn't care about the weather. They were having too much fun playing around in the snow.
Here's a fabulous self portrait. My hands were cold. My hands are always cold in this weather. I have the "wimpiest white girl hands ever". That's a direct quote from an eskimo friend years back. She was right.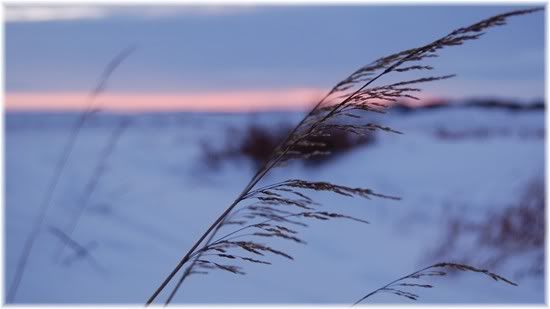 It wasn't very windy today....about 12 miles per hour from the east.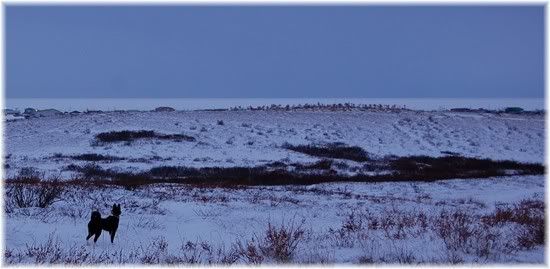 Here is a picture looking back toward town. None of these pictures have been retouched. I do crop them, but I haven't done any processing on the color or exposure. I kind of feel that takes away the realness of the photo. These photos....blue though they are....show the real look of the light in the arctic this time of year.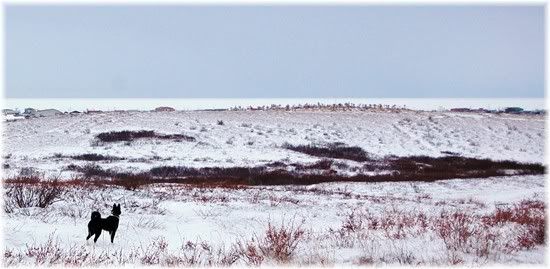 For contrast, here is the same photo looking towards town....but this time I adjusted the color and exposure in photoshop elements. Big difference...this one looks like it was taken in broad daylight...something that doesn't exist here in December.