Today there was another craft bazaar. This one was in the school cafeteria sponsored by the Kotzebue High School National Honor Society. There was a nice turn out of people selling their wares.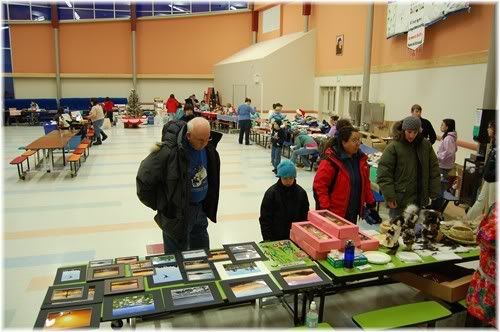 There is my table. I was selling my prints and some of my friend's beadwork. The table next to me is my friend Kathleen Westlake. I will introduce her later.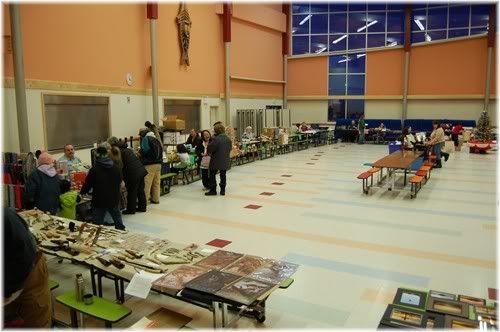 There was quite an ecclectic mix of things for sale. There were a lot of hand crafted items.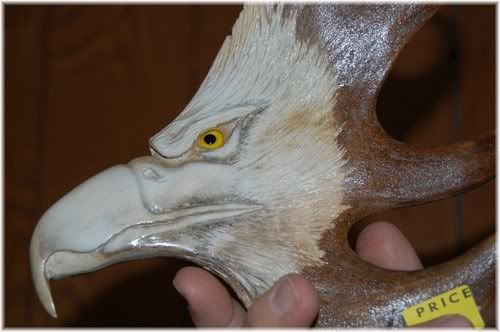 There is a guy who makes beautiful carvings out of caribou antler.He makes really nice knives also.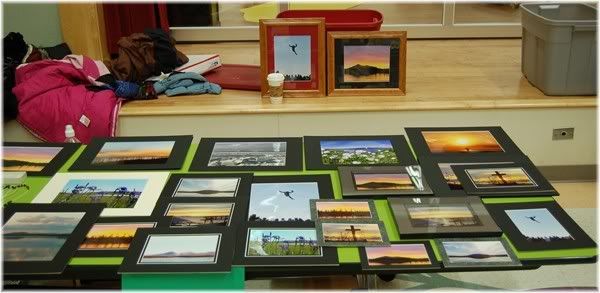 This is what my table looked like when I set up. This is the third craft fair I have ever done. Before this year I have never tried selling any of my prints. I thought I did fairly well the first two times. I did really well this time. I brought with me about 27 prints.
This is what my table looked like when it was all over. Out of 27 prints I had 8 left. Not too shabby. There is one more craft fair this season next Saturday. I hope my other prints come in by then.