.
Yesterday we took a ride out behind Kotzebue on the snogos.
There is barely enough snow, but we didn't care.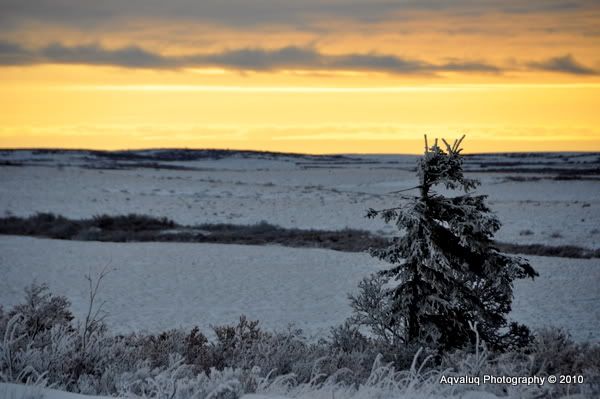 We were just glad to get out.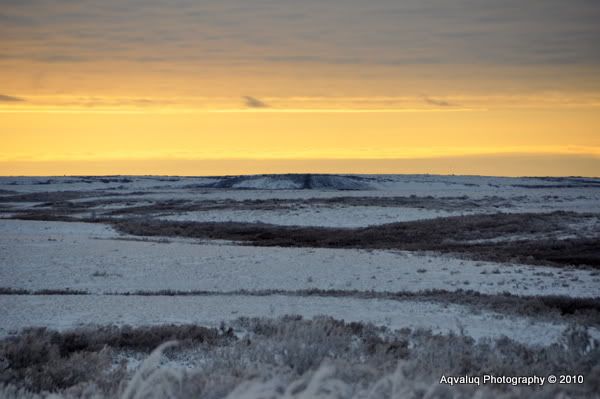 The sky was overcast but it wasn't too cold out so it was a nice day for riding around.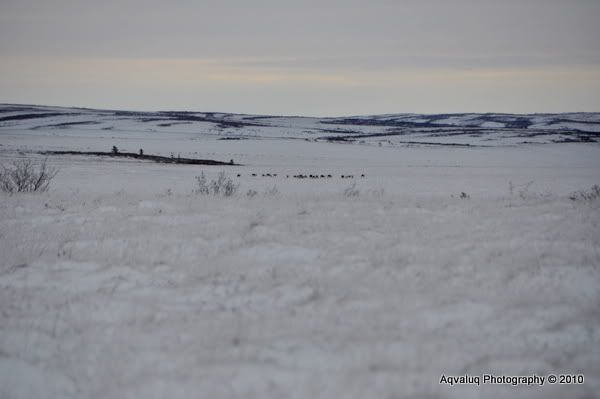 I came up over a hill and look what I saw....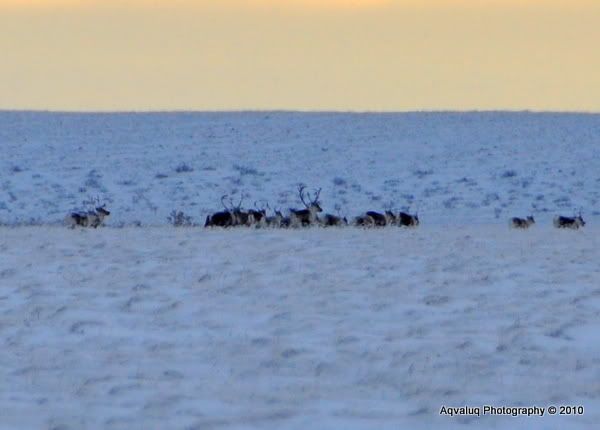 ...caribou!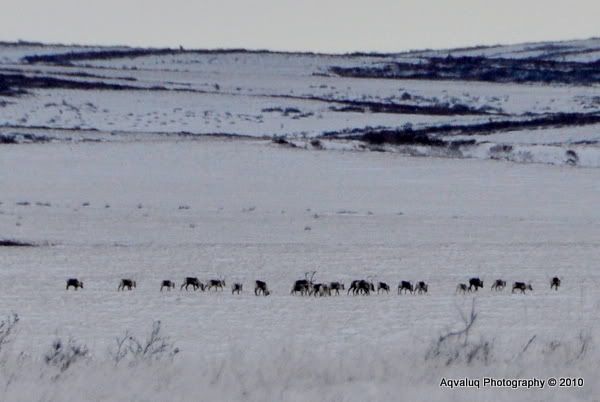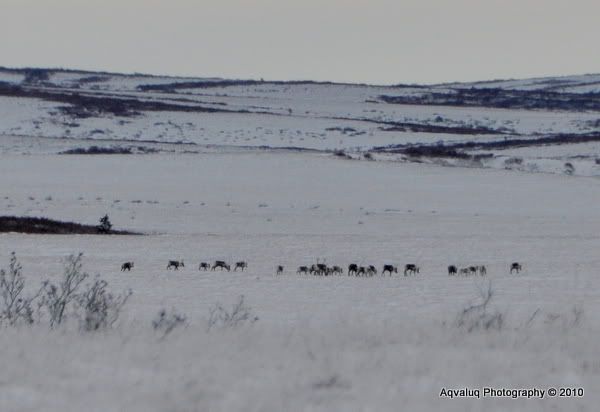 .