.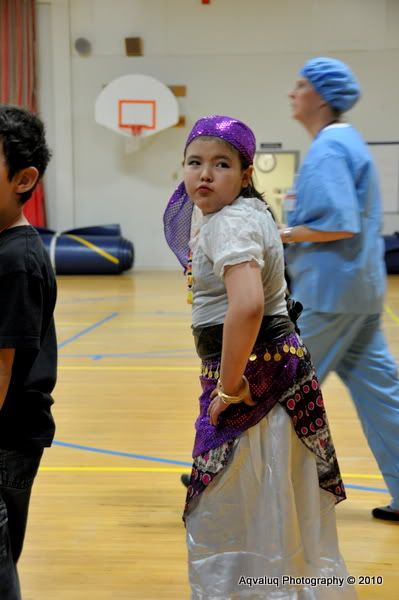 Every year the school has a halloween parade.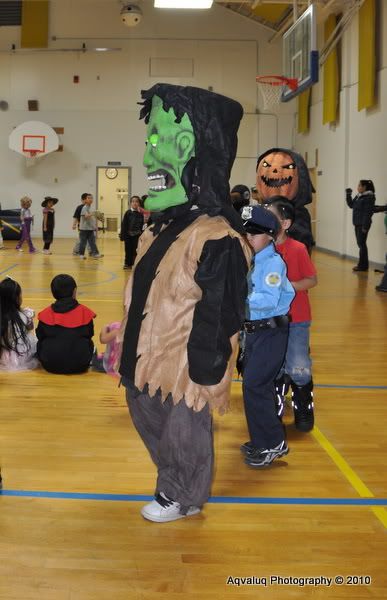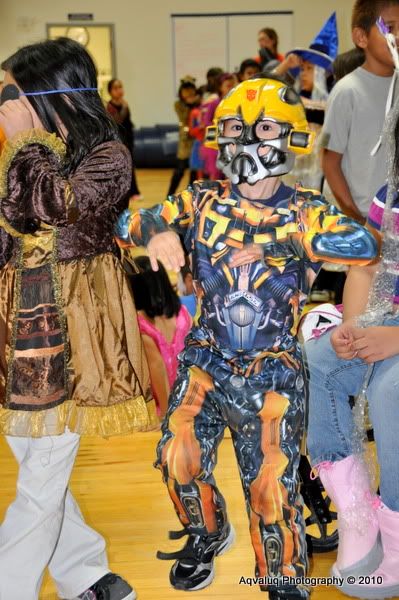 All the kids pre-K through 5th grade march around the gym in their costumes.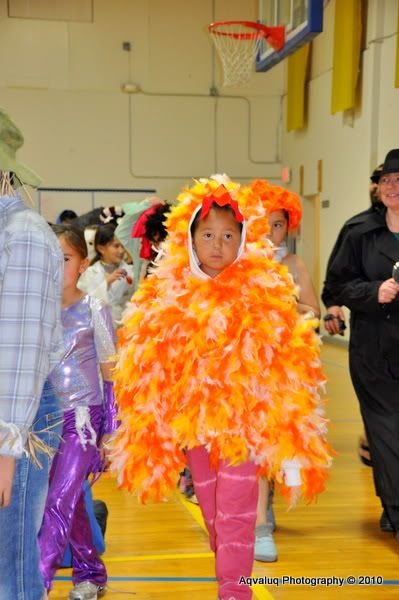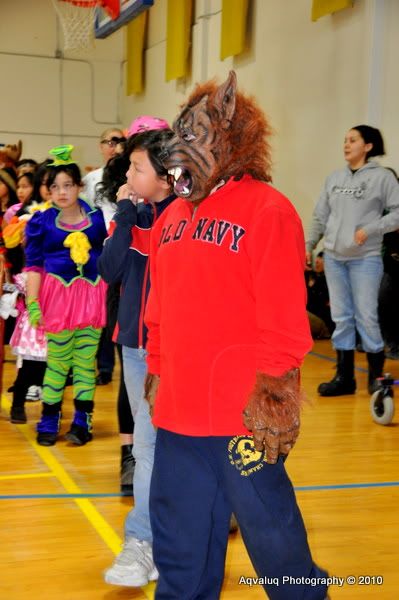 This year Uyaana was a werewolf.
Tonight was also the school Halloween Carnival. The classes have games or sell candy or slushies or have cakewalks...stuff like that. It's always crowded, noisy and hot. So this year I convinced Uyaana's dad to take him and I got to stay home. That was nice:)
.