.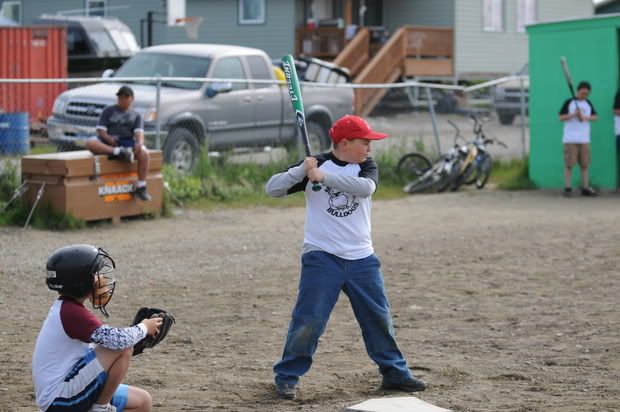 Here are some more softball photos. I bet your all excited. Uyaana's team, the Maniilaq Bulldogs did much better this time around. They WON! I forget the score, but they won by one run.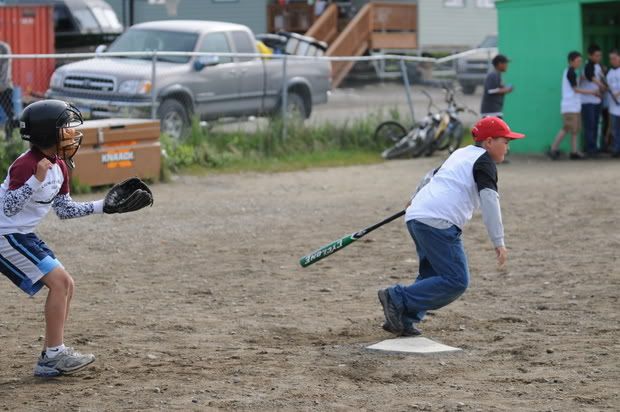 Woo baby! He hit it!
He made it to first base, but the next batter struck out and that was three outs. Oh well.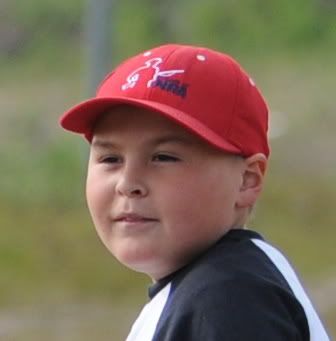 Hmmm...does anybody's else's kid play softball while wearing an NRA cap?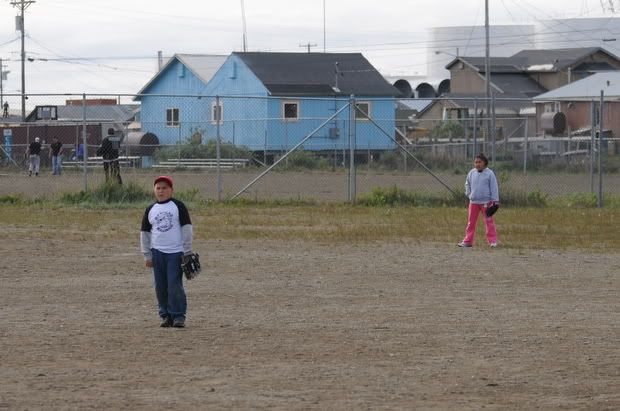 During this game he played second base.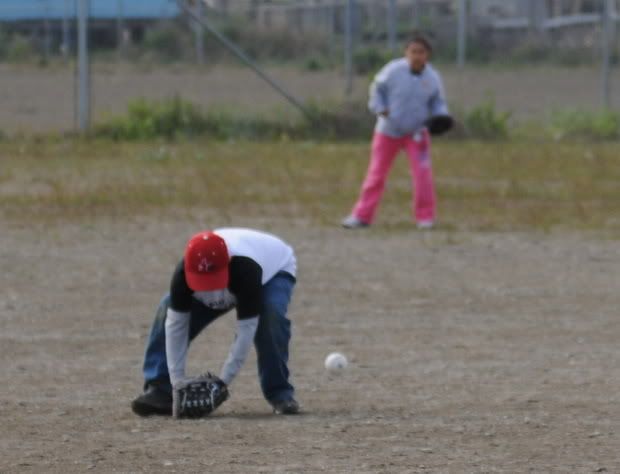 Oops. That one went between the legs. He did have a pretty good play later in the game where he stopped the ball and threw it to first for the out.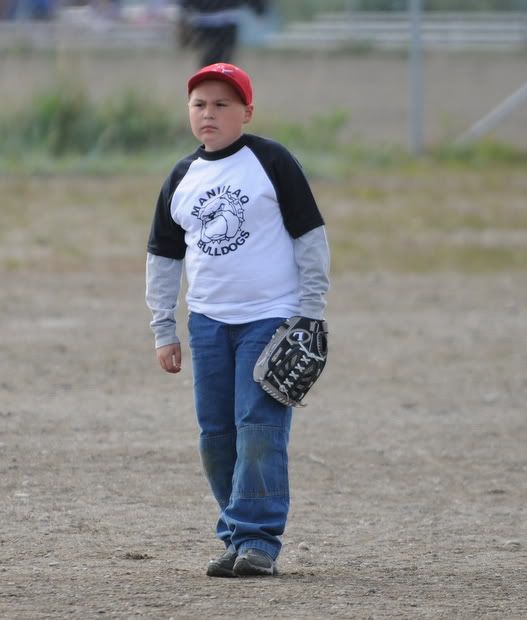 So this turned out to be a pretty good game. The kids were happy after last weeks big loss.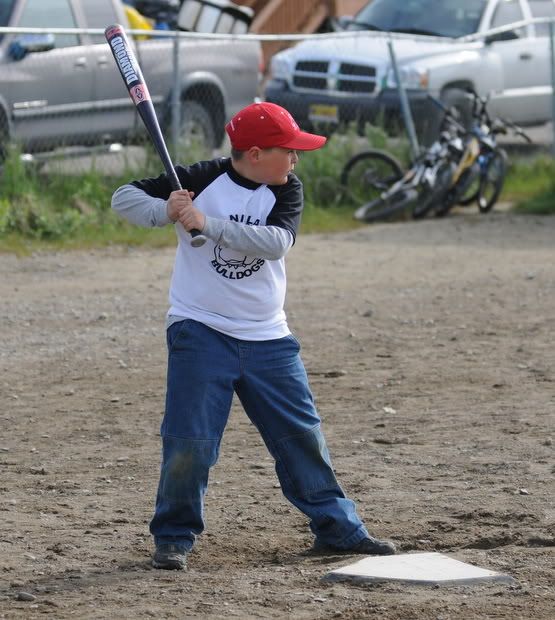 .