.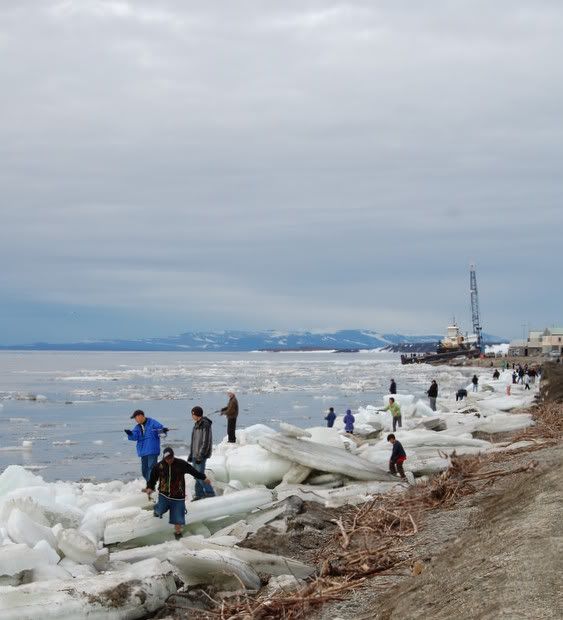 People have been getting herring on and off all day today. The herring usually run for about a week. They come and go, here and there during that time.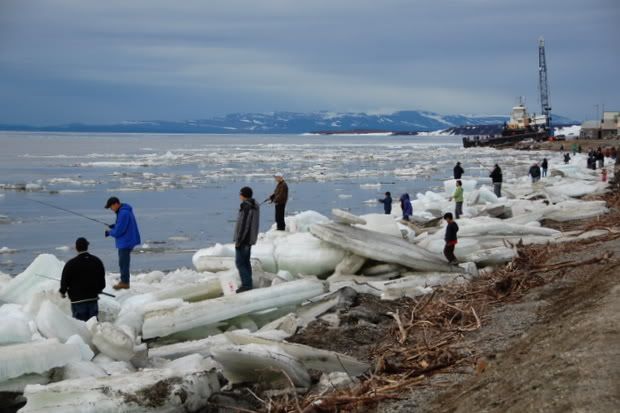 I went out this evening to see if the fish were running.
As you can see by the action they certainly were.
People were filling they buckets and sacks.
The kids have a great time climbing around the ice and hooking fish.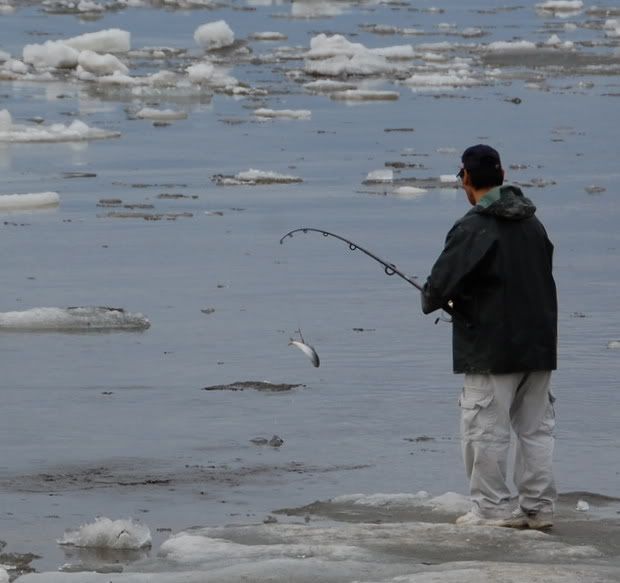 Sometimes if the schools are really thick you can catch two or three on your hook at the same time.
But one at a time is ok too.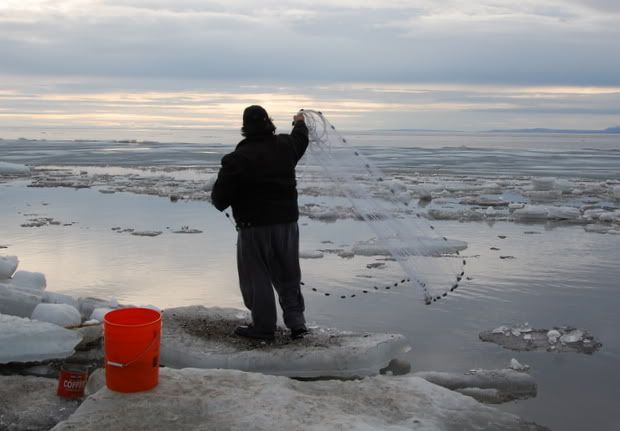 Another way to catch herring is with a cast net.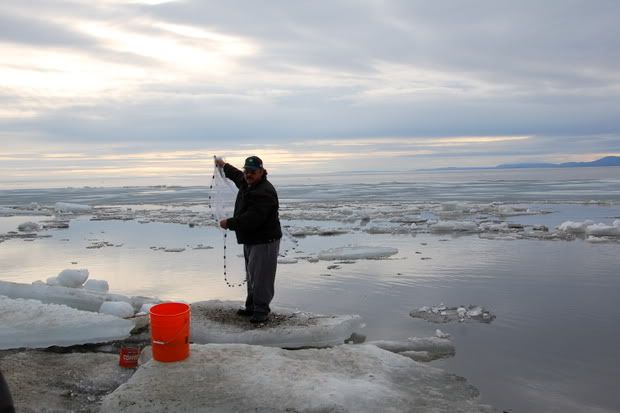 It's a good way to catch a lot of fish at once.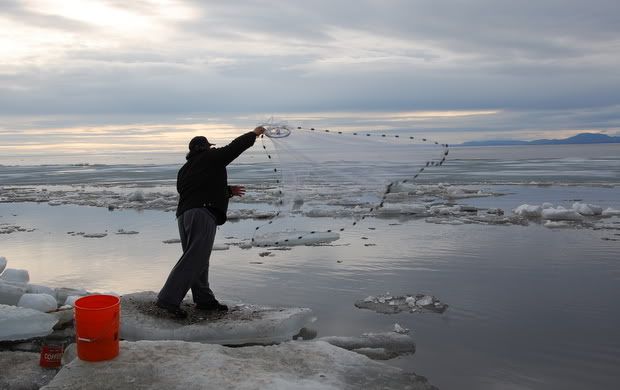 But it requires a little finesse...something I don't have.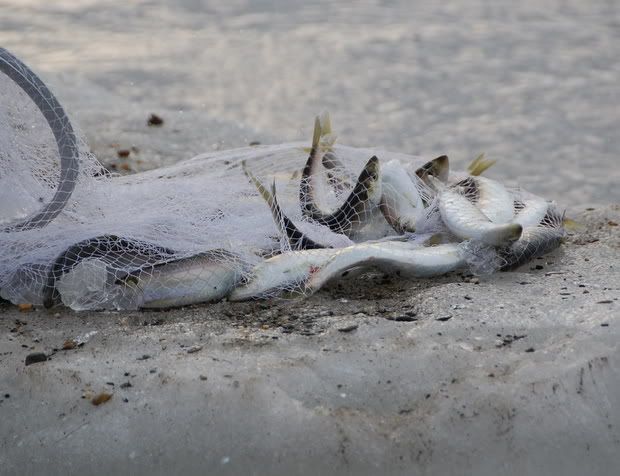 .
*Front Street is actually named "Shore Ave" but most of us call it "Front Street" or "out on front".