.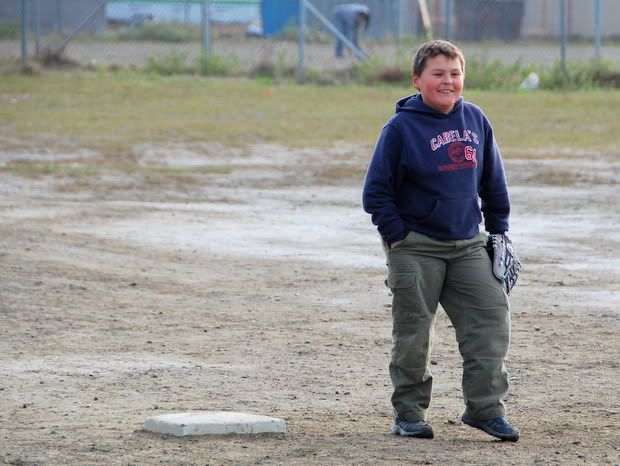 Last night was Uyaana's first day of softball practice.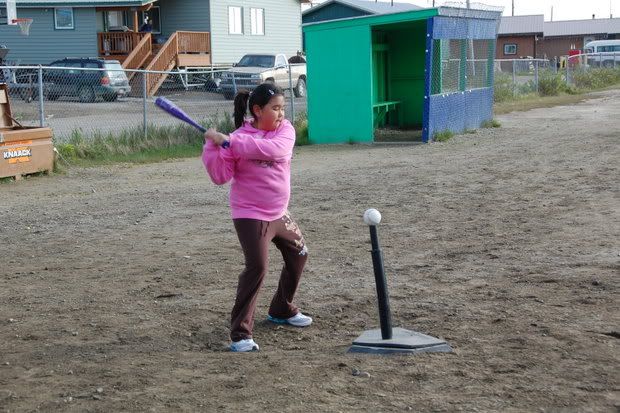 It is a good mix of kids.
Some played last year but some have never even held a bat.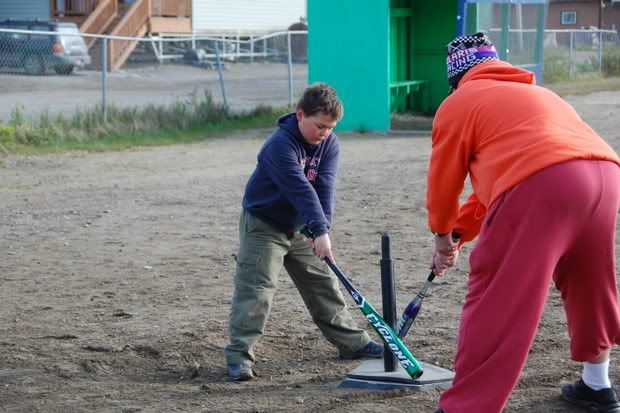 This is Uyaana's first year playing so he has a lot to learn. Here Coach Ernie is showing him how far he should stand from the plate.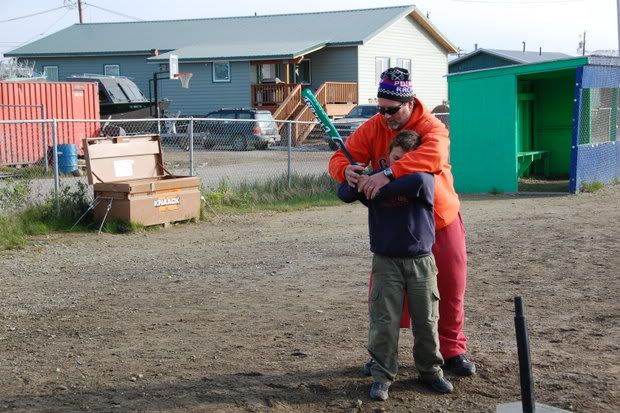 How to hold the bat. The kids are using a tee for this first practice. During the actual games the kids will get 3 tries to hit a pitched ball. If they miss all three they are allowed to hit off the tee.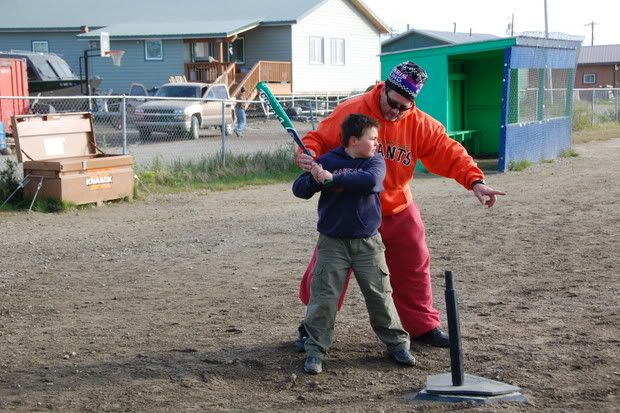 OK kid, hit it over there.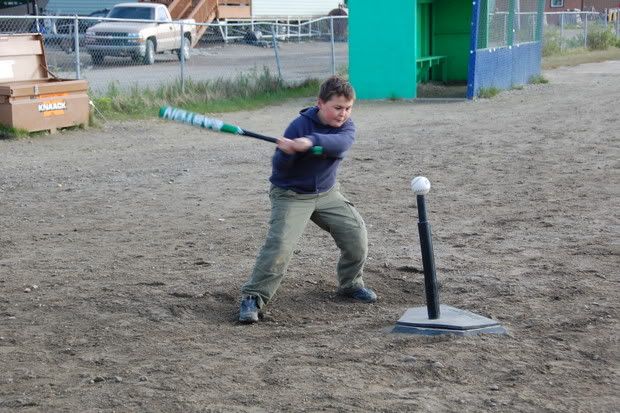 .