.
Saturday June 27th was the annual Kotzebue spring clean up. After eight months of snow and wind there is a lot of trash lying around. The city of Kotzebue pays the kids $1 a bag for trash they collect. Here's Uyaana with his haul. He had forty bags.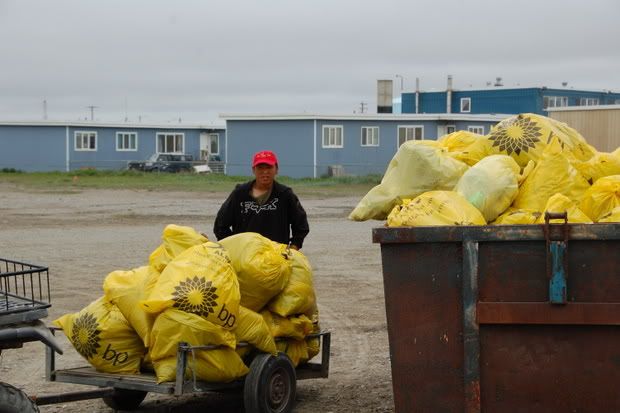 Here is another kid hauling his bags to one of the tree drop off sites.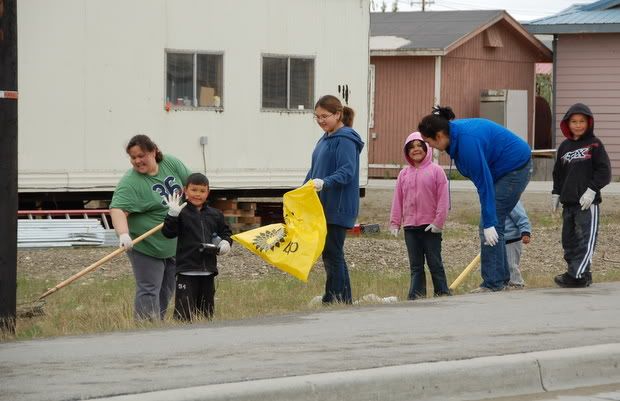 People spent the day picking up trash from their yards and all around town.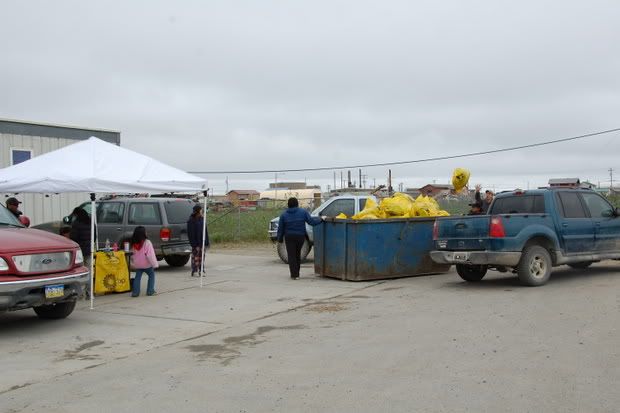 One of the drop off sites was at city hall. A volunteer counts the bags as they are thrown into the dumpster. They then give the kid $1 and a raffle ticket for each bag they turn in.
The clean up was held about two weeks later than usual this year because we had so much snow. There were still some snowbanks in town well into June.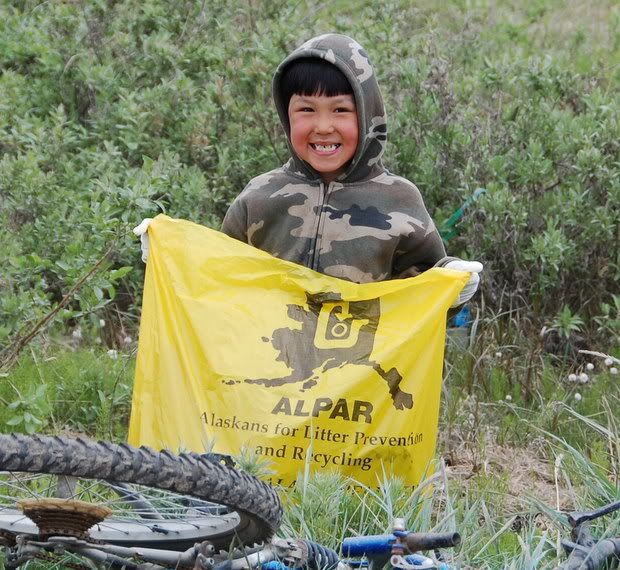 The yellow bags are donated to communities all over Alaska by
Alaskans for Litter Prevention And Recycling
(ALPAR)sponsored in part by ConocoPhillips Alaska, Inc.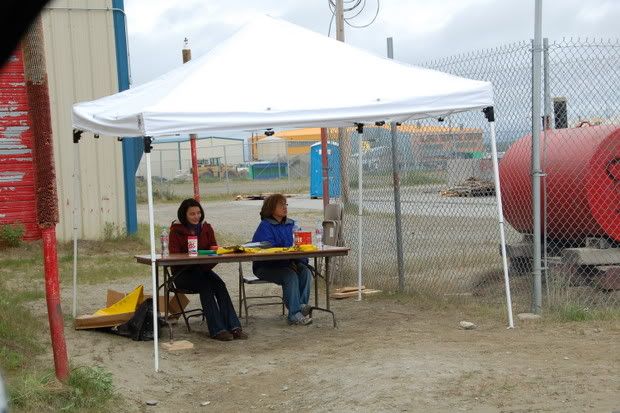 The city of Kotzebue, the Northwest Arctic Borough, the Lion's Club, and other local businesses contribute the money towards the $1a bag.
For the raffle Alaska Commercial Co. store donated several bicycles, Rotman's store donated eight $25 gift certificates and Maniilaq Injury Prevention program donated several bike helmets. All the tickets were put int he big red tumbler and Ernie drew names for the prizes. Here are the bike winners....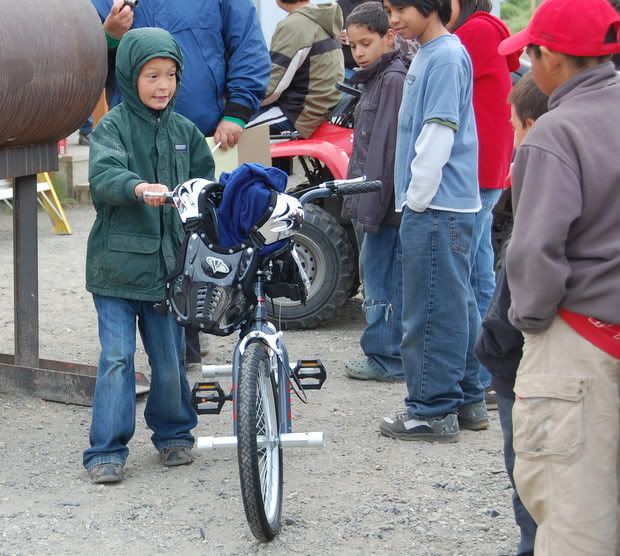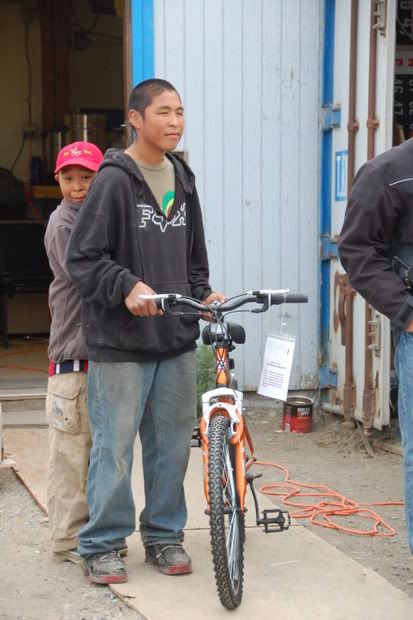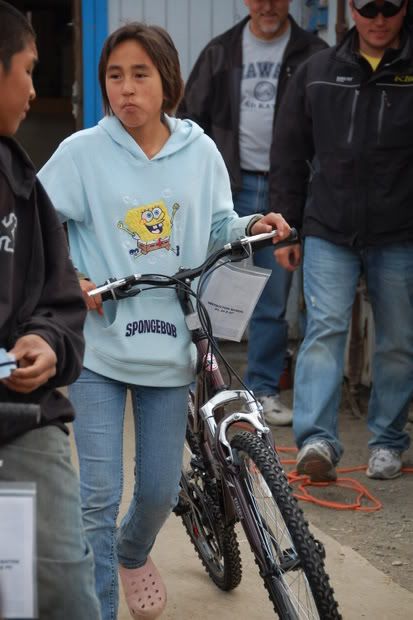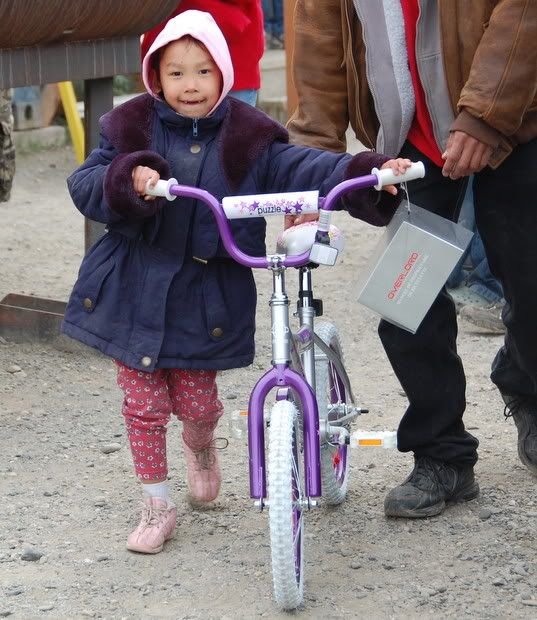 Congratulations to the kids who won prizes and thanks to everyone who helped out cleaning up our town.
.