.
...can, as far as I'm concerned, stay in Vegas.
I apologize for my lengthy absence. I have been pretty busy with my new job and travel and playing catch up in between and then last week I had to travel to Vegas for the first time for a training. Now, those of you who know me know that I am a pretty simple person. I'm not big on rowdy parties and big crowds. So really Vegas is not high on my list of sought after destinations. In fact, if I wasn't being paid to go I probably would have never set foot there ever....but hey it was free, right? However, the internet WAS NOT free and there was NO WAY I was paying $14 a day for internet so no blog for you guys.
So, of all the places I could have stayed in all of Las Vegas we stayed at the Hard Rock Hotel. It was where the conference was being held. Go figure. When we went to check in it was about midnight on Saturday night. I was definitely over dressed. If you took a black tube sock, cut the end off and then squeezed it over your body and completed the ensemble with 6 inch heels and a total absence of underwear you woulda fit right in. Good grief. I saw more hootchie mamas in 10 minutes than I have my entire life.
So we all went back to our rooms and went to bed. The next morning we woke up, went to breakfast and then went to Target. Well....you gotta have priorities, right? Isn't Target the first stop for everyone in Vegas?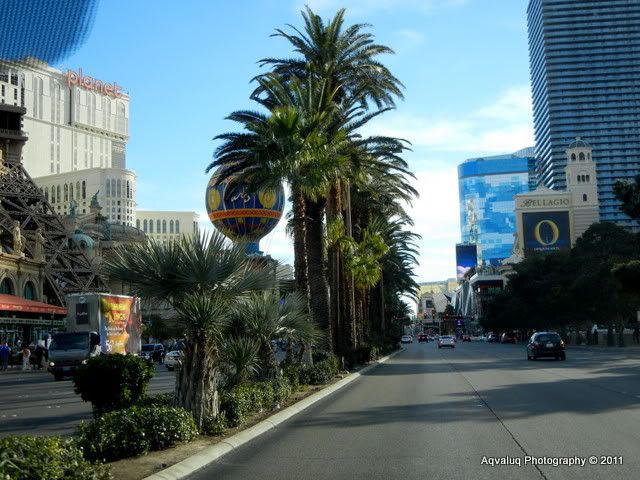 So after Target we took a ride down the strip. I have never been anywhere where there were palm trees that weren't growing out of a planter.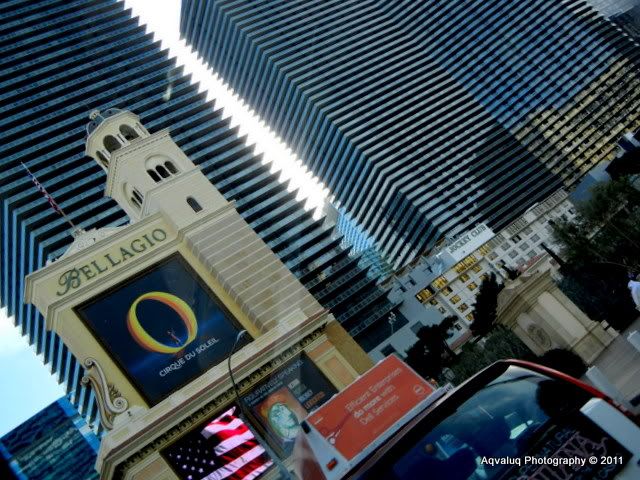 I saw the Belagio....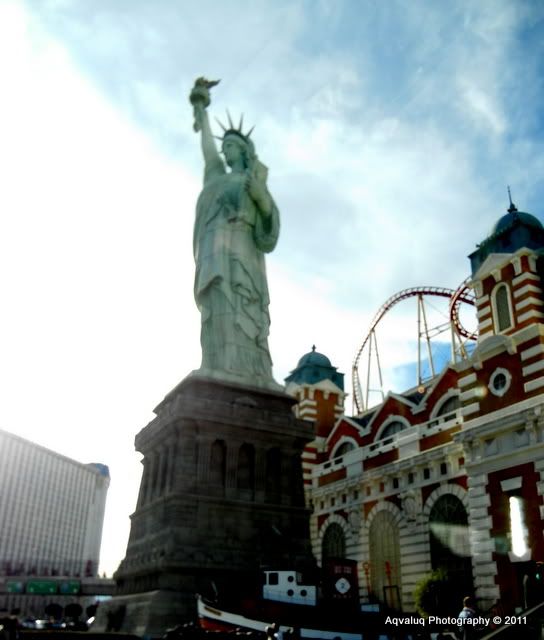 I saw the Statue of Liberty.....and at least 5,000 more hootchie mamas.
All kidding aside, I did have fun. I went to a show.....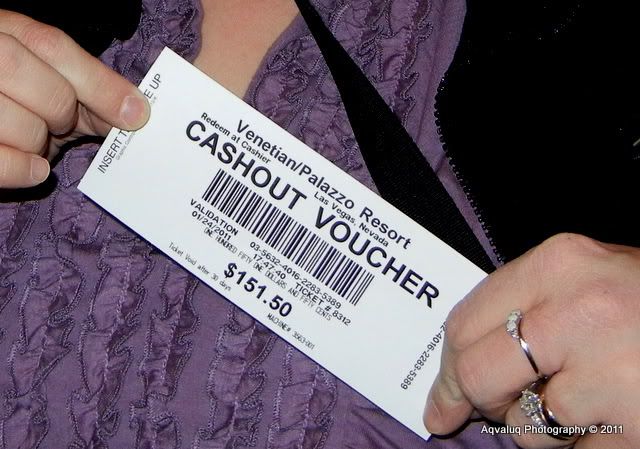 ...I won Zillions of dollars on slots at the Venetian....
...and saw the biggest display of duct tape I have ever seen at the Wal-Mart in Henderson. Amazing!
.