.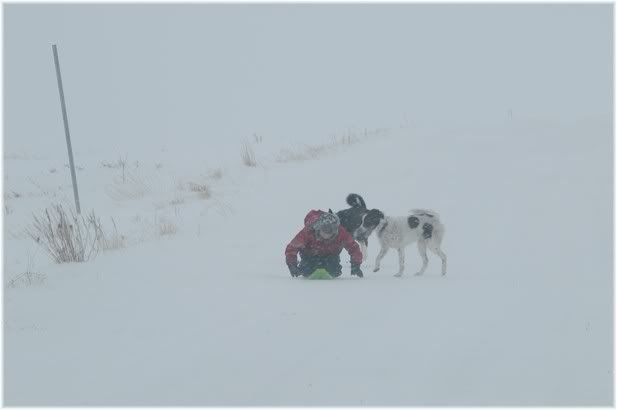 Yesterday Uyaana and I took the dogs out for a run out behind town.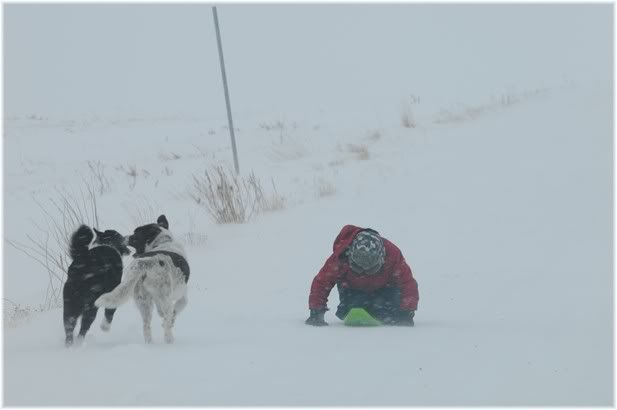 As you can see the weather was starting to close in.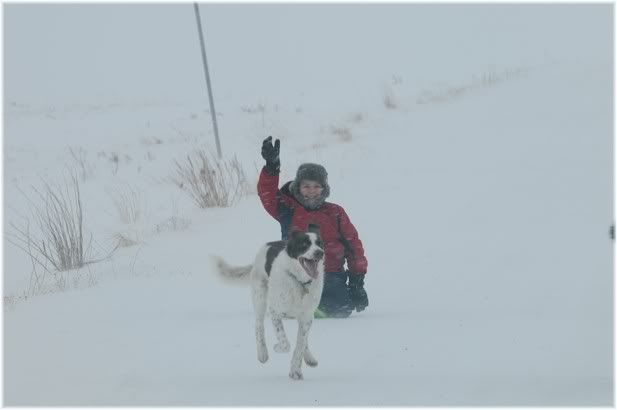 It was about 20 degrees ABOVE zero so it was actually pretty warm out. The wind was blowing at about 25 mph.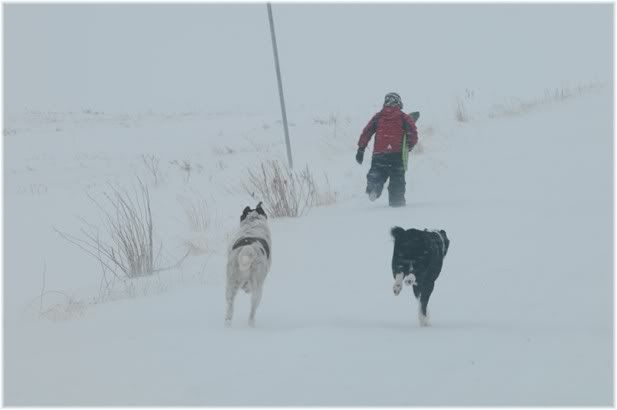 Uyaana and the dogs had a great time sliding down the hill and then running back up for about an hour.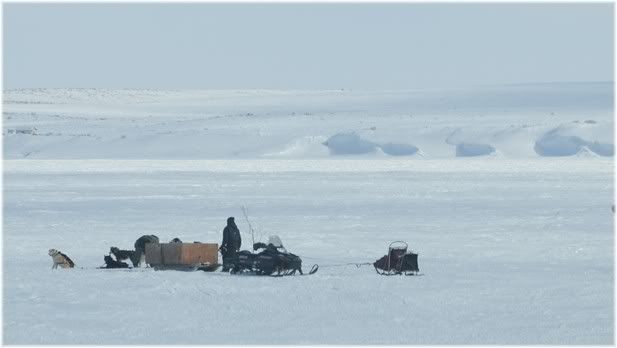 Here is Mike Williams Jr. getting ready to take his dogs for a training run today. Mike is the son of Iditarod musher Mike Williams Sr. This will be Mike Jr's first Kobuk 440.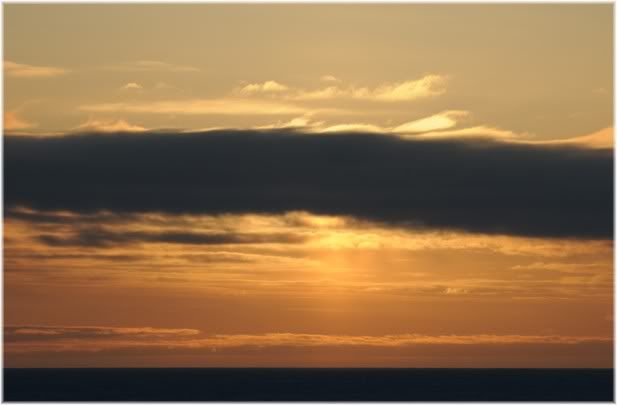 Tonight's sunset. This was taken at 9:14pm. Today sunset was at 9:44pm. Cuvil twilight, the time after sunset when twilight is gone and it is dark was at 10:40pm.
.