.
Last Sunday and Monday we had another big blizzard. It died down about Monday night and then first thing Tuesday morning I caught the jet to Anchorage so I never did see much of the aftermath until today. Remember
This post?
Well, it's much worse now. Twice as bad.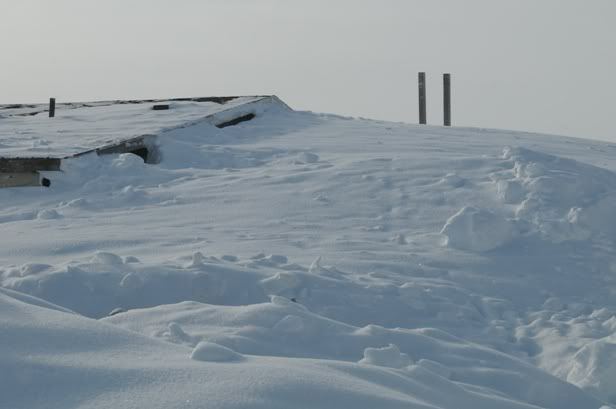 Lena! Where's your house?!?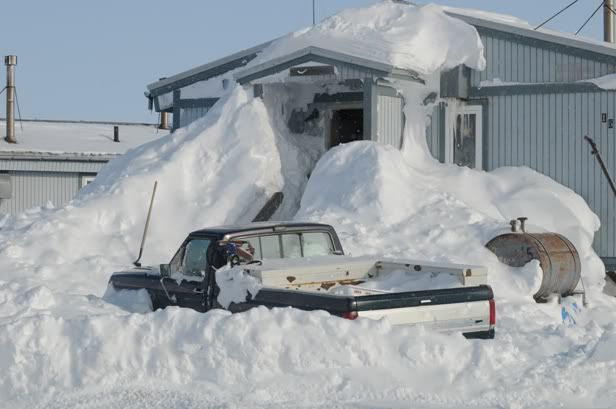 How about this one?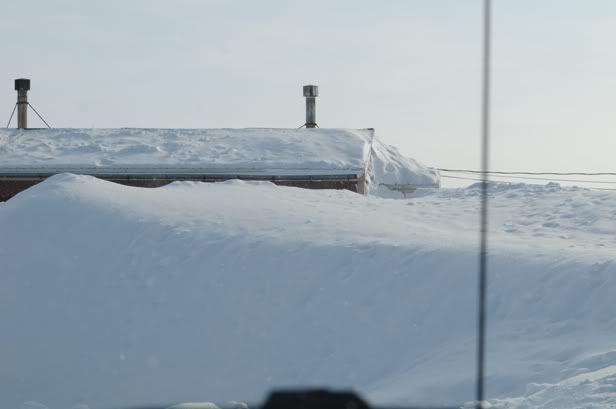 I bet this cuts down on cold drafts.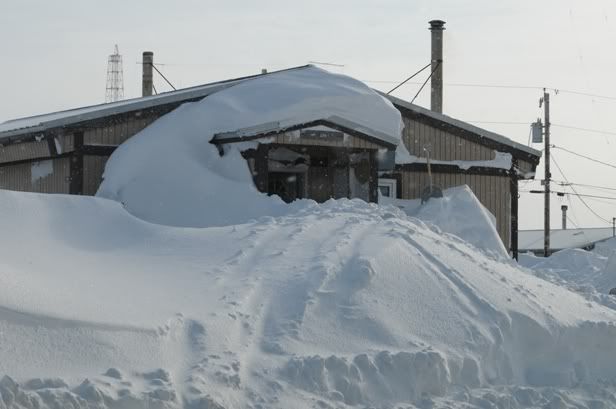 Someone needs to shovel out Joe and Lydia.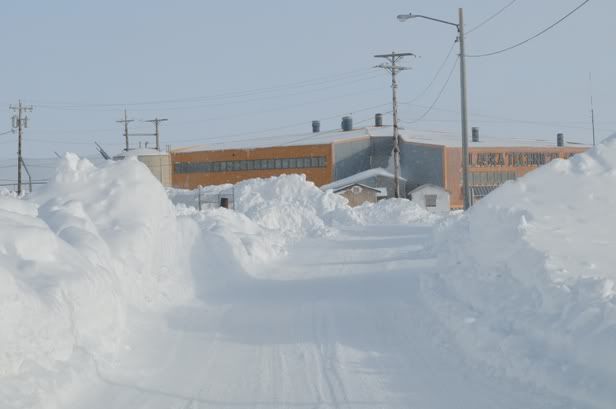 Alaska Technical Center.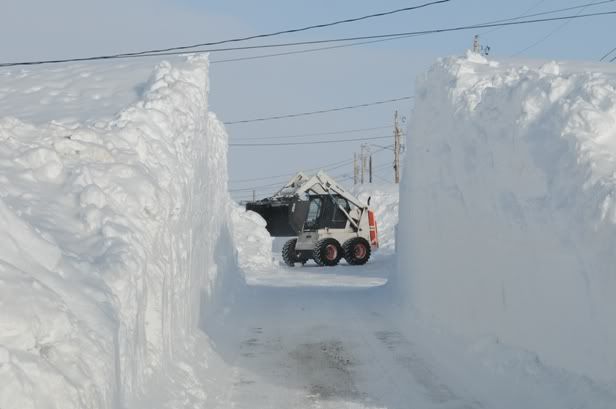 This canyon is at least 8-10 feet deep.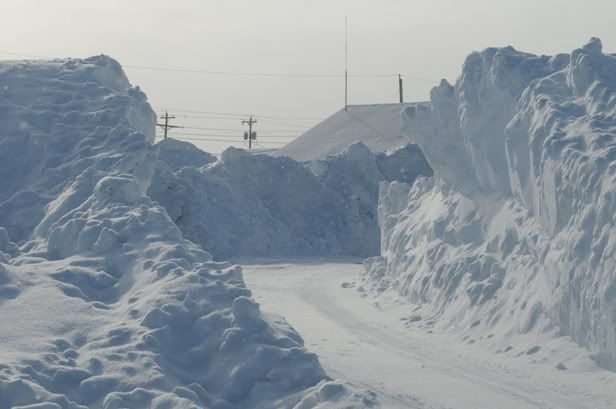 And so is this one.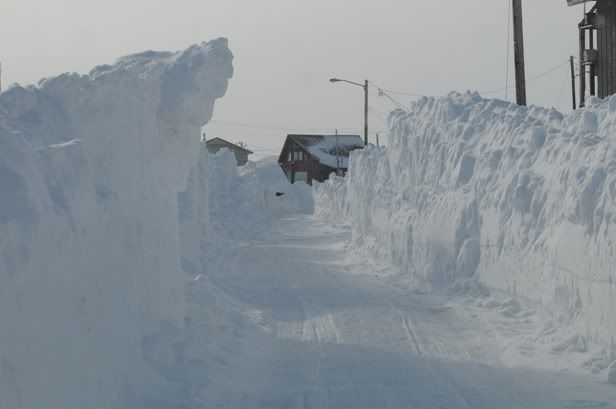 And this one.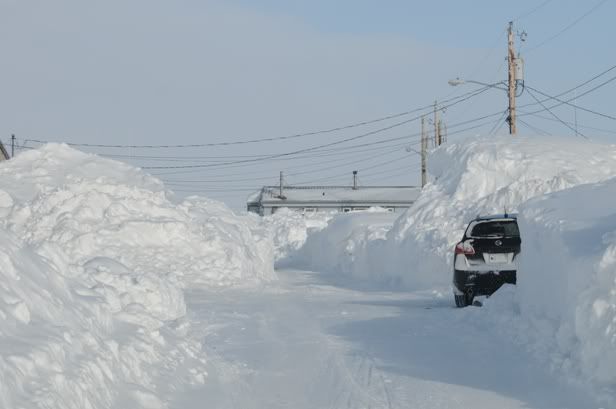 We are going to be in big trouble come May.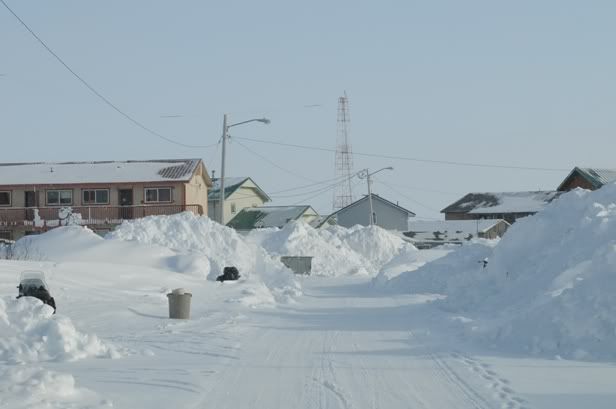 The city is never gonna be able to haul all those snow banks out onto the ice before they melt.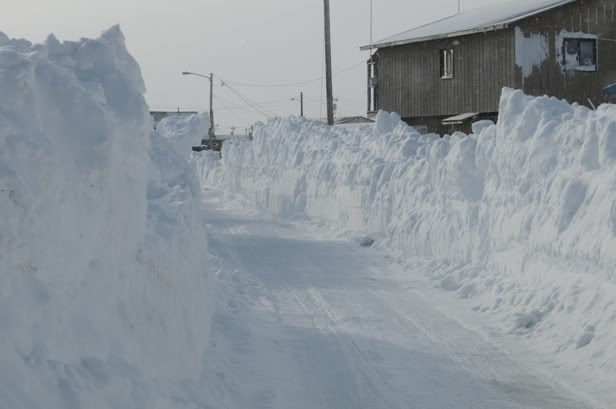 Never mind rubber boots, we're all gonna need hip waders.