.
Sorry it's been so quite here. Friday was really busy with work and class and FISHING! No time to post I have been busy today with a couple mushers who have arrived for the Kobuk 440. We are having some major issues with mushers trying to get here but they can't because so many of ou flights have been canceled out of Anchorage due to Mt. Redoubt ash.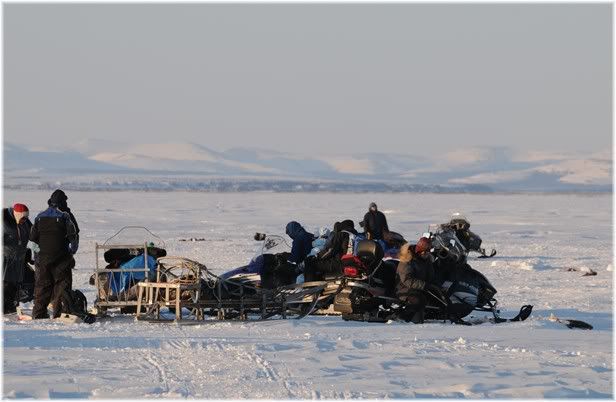 Sheefish season is now in full swing.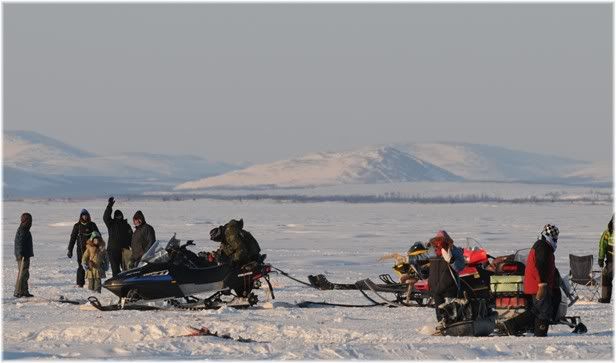 Friday after work we went out fishing. We caught 26 in less than two hours.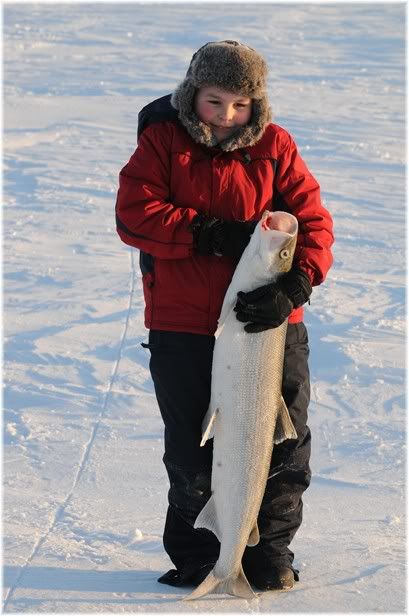 Here is Uyaana's first sheefish of the season. It was at least 30lbs and he pulled it out of the hole himself.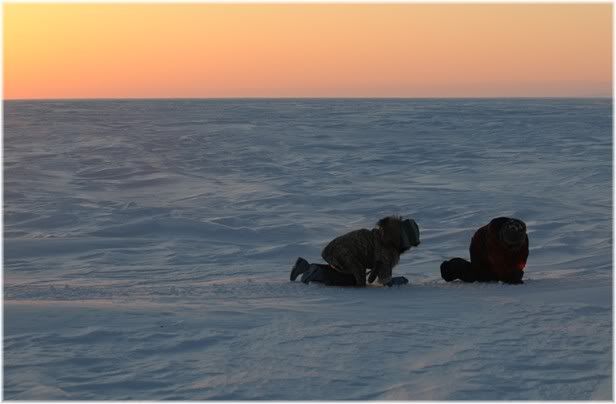 When he got tired of fishing he had fun playing with his cousin, Kaisa.
.