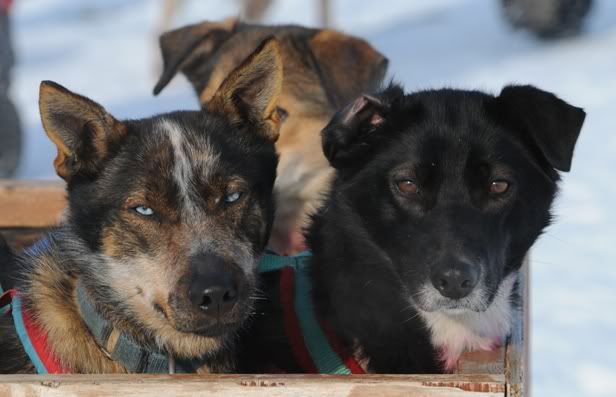 Because of the bad weather we had in the last month we have had a few dog races cancelled. Now we are nearing the end of march. The Arctic Circle Championship which takes place the first weekend in April signals the end of mushing season here so there isn't enough time to make up all the cancelled races. Kotzebue Dog Musher's Association decided to combine the Dan Snyder Sr and Doc Harris Memorial Races into one race three heat race with a combined purse.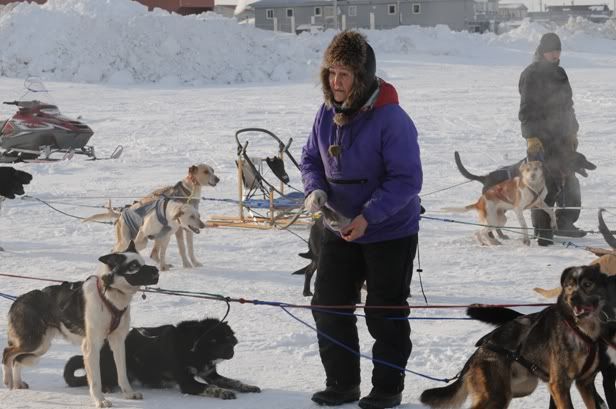 Hi Auntie Allie!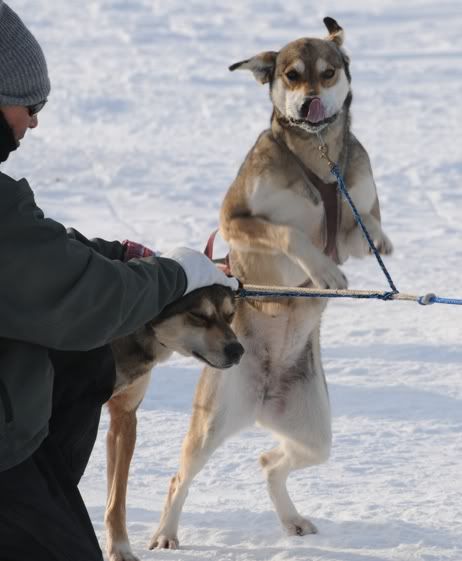 The dogs were, of course, excited....
...and bouncing all over.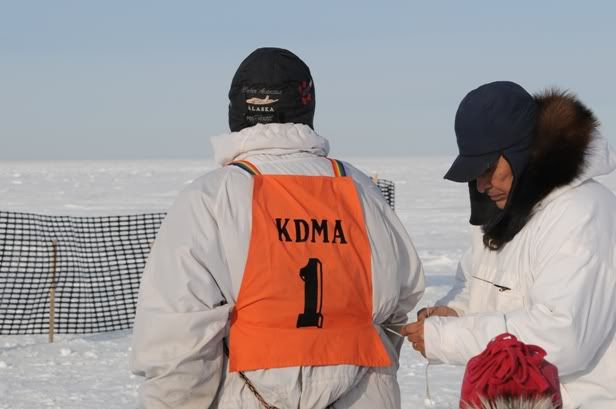 Chuck Schaeffer gets some help tying on his bib. And now for the usual in and out photos......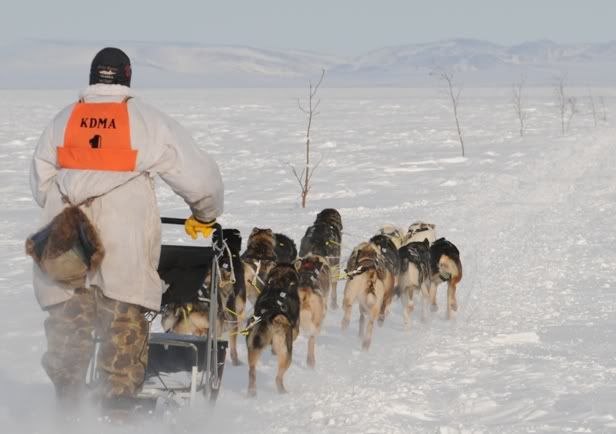 First out is Chuck Schaeffer with 14 Dogs. Chucks dogs are more distance dogs than sprint dogs. He is entered in this year's Kobuk 440. I think he is racing today for to give his dogs some extra exercise and experience being around crowds.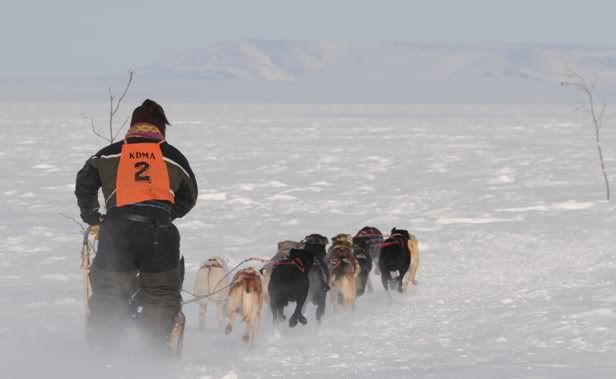 Second out is Cyrus Harris (Doc Harris' son) with 13 dogs.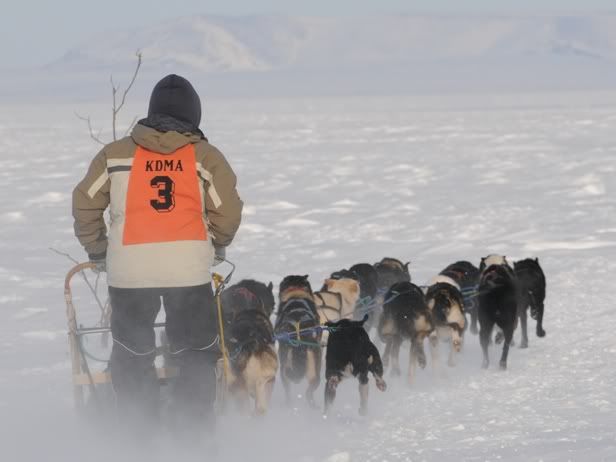 Third out is Buddoo Gallahorn with 16 Dogs.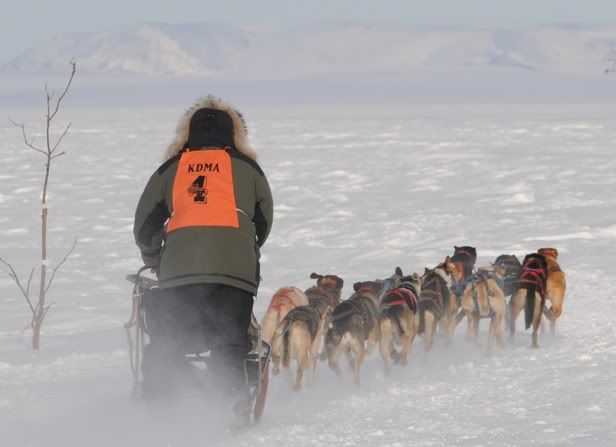 Fourth out is Luke Sampson with 14 dogs.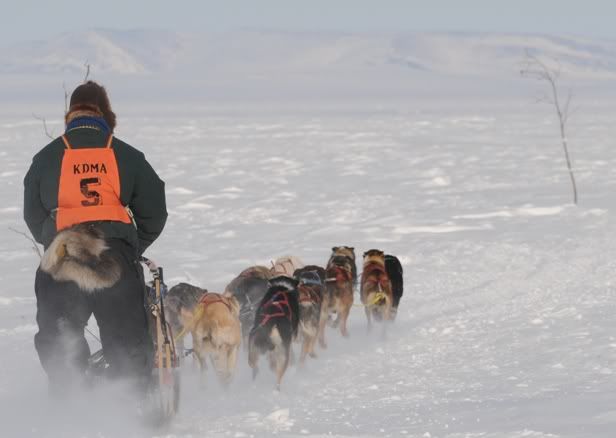 Fifth out is Paul Hansen with 14 dogs.
This race has (I think) a 16 dog limit. It is a 16 mile loop trail. The mushers leave the chute on at a time at two minute intervals. The following photos are posted in the order that they came in, NOT the order that they placed.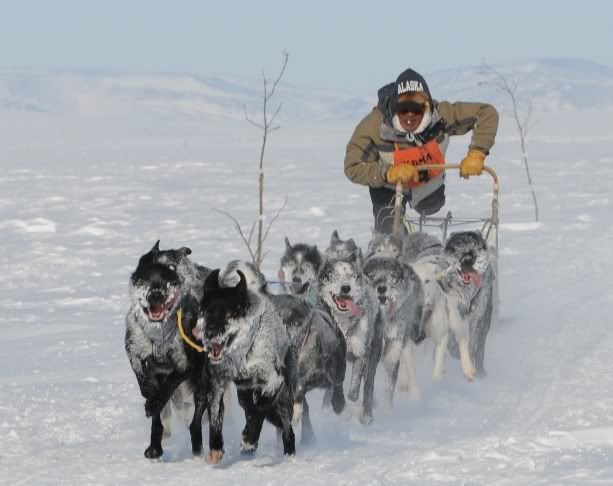 The first musher in was Buddoo who came in 1st place.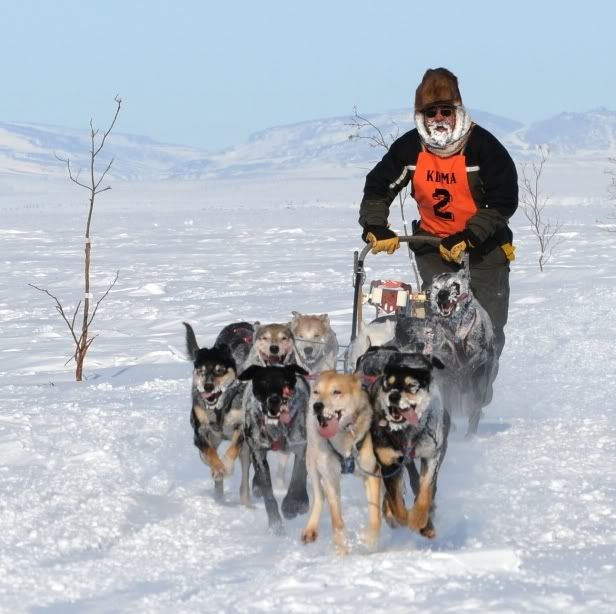 Second in was Cyrus Harris who placed 4th.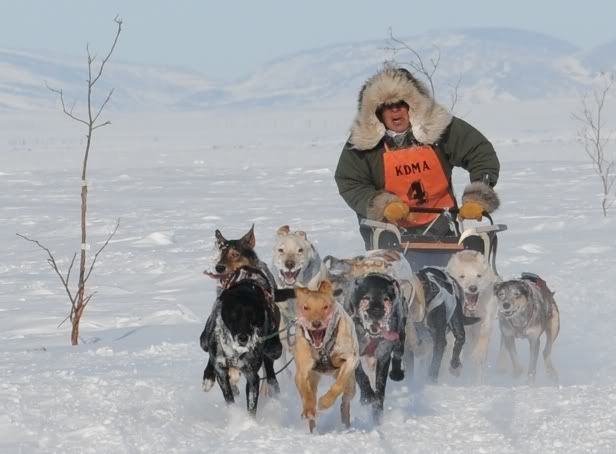 Third in was Luke Sampson who placed 3rd.
Fourth in was Paul Hansen who placed 2nd.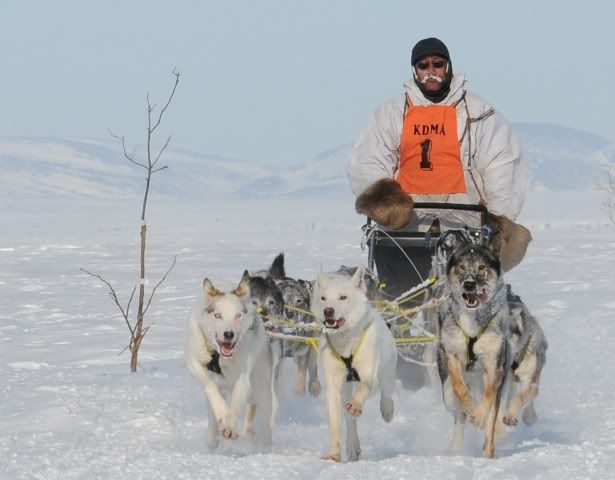 Fifth in was Chuck Schaeffer who placed 5th.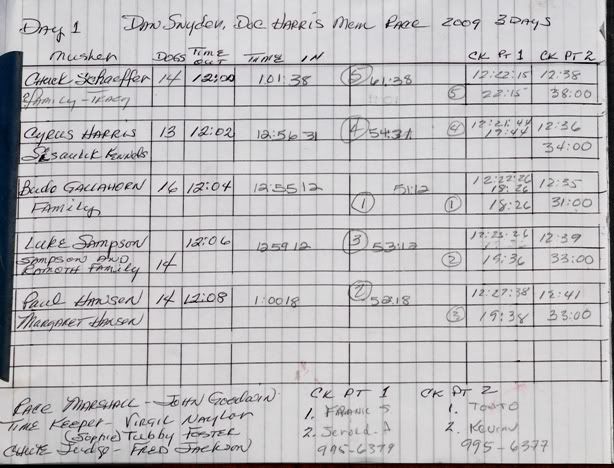 Here are the results for day 1. There will be two more heats to this race, one on Saturday and one on Sunday.