.
The weather has been so nice the past few days.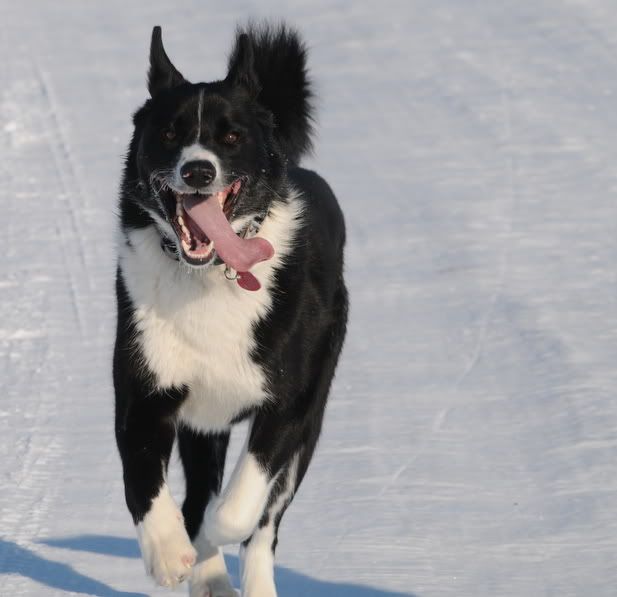 The dogs have been happy because they have been able to go run around out behind town.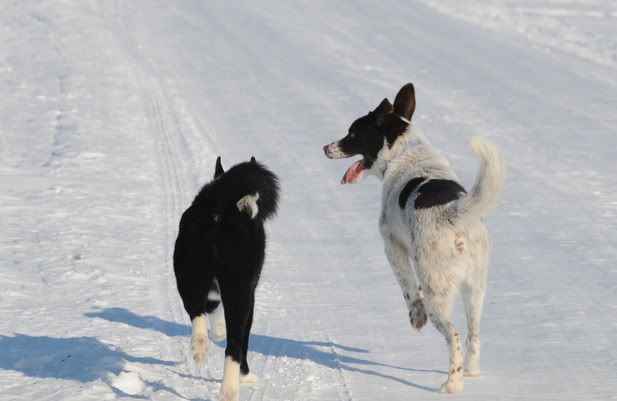 They can run for miles.
Kaija loves to roll in the snow....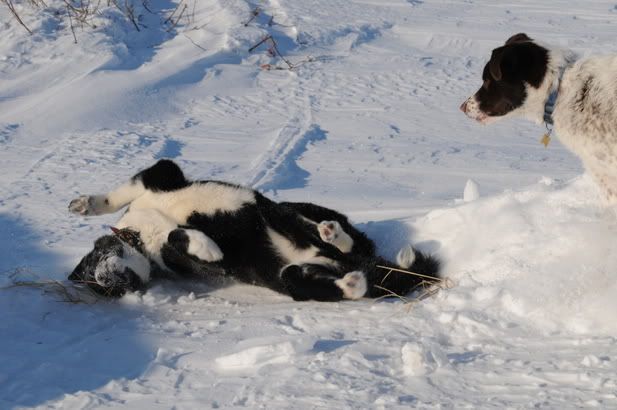 ...but of course Rush always has to butt in and cause problems.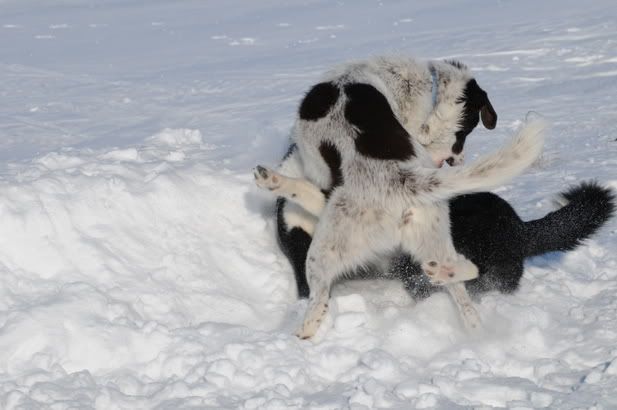 See what I mean.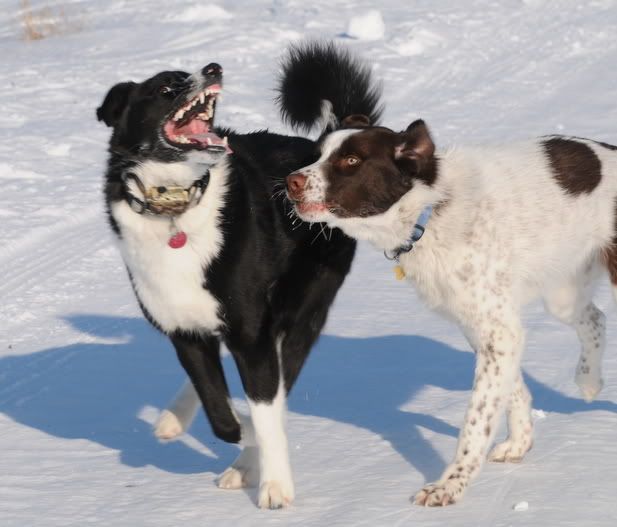 Kind of like an annoying little brother.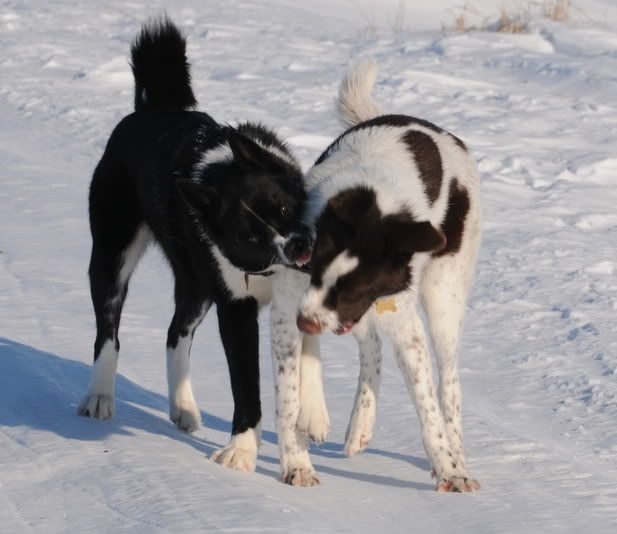 So then of course Kaija feels the need to put him in his place.
But Rush is so dumb. He thinks she wants to play.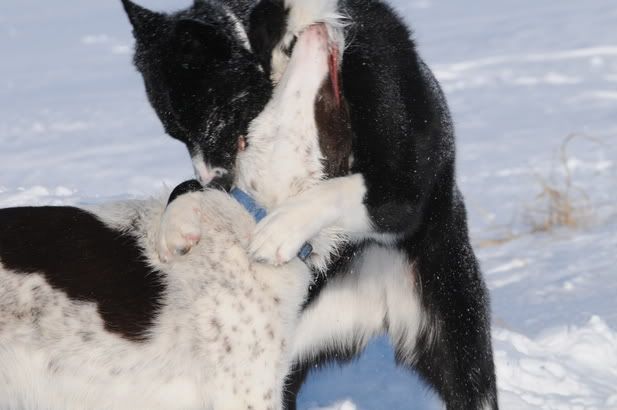 So Kaija opens a can of whoop ass on him......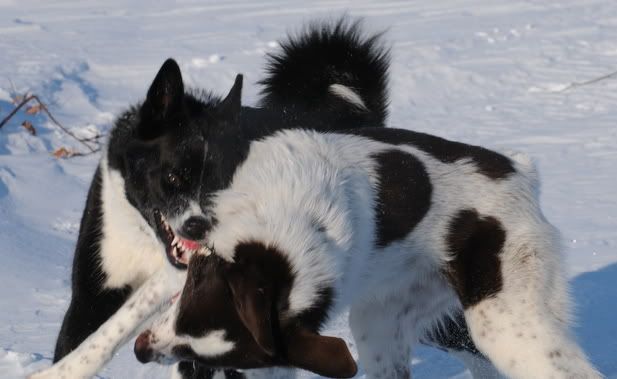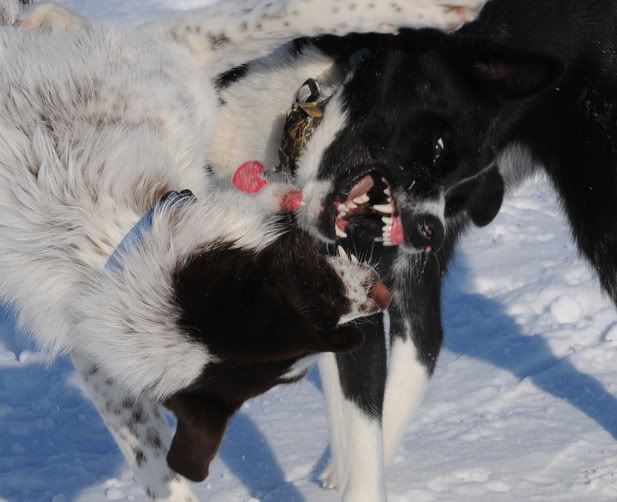 .