...but it's probably not my computer's fault. I'm, not very nice to it. I back my photos up to disk about once a month but everything is still on the hard drive. The good, the bad, and the ugly. I have a megaton of photos. I'm sure I also have a bunch of worms and trojans and doodads on here that shouldn't be. I keep meaning to transfer all the photos onto my external hard drive and wipe my whole computer out to nothing. I never get around to it so my computer issssss ssssssooooooooooooo sssssllllloooooooooooowwwwwwwww. I don't think I can avoid the chore much longer.
I had a bunch of photos that I wanted to post today but because my computer sucks I only managed to edit two.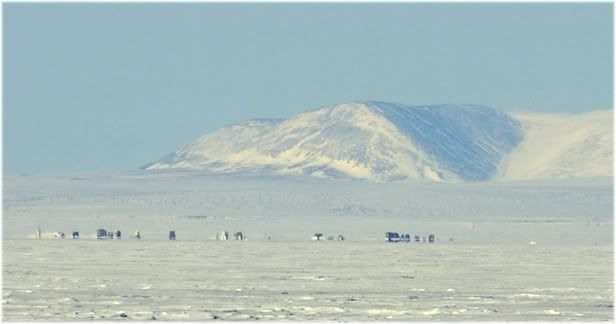 I think this is Nuvugraq. It is a seasonal subsistence area about 10 miles from Kotzebue. I could see this without the telephoto lens and wasn't sure what it was. Normally you can not see Nuvugraq so well. Something special about the atmospheric conditions today made it really easy to see.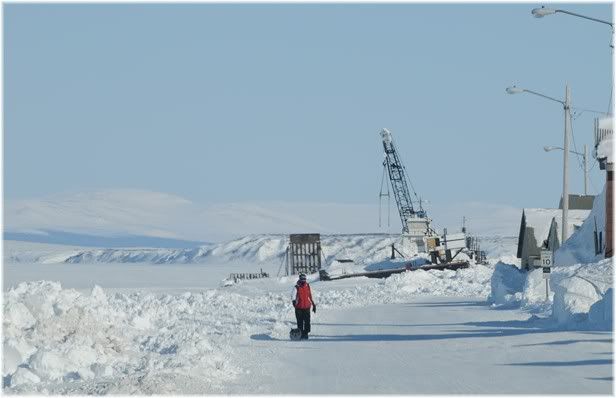 Another beautiful day.
.