.
Aww look.....
...isn't she cute.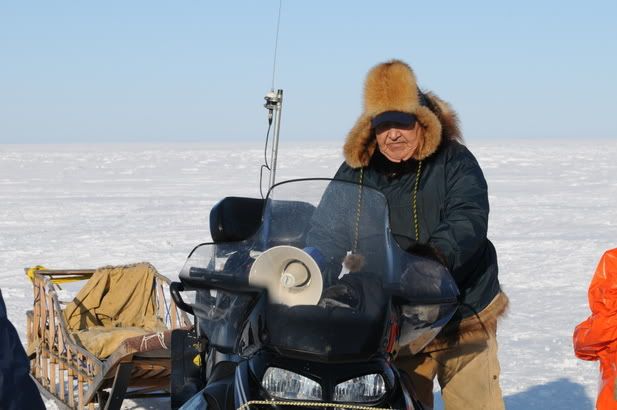 Virgil, the official time keeper.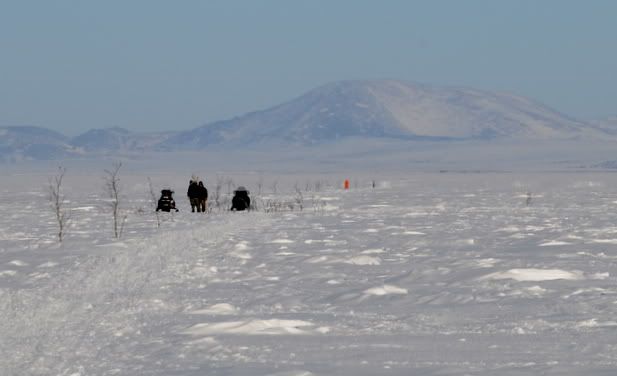 Tose guys man the turn. They make sure all the mushers make a right hand turn here. When all the mushers have gone through they pull up the willow barrier blocking the other trail becasue thet is the way the teams will head back to the finish.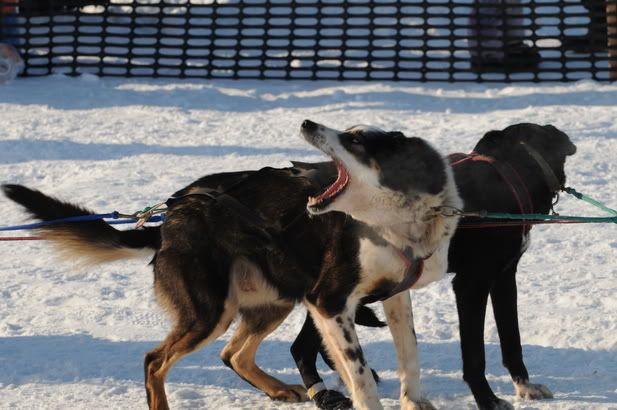 Buddo's dog is wondering what the hold up is.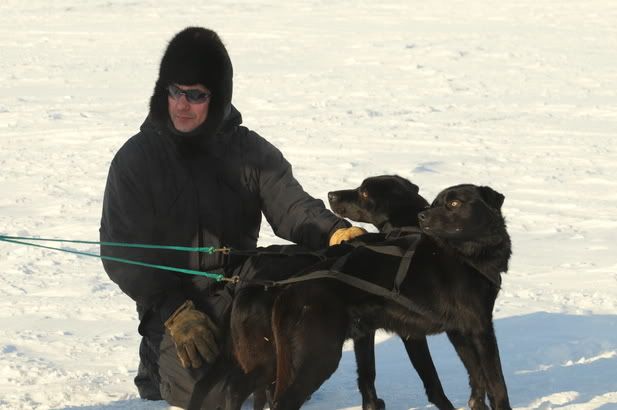 Uyaana's uncle Chuck helps Buddo hold his team before the start.
Everybody is bouncing...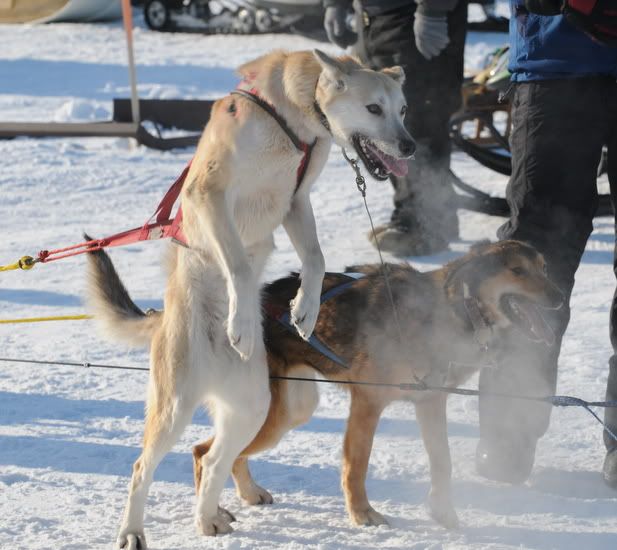 ...and leaping.....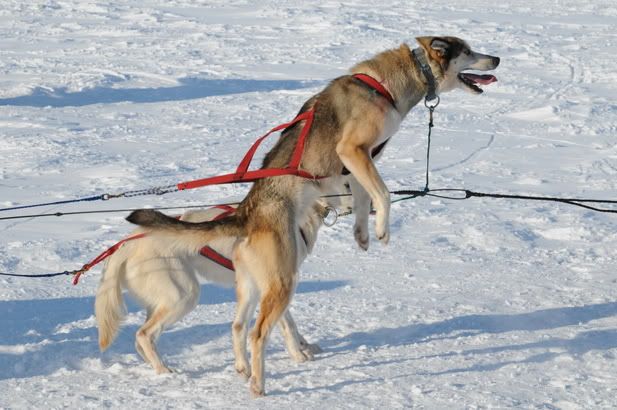 ...and jumping.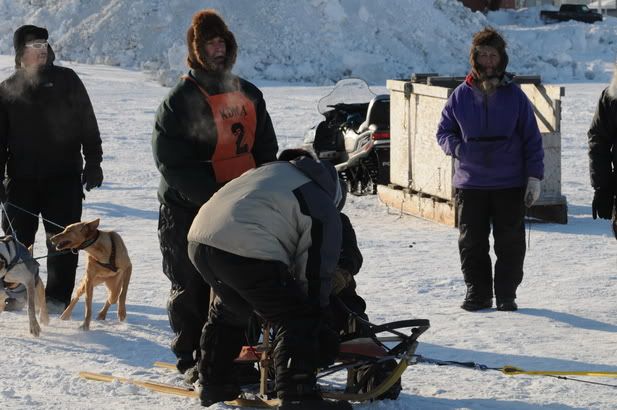 It takes two guys to hold the sled back just before the start.
As you can see today the dogs were marked with green paint and Chuck's leaders already had it all over their face.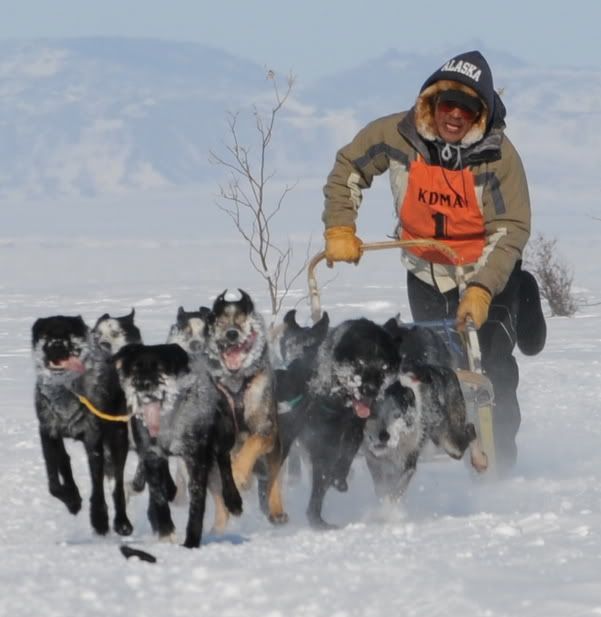 Buddoo 1st.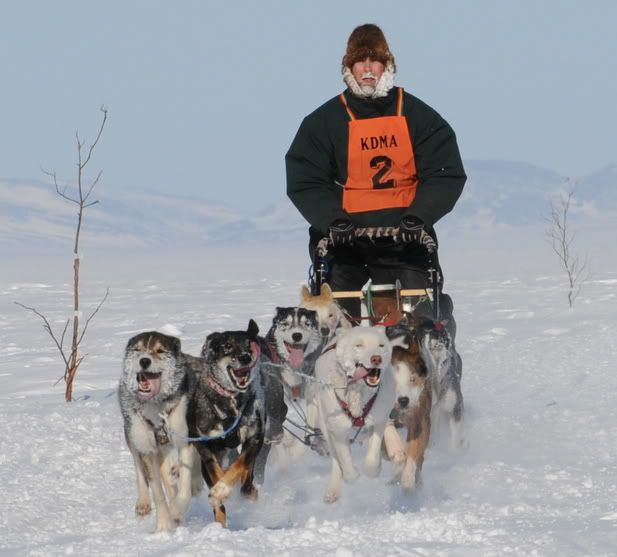 Paul 2nd.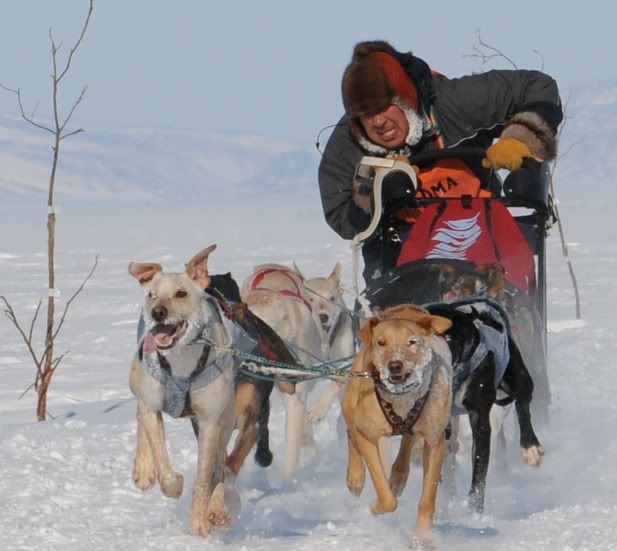 Luke 3rd.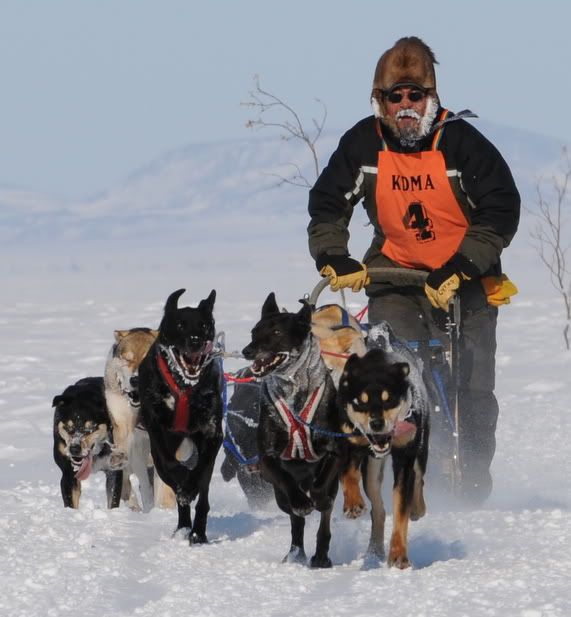 Cyrus 4th.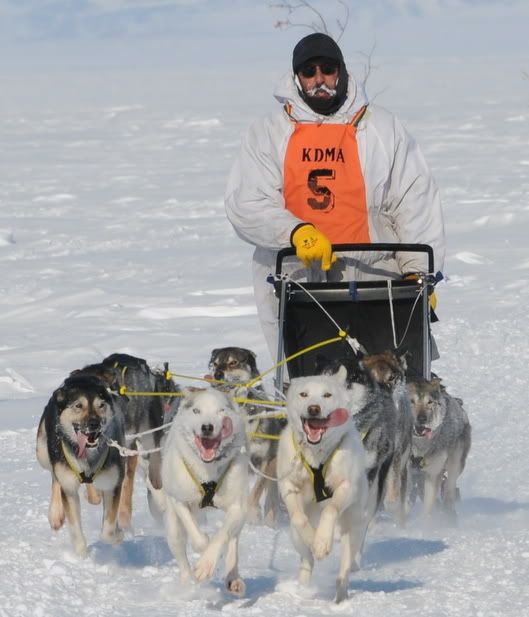 Chuck 5th.
Final times.
.