.
Exciting stuff I tell ya.
They are wishing I would quit taking pictures and hurry up and let them out.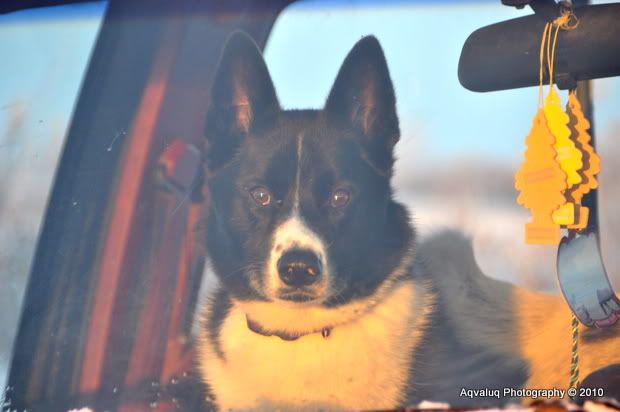 Pleeeeeeeeeease!
Thank you :)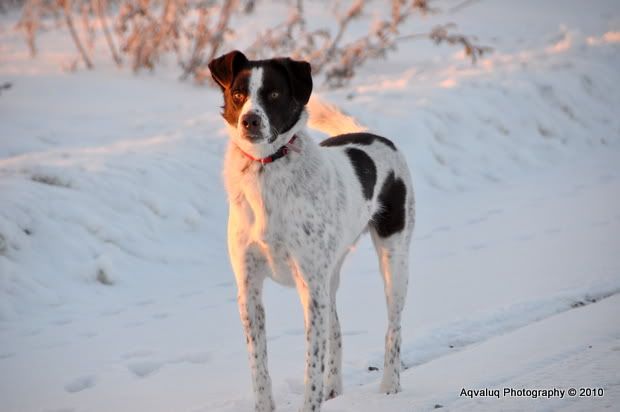 Rush is a handsome boy. He almost looks intelligent in this photo...
...but this is more true to his character.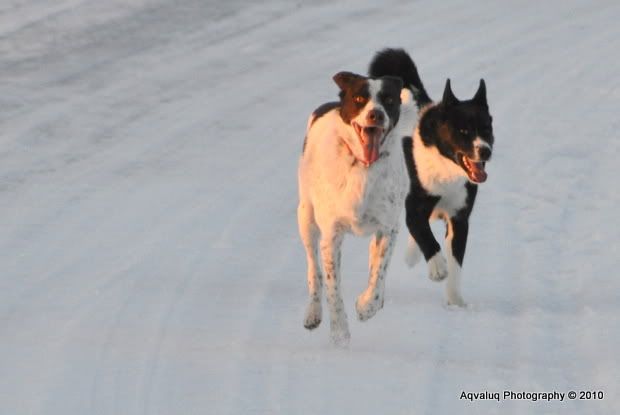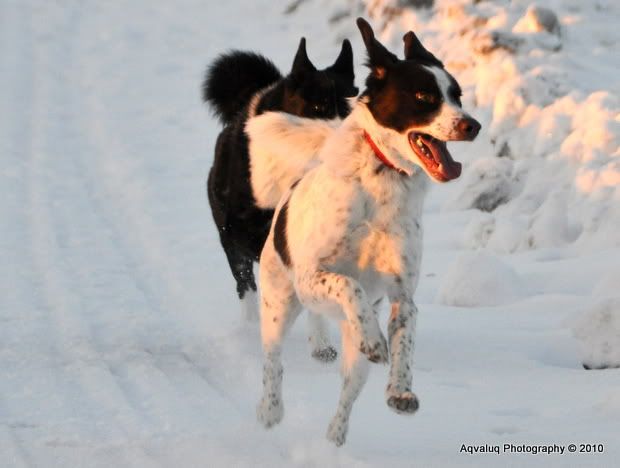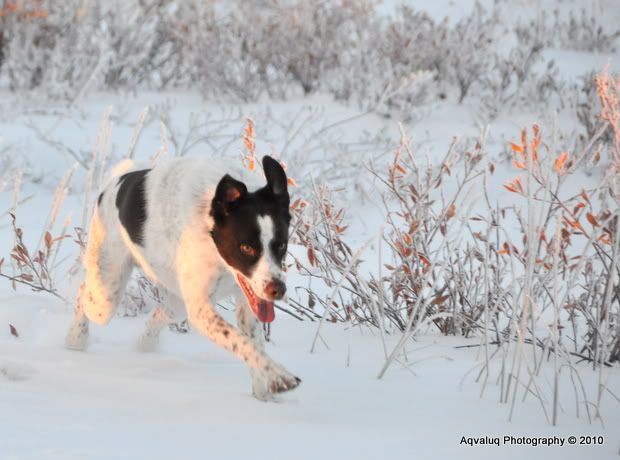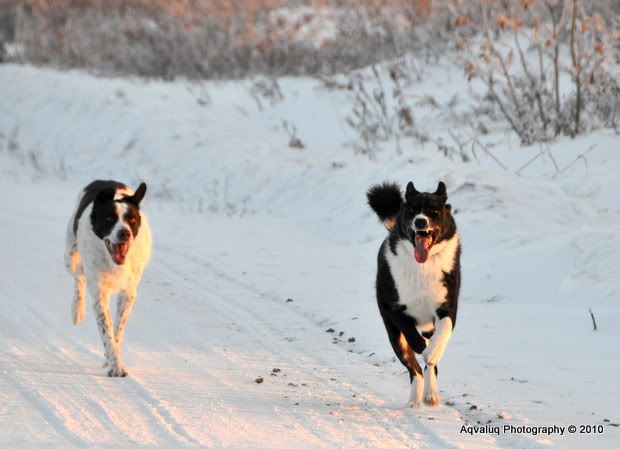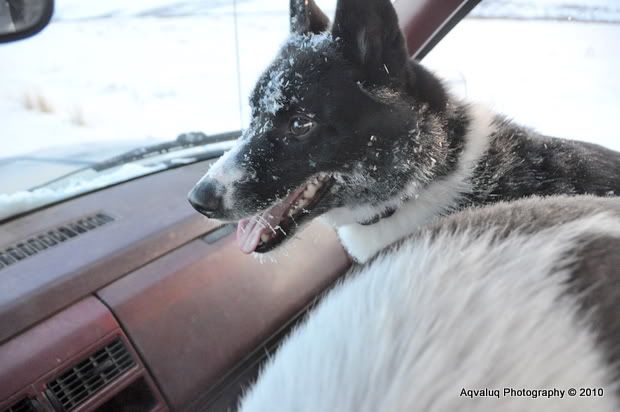 All frosted up and ready to head home.
.