.
Here are some photos I took while we were staking trail last weekend. This was two trails that were in the mouth of the Noatak River and Kotzebue Sound.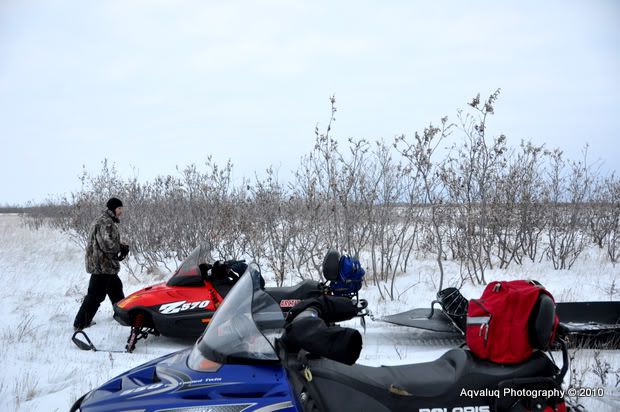 This is one of the places we cut willows for stakes.
Loading up willows onto the sleds.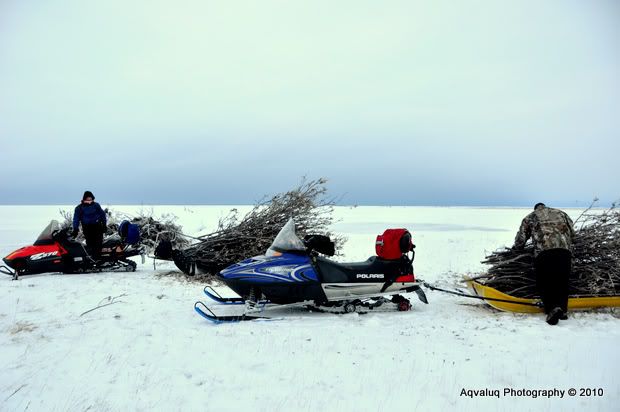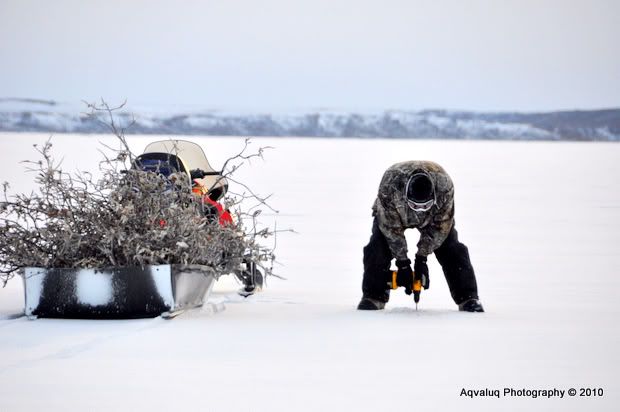 Drilling a hole into the ice.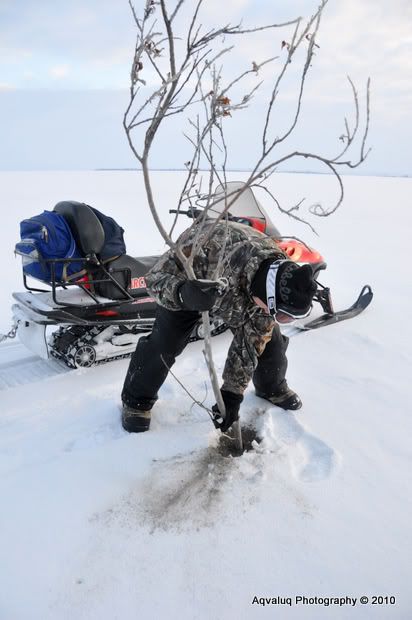 Then you stick the willow in the hole and put reflective tape on the willow.
Then move down the trail a bit and repeat. Over and over and over. Mile after mile.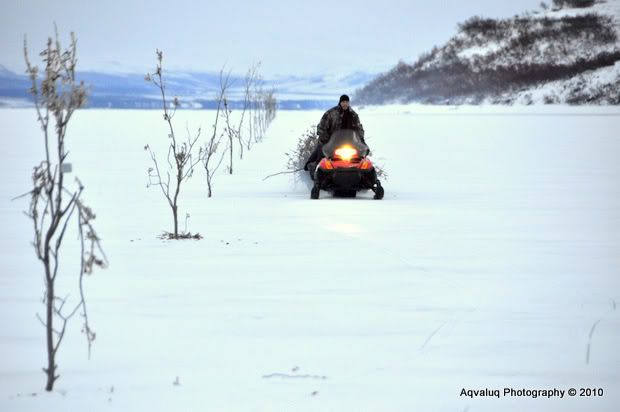 Riding back alont the trail a bit to make sure it is straight.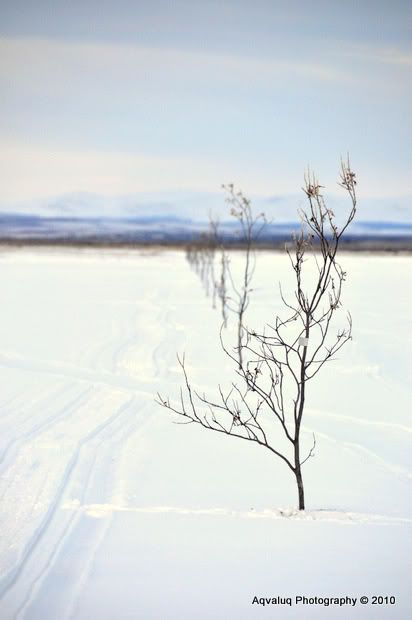 Both trails were very straight.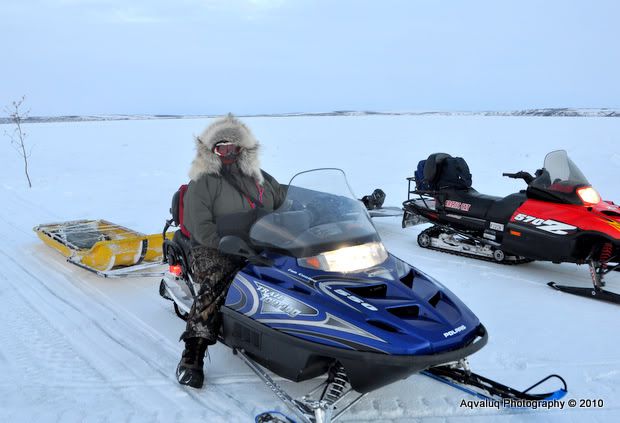 .