.
Last night Uyaana carved his pumpkin. I had my friend bring it up on her way back from Anchorage. It cost $6 in anchorage. If I had bought it here at the AC Store it would have cost at least $25. I forgot my camera at work so I had to take these photos with my Blackberry.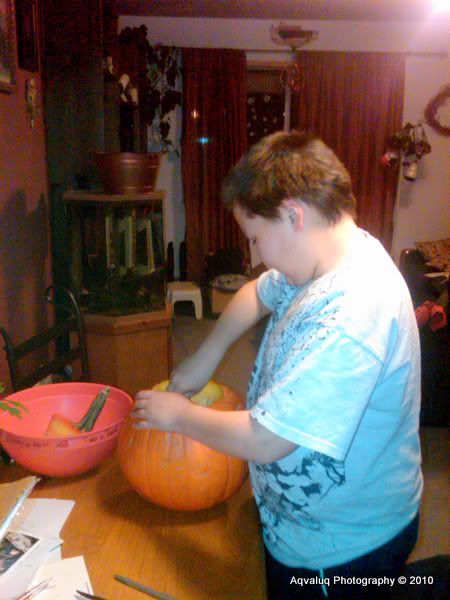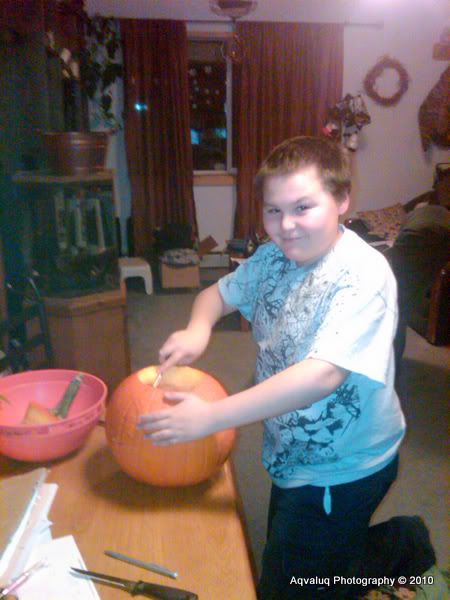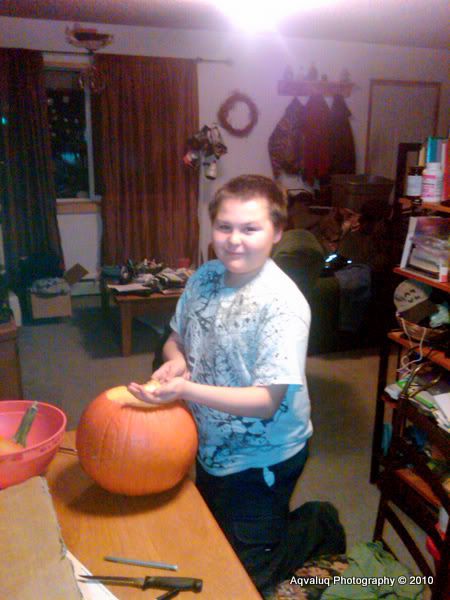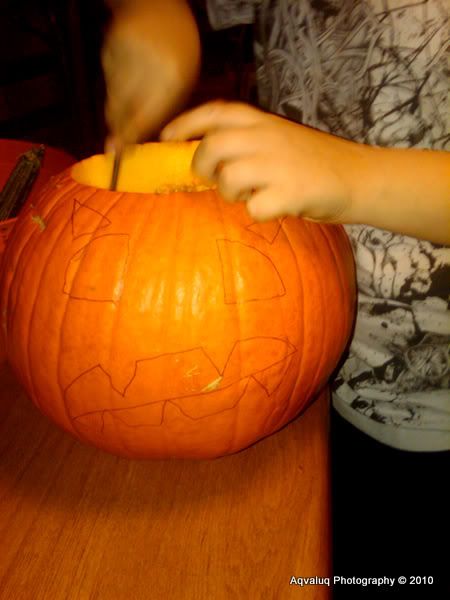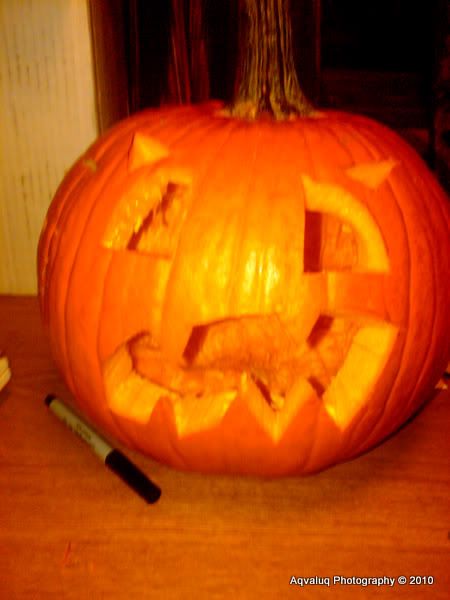 We are starting our first storm of the winter season.
Here is the current weather.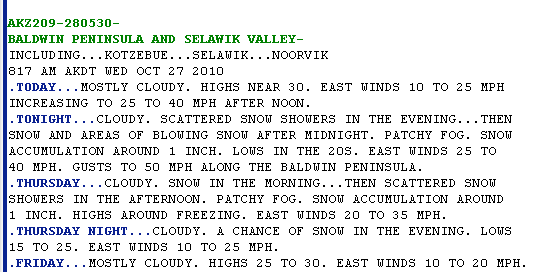 Here is our forecast
..