.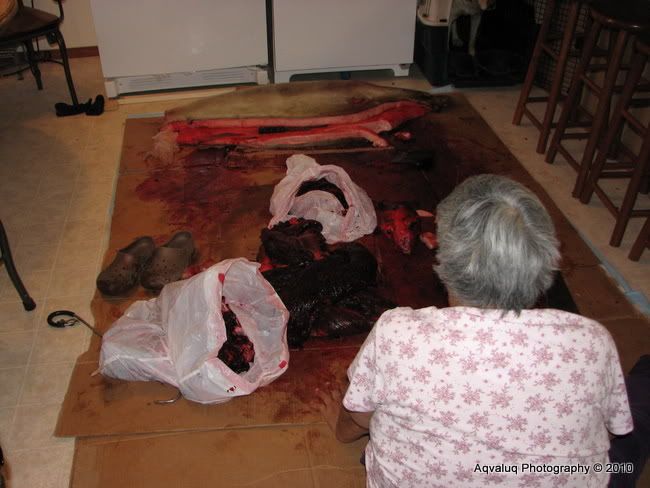 ...butcher seals on their kitchen floor??
We went over to see my friend Karmen who was cutting up and ugrukchaiq, which means "young ugruk" (bearded seal).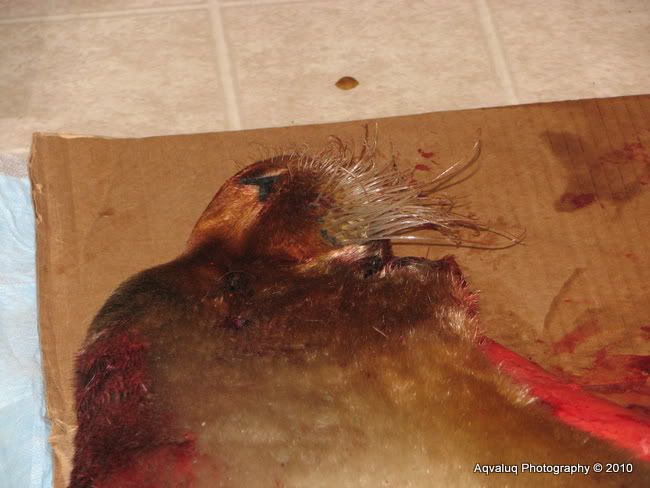 We were really laughing becasue she skinned it head and all. She didn't know that you usually start cutting just behind the ear holes. She had to suffer some good natured teasing.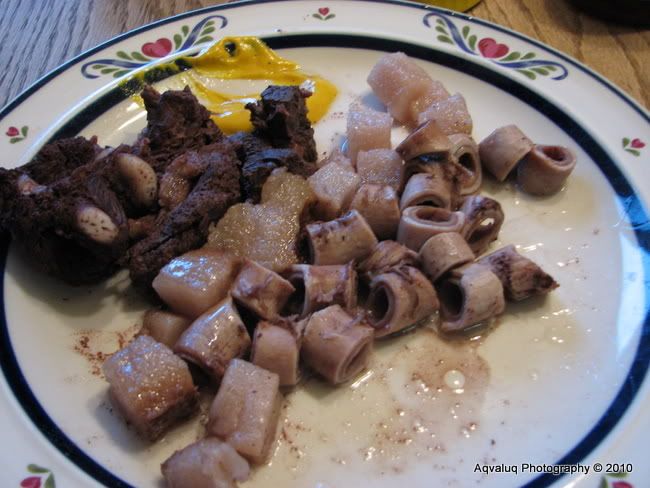 She took it in good stride and even cooked us some.
.