...for the lack of stimulating blog material lately. Really, it isn't my fault, I have plenty of things to blame it on (as you can see I am not just good at procrastinating...I am also very talented at passing the buck).
First of all, I blame it on global positioning. This time of year in the arctic is not a good one for photography...at least not the kind of photographs I like to take. The sun is so low in the sky that the the higher ISO makes the pictures noisy and fuzzy. Also, the time between sunrise and sunset are so short that my window of opportunity for photos, even sunrises and sunsets, is short.
I'm not much of a writer. Sure,I can come up with a pithy comment or two here and there, but I am not the type of person who can blog on and on about anything. I guess I just feel that besides photography, I'm really not all that interesting. I look at other people's blogs and I am always amazed when I see ones with a whole lot of writing and hardly even one measly picture. I can't imagine having so many words to share that I could fill up a whole blog day after day, after day, after day.
So now that I have run out of things to say, I am going to share some INDOOR Christmassy pics because, frankly, it's all I got. For those of you who haven't left already, you lucky people get to see pics of my handsome/smart/cute/funny son, Uyaana!
Here is Uyaana at the school gym before his Christmas concert.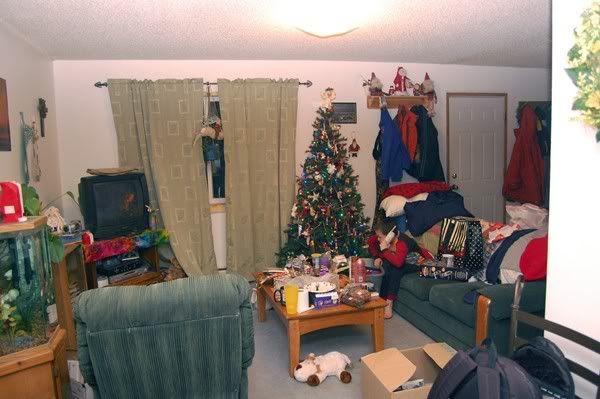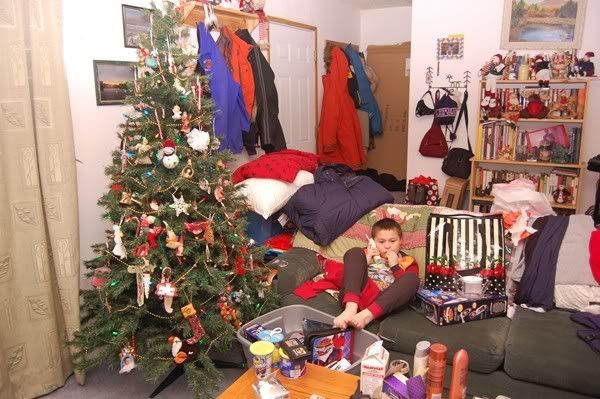 Here he is talking on the Phone to his Grampa who lives in New Hampshire.
Hi Grampa.
So there are some indoor Christmas pics for you. I was going to post a video of Uyaana's Christmas concert, but my old HP camera ate it. Instead you all can watch this from last year (sorry it's sideways).....
...ssshhhhhh....don't tell him I put this on here.