.
The other day I took the dogs for a run out on the road behind town. There were about 10 ravens in and near the road just hanging out.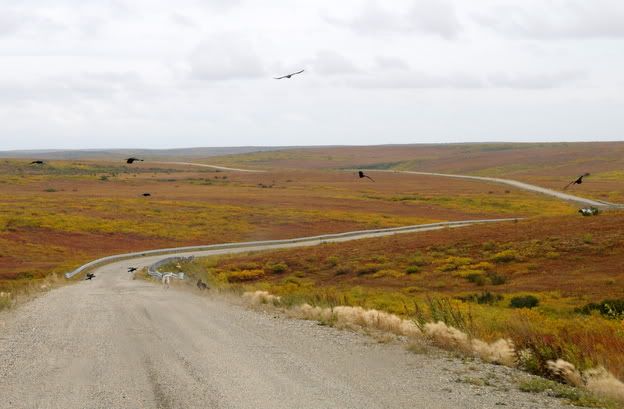 Of course the dogs took off after them trying to catch one but the ravens scattered into the air.
But the ravens didn't fly away somewhere else.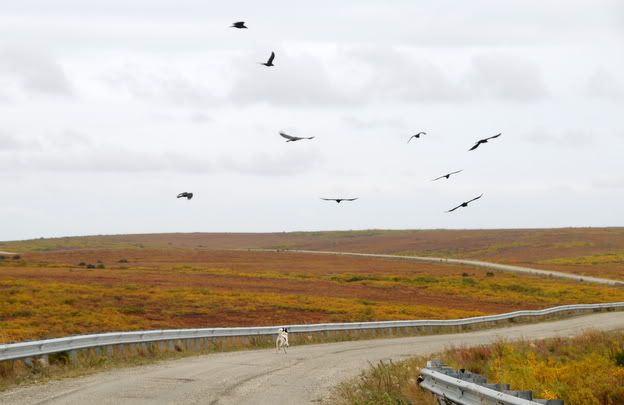 Instead they followed the dogs for about a quarter of a mile, swooping and teasing them.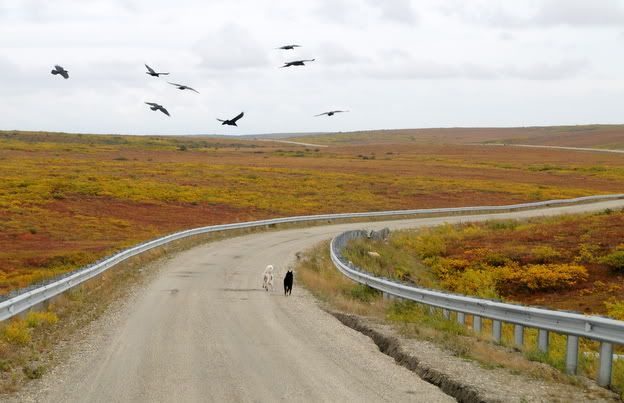 Ravens like to have their fun.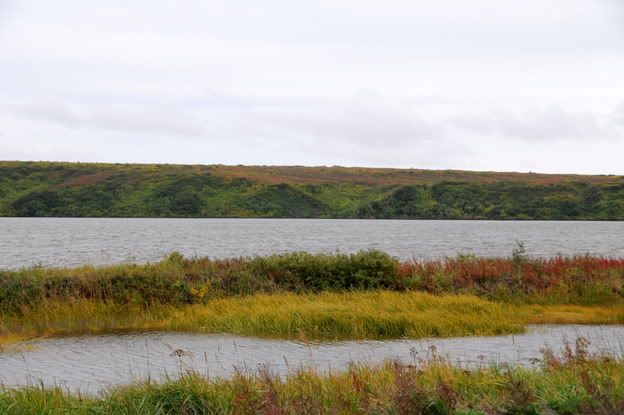 The tundra is covered with color now.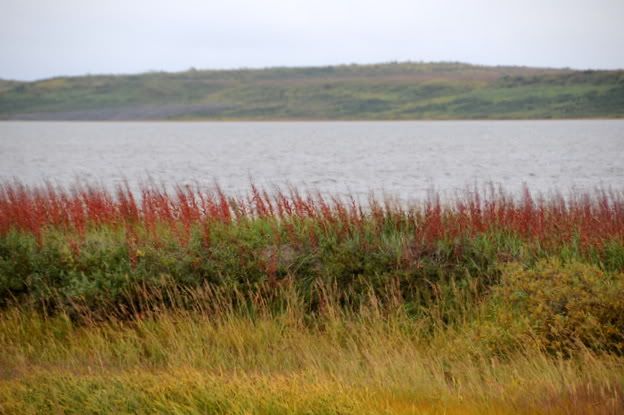 Those red colored plants by the water are what happens to fireweed after it has gone to seed.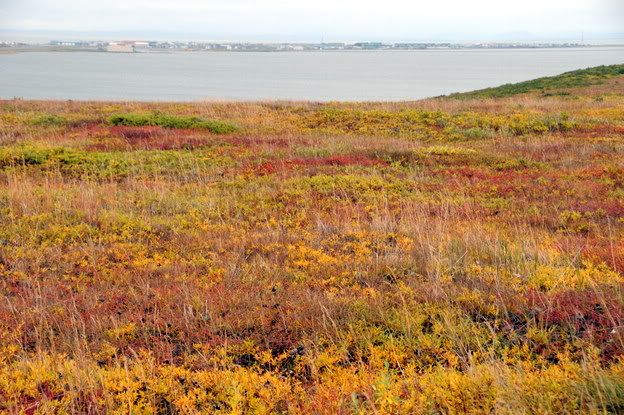 I love the tundra in the fall.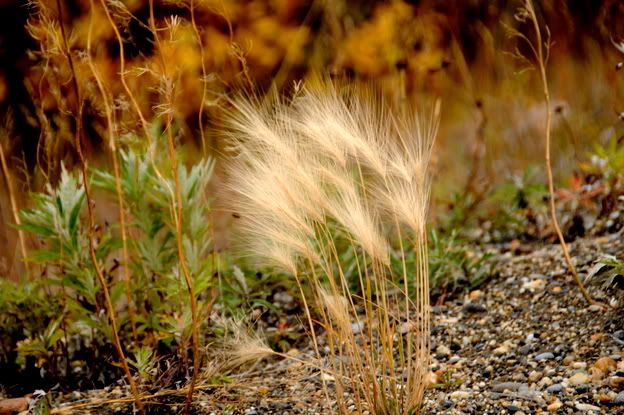 .