.
Last Saturday I decided to take a ride on my 4 wheeler to Riley Wreck. It is located past the point you see in this photo about 12 miles south of Kotzebue.When I first moved to Kotzebue 12 years ago you used to be able to ride your four wheeler around the tip of Cape Blossom along the beach anytime, except during a really high tide. Now because there has been such erosion of the shore the water is, more often then not, right up to the steep banks. Now, unless the tide is quite low, you have to ride up over the tundra to get bast the cape. This day the tide was very low so it was a great day to take a ride down the coast.
On the way down the beach not far from town I met up with some folk training their dog team.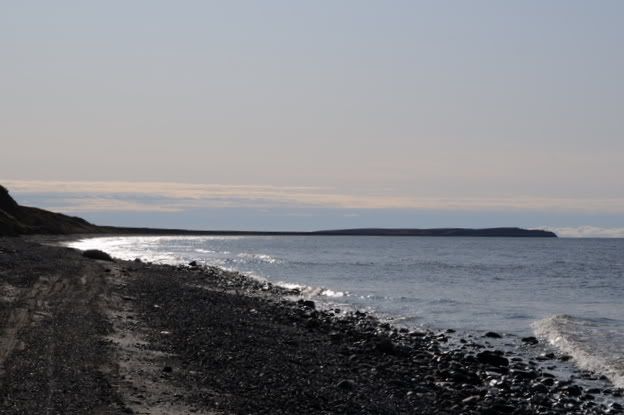 In this photo you can again see Cape blossom in the distance. It's approximate coordinates are Lattitude 66°43'55.92"N Longitude 162°29'43.88"W .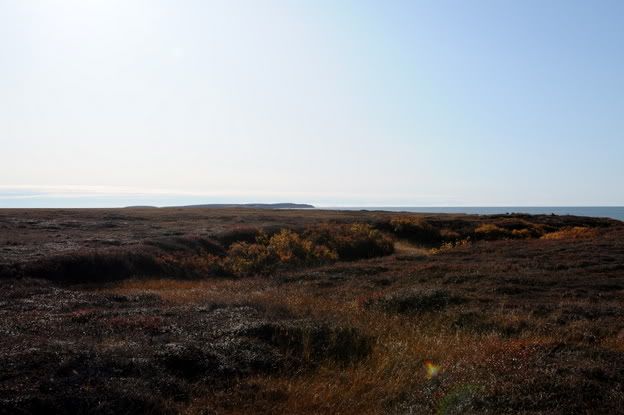 Here I left the beach for a while to go up on the tundra to pick some berries.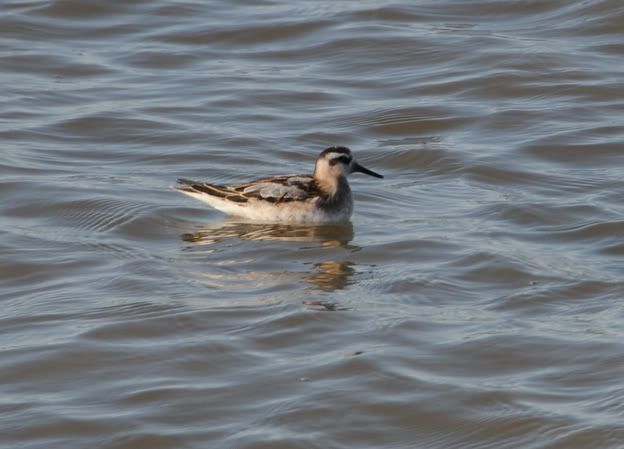 Name that bird.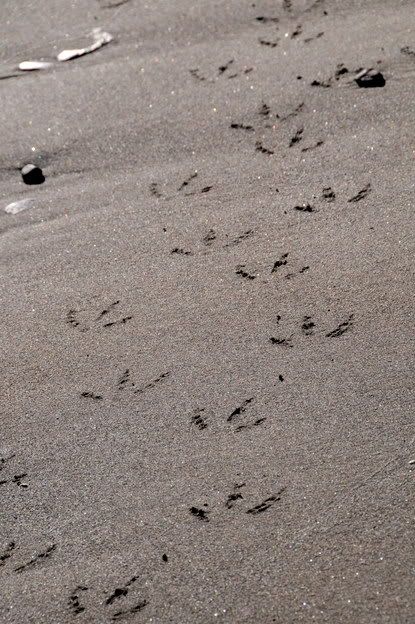 Seagull tracks in the sand.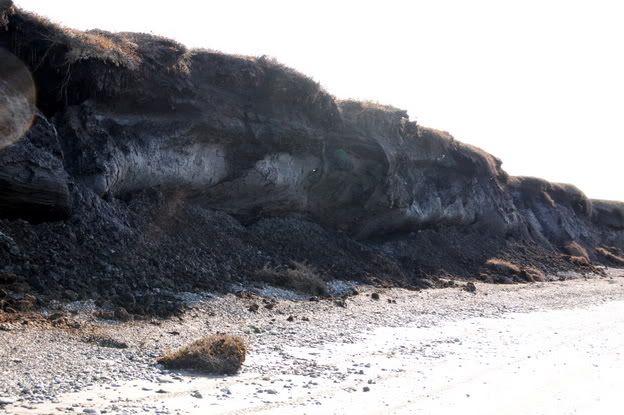 Here is a good example of the shore erosion. You can see the exposed permafrost under the bank.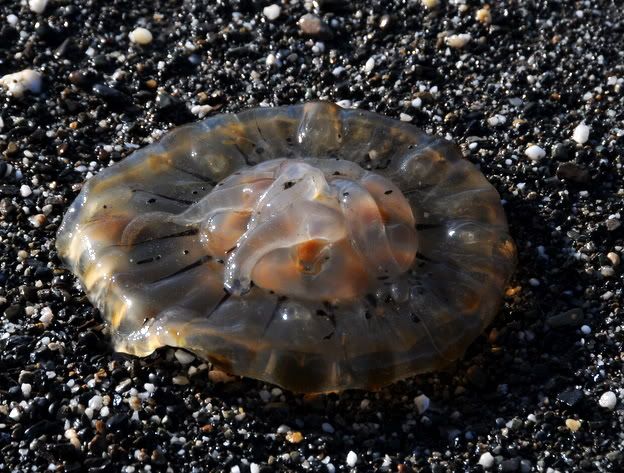 Along the way there were a few jelly fish that had washed ashore.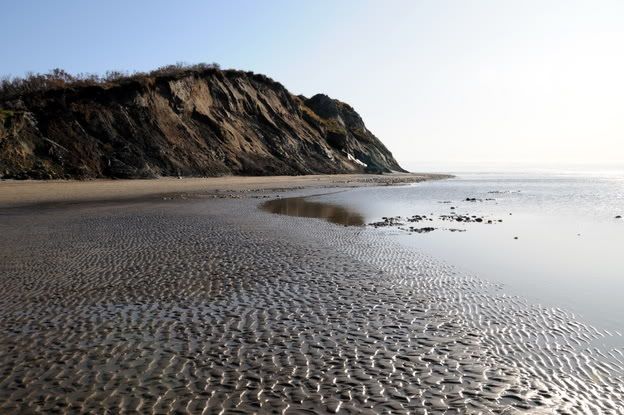 Here is the start of coming around the point of Cape Blossom. The cape consists of tall eroding bluffs.
The water was so low that there were a lot of exposed sandbars. Kaija had fun running around chasing birds on the sandbars while I looked for clams and pieces of mammoth ivory.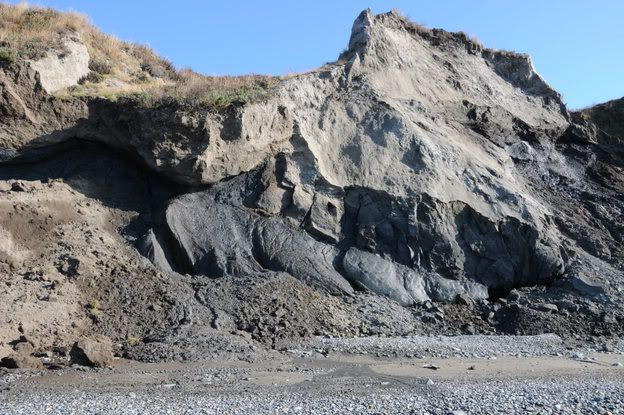 More eroding bluffs.
The water is usually right up close to the bluffs.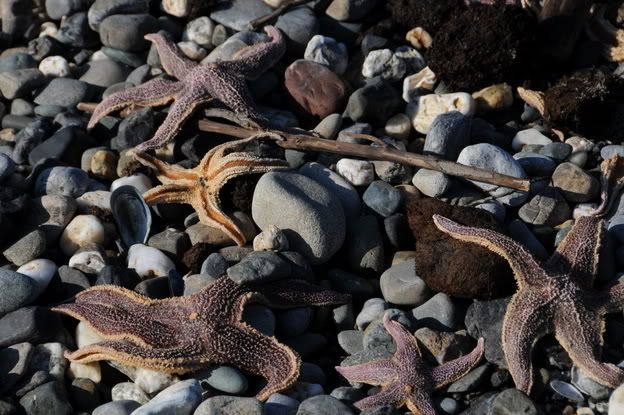 I came across some starfish that had washed up on the beach.
These guys past me by. The were headed farther down the coast than me. They had brought with them extra gas and rifles.
Another washed up creature.
I will post the rest of the pics tomorrow.