.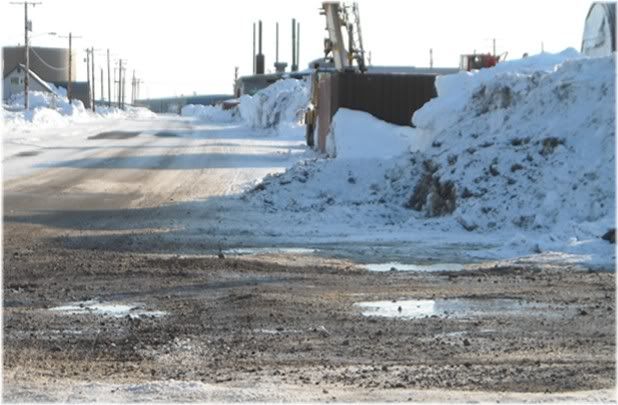 Here they are folks, the first puddles of spring! Are you excited? I know I am. It only got to about 22F degrees today but that sun is pretty powerful this time of year and it starts to melt the snow. The pavement is starting to emerge form its cement like coating of snow and ice.
Gotta love this forecast. We'll be on the ice hooking for sheefish in our shirtsleeves. Rain? I vaguely remember that as drippy wet stuff that falls from the sky.
I read in the
paper
that the Northwest Arctic Borough has asked the state of Alaska to declare a disaster in Kotzebue due to excessive snow. Kotzebue averages about 40 inches of snow a year. This year the weather service says we got 102 inches. We need to get as much snow as possible out of town.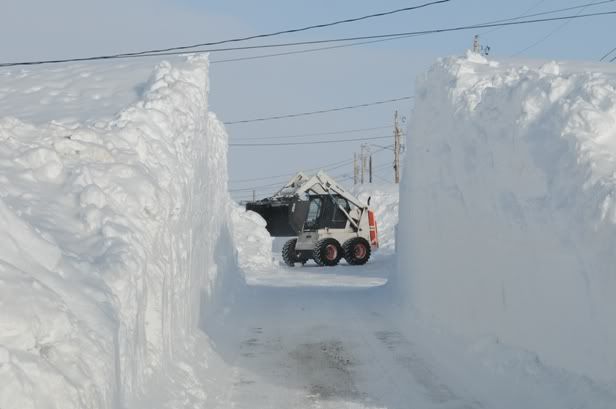 If this.....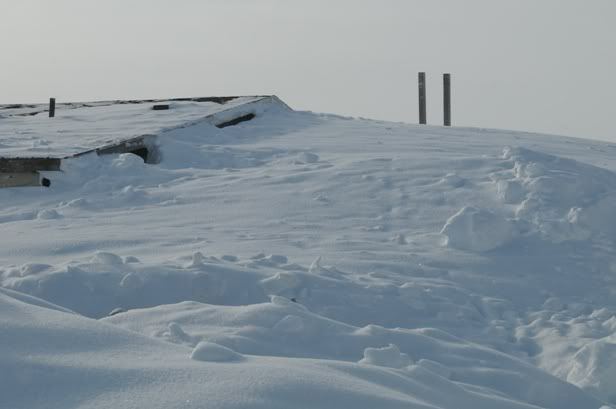 ...and this were allowed to melt as is, there would be a lot of flooding in town. City crews have been working long hours 7 days a week to scoop up the snow and dump it out on the ice. This has exhausted the city's budget and caused some major equipment failures.
The borough received a
reply
from the Governor's Disaster Policy Cabinet basically saying that many Alaskan communities received above average snowfall and that Kotzebue should quit it's frikkin' whining. They stated "The Department of Military and Veterans will continue to actively monitor Kotzebue's snow removal and seasonal melt-water pumping efforts, as this spring weather event is not finished." In other words "Until you are totally inundated with water and cannot access vital infrastucture without a kayak we don't wanna hear from you buncha pansies".
This should make for an interesting, and soggy, breakup.
.