.
John Baker getting ready at the start. John came in third in the Iditarod this year.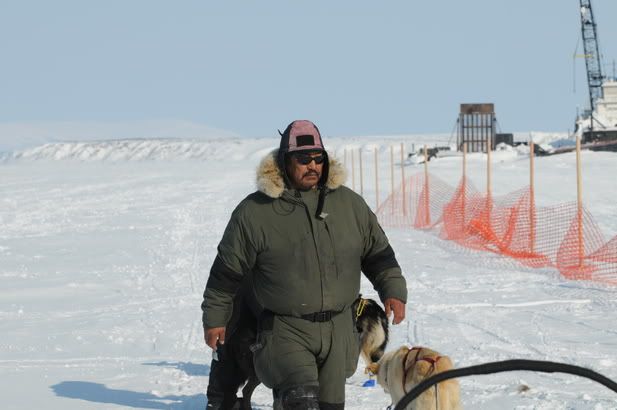 This is mike Williams from Akiak. He came in 42nd in this year's Iditarod...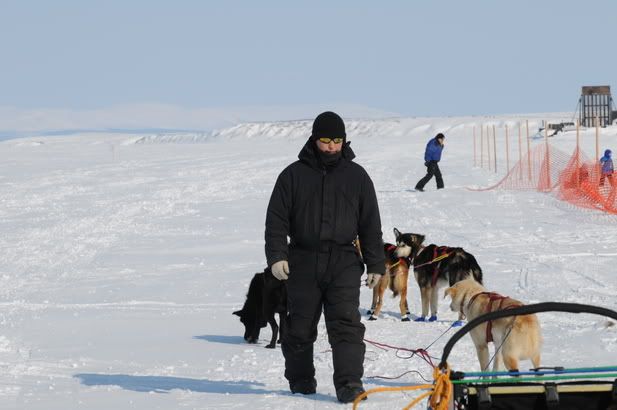 ...his son, Mike Williams Jr. is running in the Kobuk 440.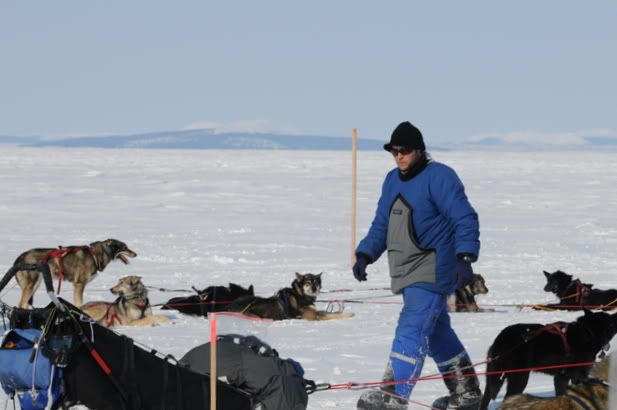 This is Heath Coro. He is John Baker's dog handler. He is a Rookie in the Kobuk 440 this year.
This is Jerry Riley from Nenana.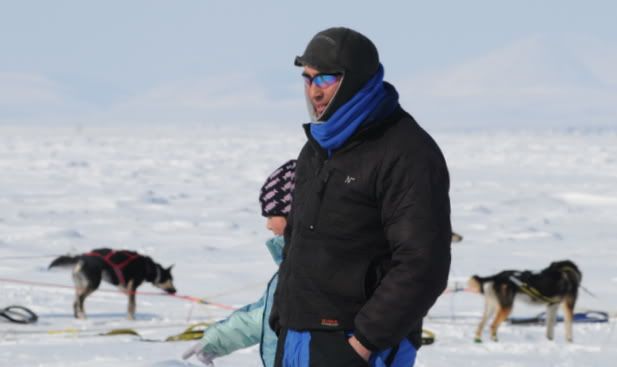 John Baker again.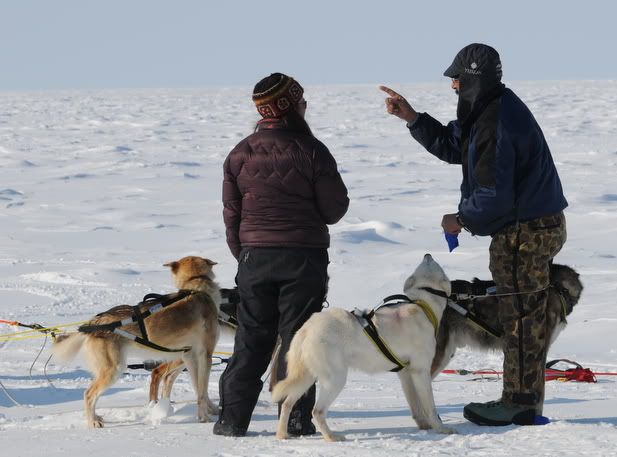 Chuck and Tracey Schaeffer.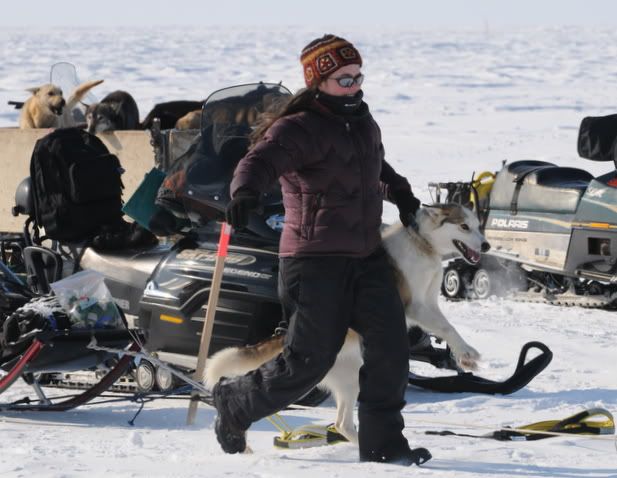 Tracey helps chuck hook up the dogs.
Here is Robert Nelson, son of Uncle Louie Nelson. Robert came in 29th in this year's Iditarod.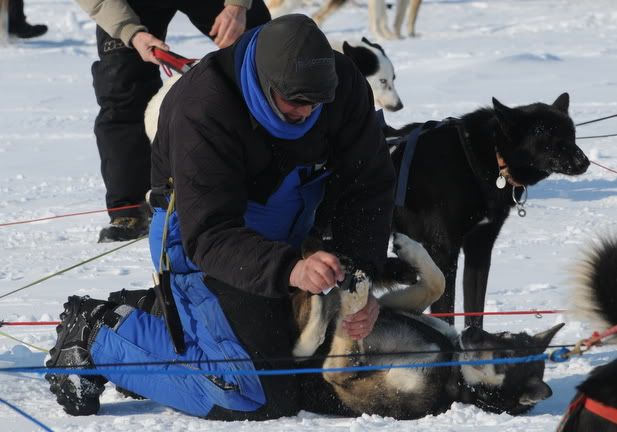 John baker putting ointment on his dog's feet before putting booties on.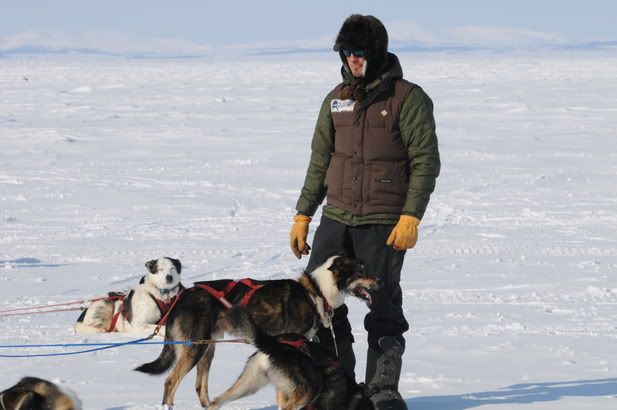 This is Pete Kaiser from Bethel.
Ed Iten.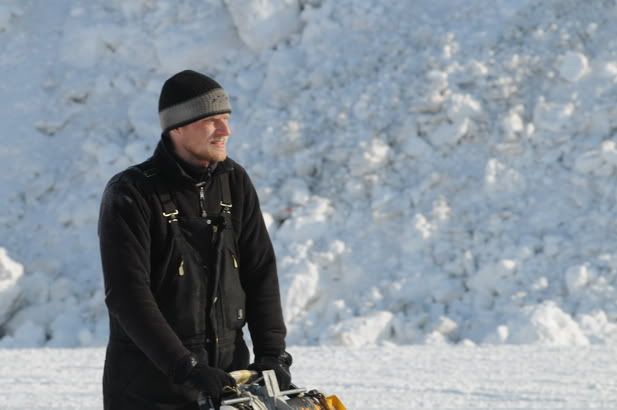 This is Rainer Lorenz. He has been handling dogs for Ed Iten this winter and this is his first Kobuk 440.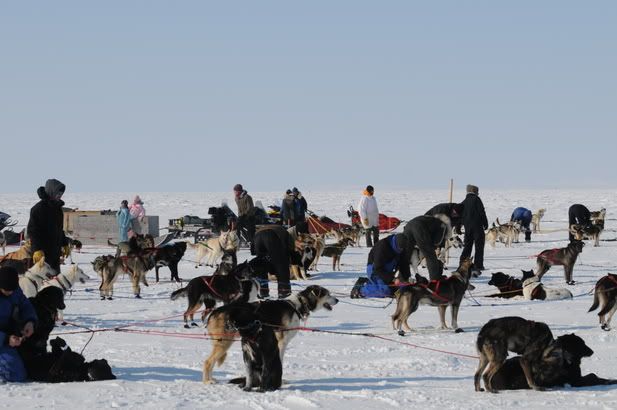 The Kobuk 440 is a mass start. All the mushers take off at once. It can be pretty chaotic.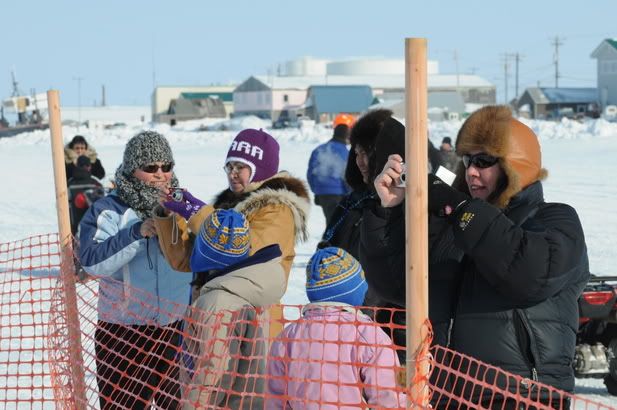 A photo of ladies taking photos.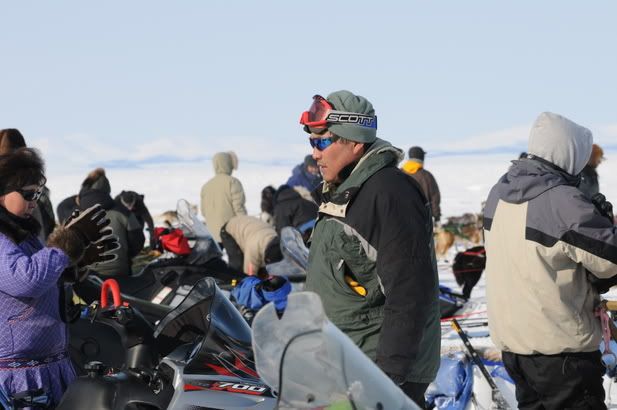 This is Dempsey Woods. I think he should win an award for having the most family and friends with him at the starting line.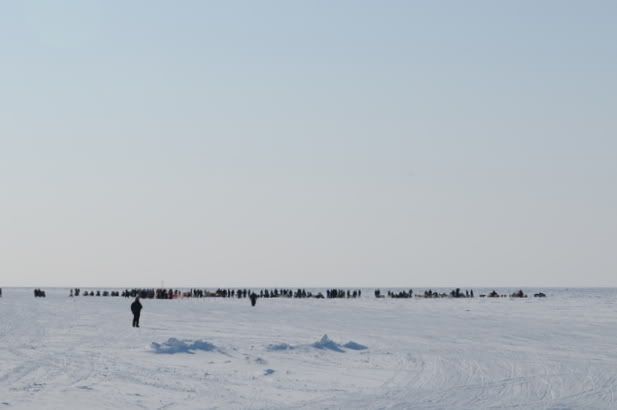 Here is the crowd of dogs, mushers, and spectators just before the start.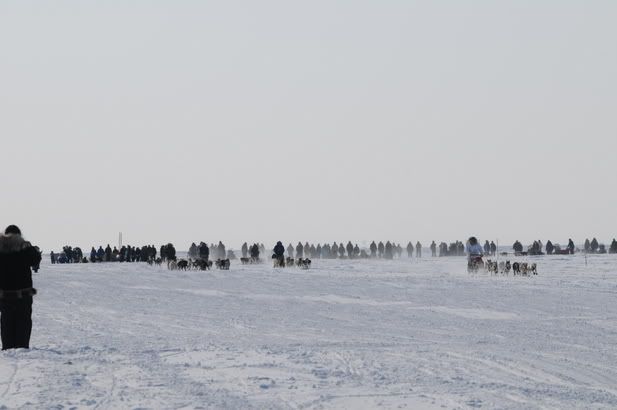 And they're off.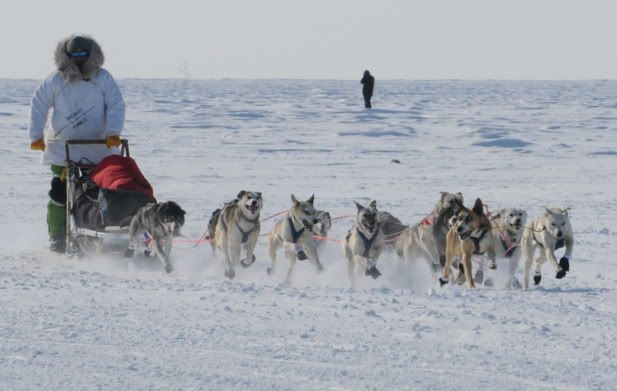 Is this Dempsey or Middy??
Here comes the rest of the bunch.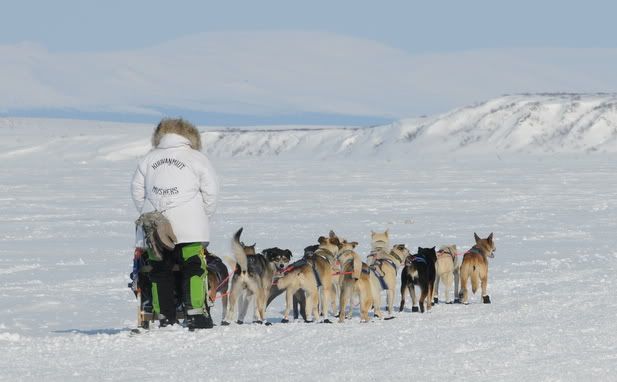 At the split in the trail these dogs went haw instead of Gee. He had to stop them and try to get them to gee over, but they weren't interested. When other teams started going down the correct trail these dogs decided that would be a good way to go too.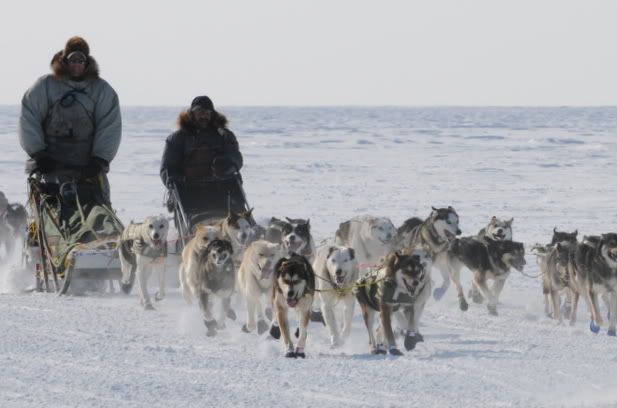 Ed Iten on the left and Chuck Schaeffer on the right.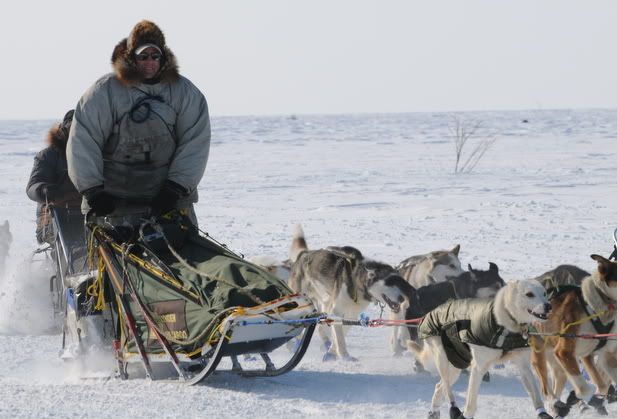 Ed Iten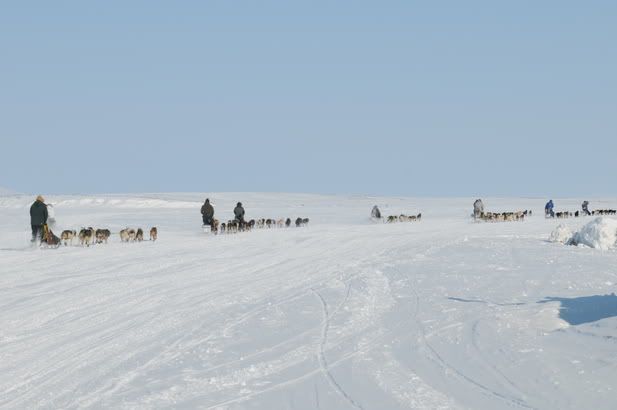 .