.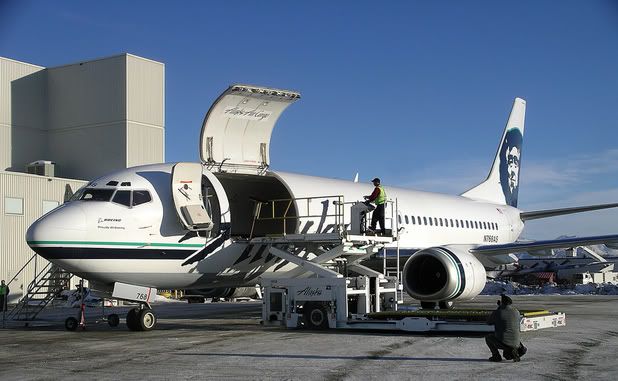 Kotzebue has three Alaska airlines flights a day. The afternoon and evening flights are a usually 737-400 Combi like the one in this picture that I got from alaskaair.com. Combi's have 72 seats and a dedicated forward compartment for cargo, therefor there is no first class section. The morning flight is sometimes a regular 737-400 with a fist class section.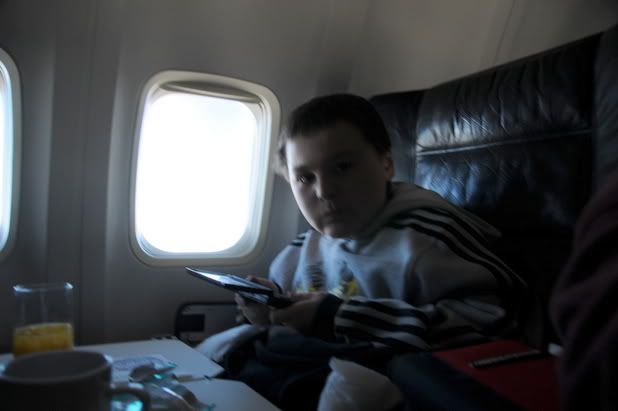 Uyaana and I flew to Anchorage on Wednesday (we'll be here til Saturday evening). Because I am MVP on Alaska Airlines I can upgrade to first class. Since Uyaana was coming with I upgraded him as well. This was his first time in first class. He thought he was hot stuff.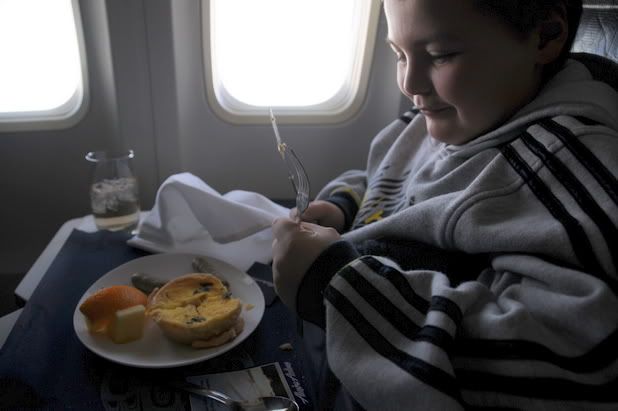 He was very impressed with breakfast. He asked me what it was and told him it was a tomato basil quiche. He said "YUMMMM!!!!" Now this is a kid who wouldn't normally touch anything called "tomato basil quiche" but because it was served in first class he said it was "the best breakfast EVER".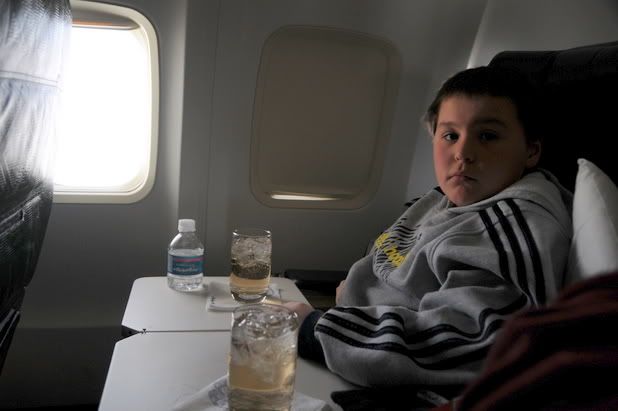 "Look mom, we get REAL glasses!"
.