.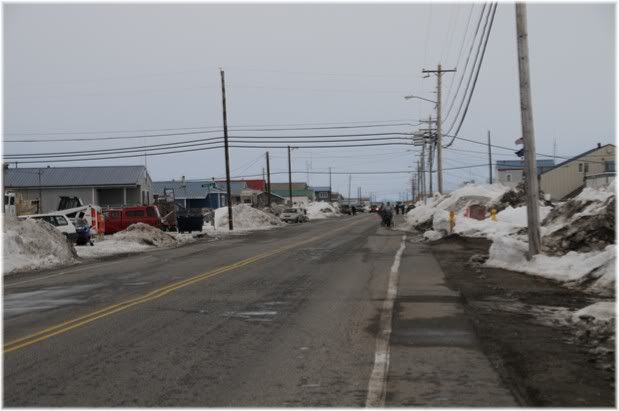 Here's 3rd Ave. The only road in town that doesn't have a puddle....at least until you get to the Boys and Girls Club. Sometime during the first couple weeks of March, after the 11th blizzard in three weeks I prayed "Lord, please hurry up and send Spring. I promise I won't complain about the mess!".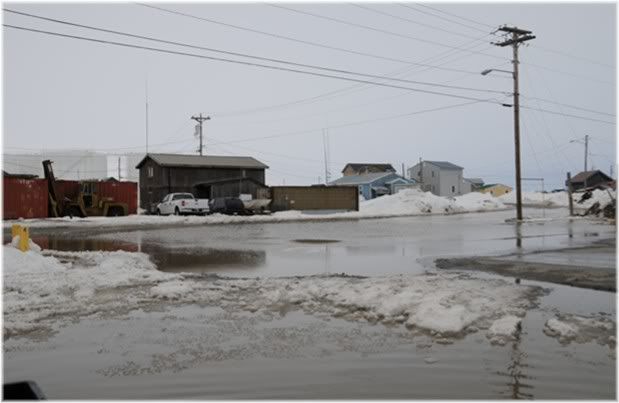 Here is the lake by the Boys and Girls club.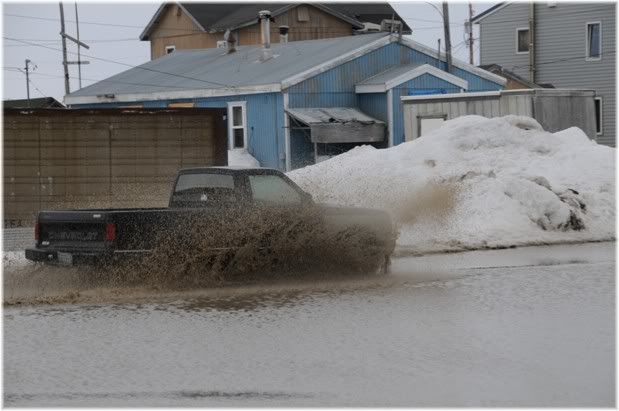 It stretches all the way across the road.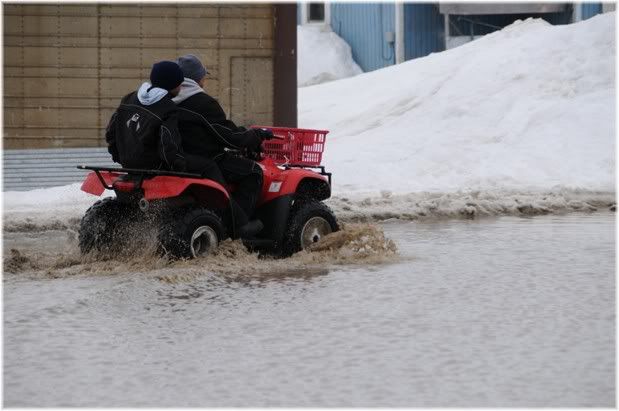 And it is deep.
As you can see from the piles of snow we have just barely started melting. It is going to get so much worse before it gets better.....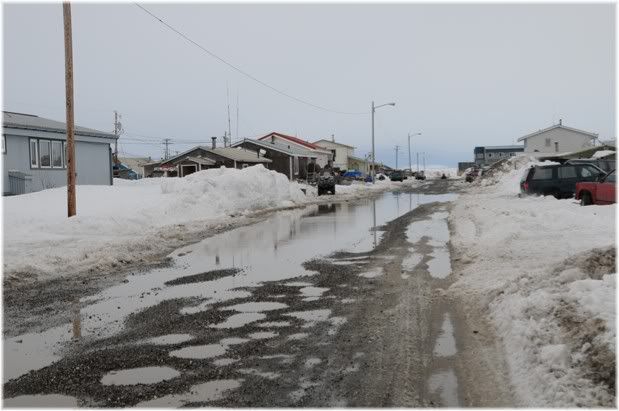 ...but I'm NOT complaining.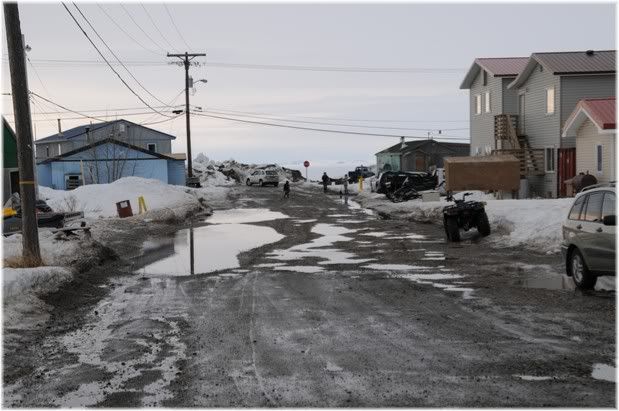 The world is mud-luscious and puddle-wonderful....
...and I shan't complain.
.