.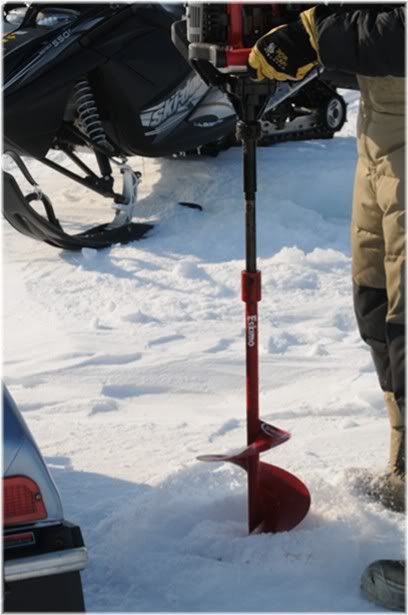 How deep is your ice, is your ice, how deep is your ice la la la la la la .......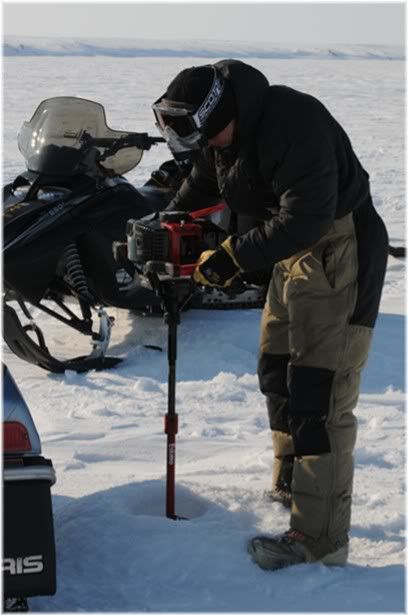 Here is Chad good-naturedly drilling one of five holes in the ice so a bunch of us could hook for sheefish while waiting for the snogo racers to come back from Noorvik.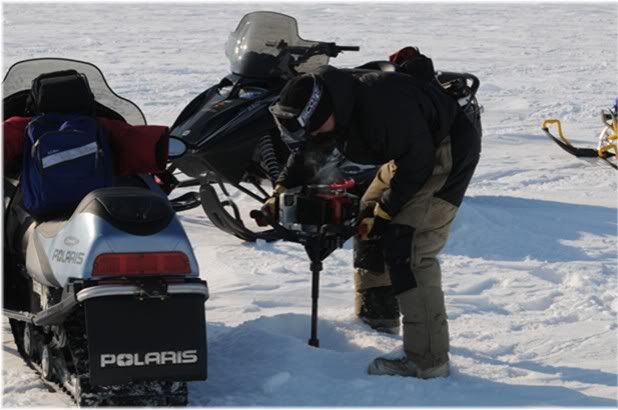 I took these photos so that people who don't know could see how deep our ice gets. This is brackish water ice. It is a mix of ocean water and water from the Kobuk and Noatak Rivers.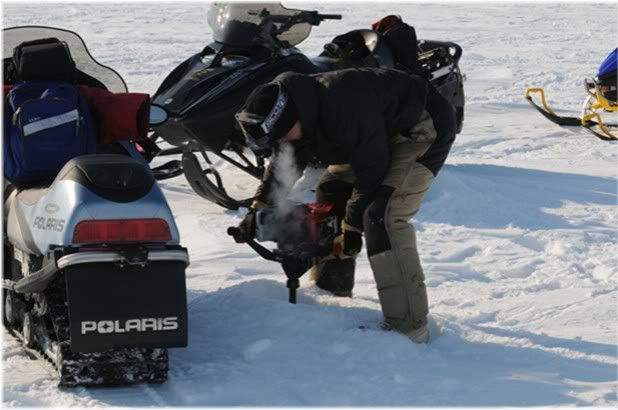 Upriver the ice can get so thick that you need a 6-8 inch extension for your auger.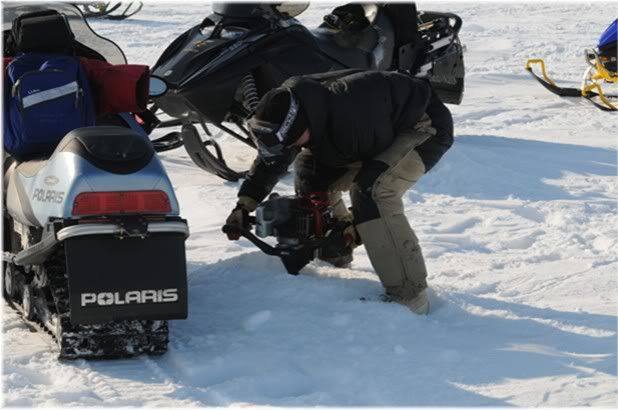 This auger doesn't have an extension on it, and he just barely got the hole drilled.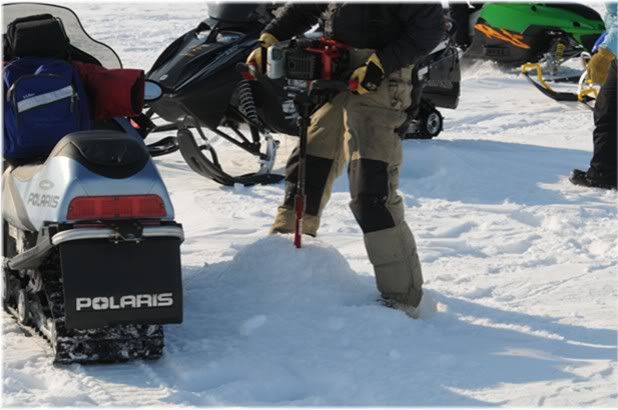 After drilling down for a while you have to pull your auger up enough to empty the hole of ice shavings and then go back down for more drilling.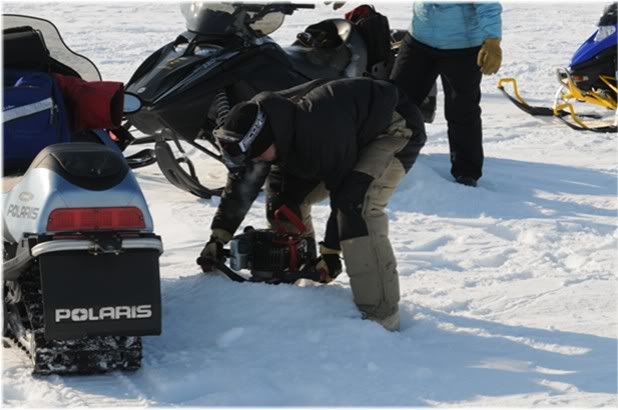 Almost there.......
Got it! Once the augur goes through to the other side you pull it up in a rush of water.
Here's the water coming up out of the hole.
.