.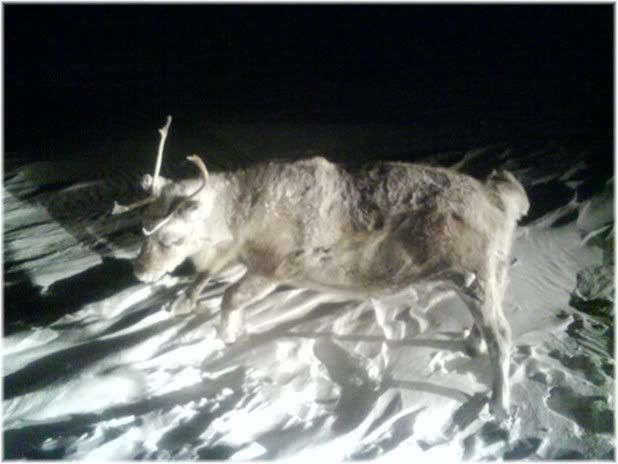 These three photos have gone viral around Alaska and beyond. I have probably had them emailed to me by 20 different people in the last couple days. The text that goes with the email says....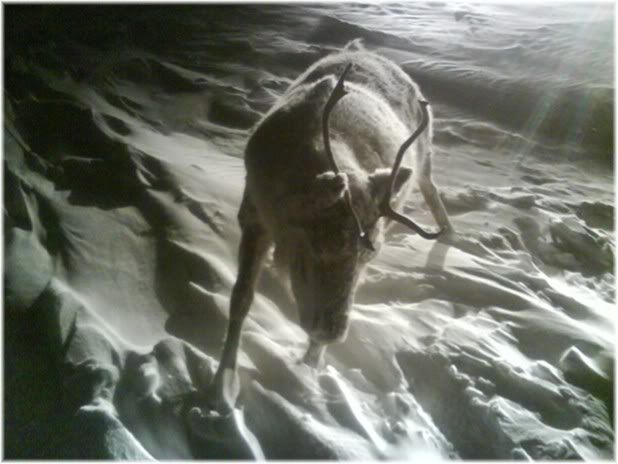 "Check this out...the caribou was found frozen in place by DEC personnel on a site inspection on the North Slope. That is some cold weather.... temps were down in the -40s F and wind chills to -70 to -80. Caribou froze standing still at -80 with wind chill in Kuparuk AK."
I tend to be Doubting Thomasina about these kinds of emails. I think some guys came across a caribou that had fell over and froze to death and they propped it back up on it's feet and took some photos of it. Hey maybe I'm wrong. KC chime in here. I'm thinking you may have the real scoop by now.
.