.
On Friday we headed to Noatak on snogo. This time I did not take my good camera especially after freezing my 18-200mm lens. Instead I took a little point and click Nikon Coolpix. It only has an LCD screen so most of the time I could hardly see what I was taking a pic of much less whether or not it was in focus.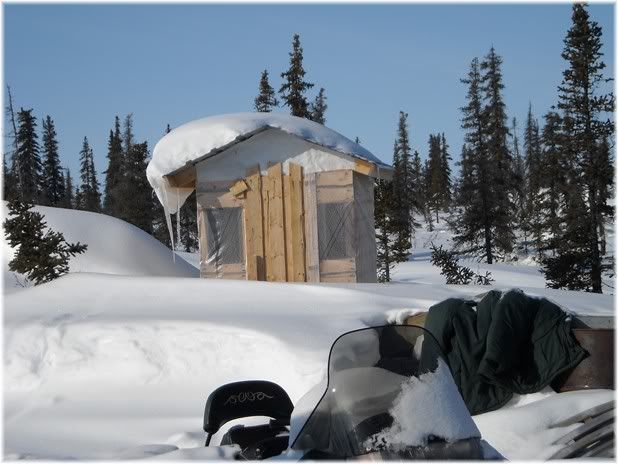 First we stopped at camp to pick up a few things. Remember my new anaqvik? It's half buried. So sad, can't even get to it to enjoy my toasty blue foam seat.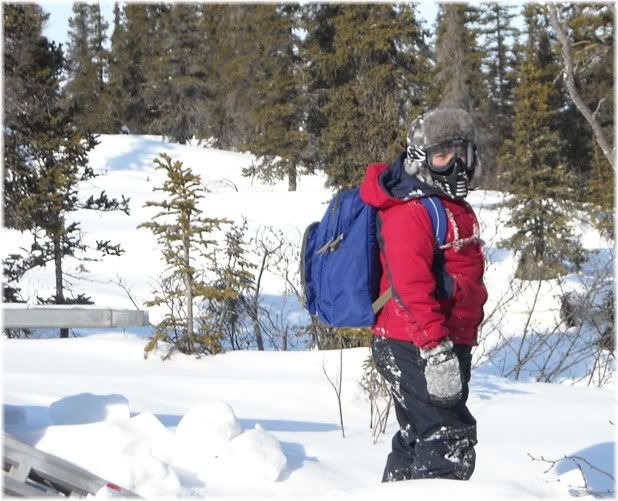 Uyaana was happy to be heading to Noatak.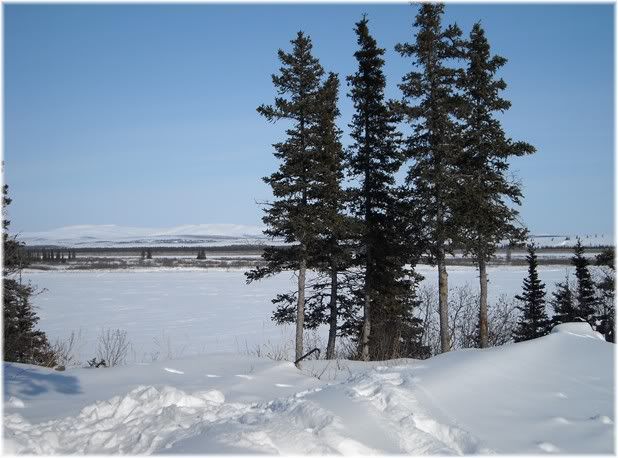 Here's the view of the Noatak River from our camp.
The trail follows along the Noatak River for a while.
Heading towards Hugo Mountain.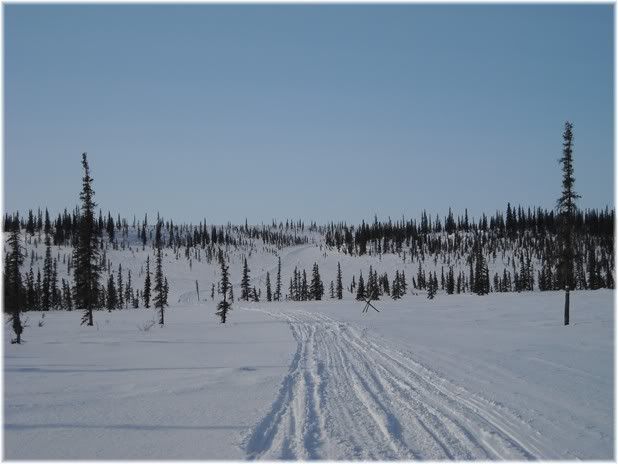 Going up over the shortcut portage.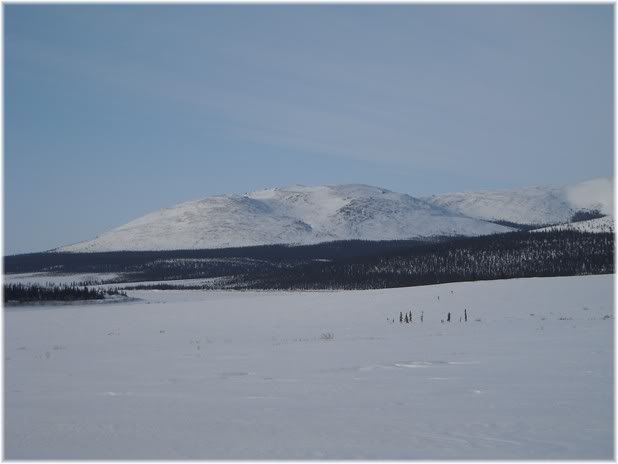 The country along the Noatak River is, in my opinion, the most beautiful. Winter, spring, summer or fall, doesn't really matter at all...lalalala....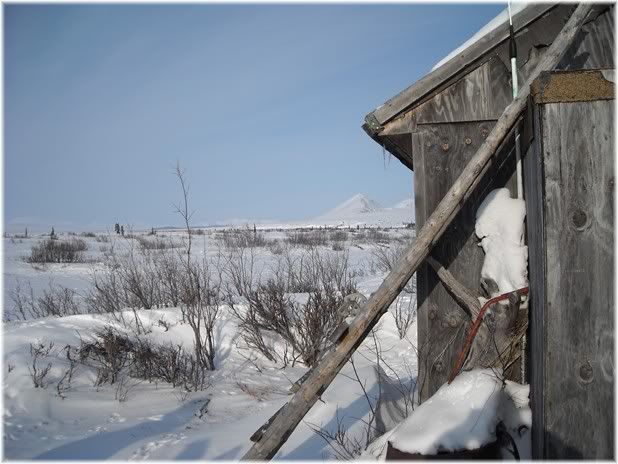 This is the shelter cabin near the confluence of the Noatak and the Agashashok (Aggie) Rivers.
We stopped at the cabin for a few minutes and chatted with a some guy who was also taking a break here.I also needed the break to get the blood flowing back into my throttle thumb...owie.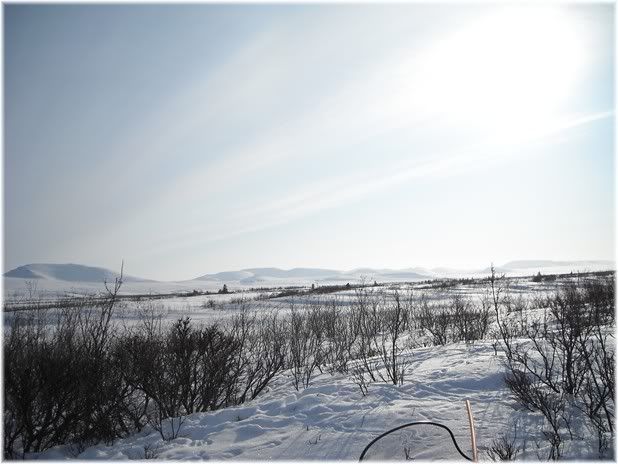 There were lots of bunny tracks all over.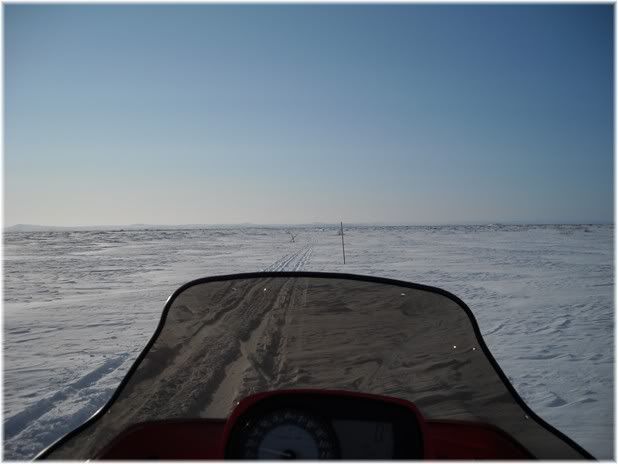 After the shelter cabin the trail crosses over about 15 miles of the Noatak Flats. The flats are...ummm.....very flat. When the trail is rough it sometime feel like forever to get across. Lucky for us the trail was smooth and fast and it didn't seem to take as long as it usually does.
When you get to the other side you are greeted by this sign. When I first saw it I thought it said "Welcome to Noatak Smiles"...hahaha...oops.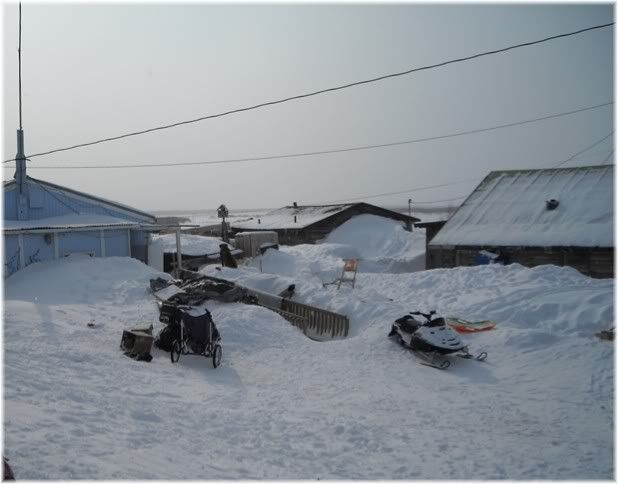 Here is a random shot from the village.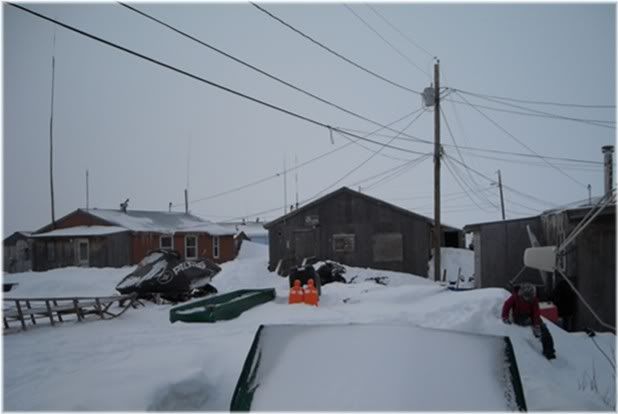 I have written about Noatak before but for those of you who may have missed that post Noatak is located on the west bank of the Noatak River, 55 miles north of Kotzebue. It has a population of about 512 people and is the only village located alon the Noatak River.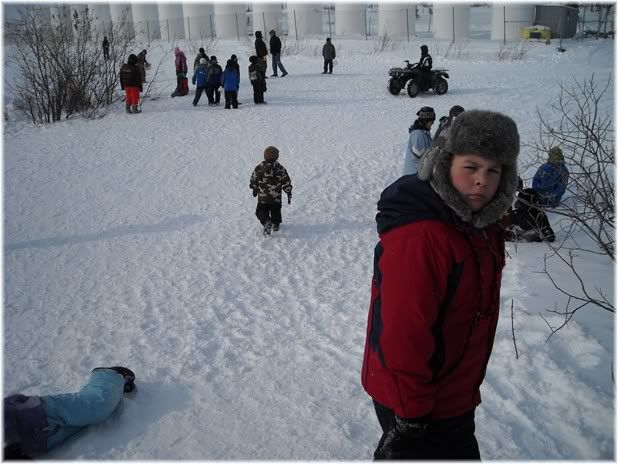 We went to noatak to visit family and friends. While we were there Uyaana got a chance to participate in the annual Easter egg hunt. The kids, by grade, get a chance to hunt for plastic eggs.
The eggs have a monetary value written on them such as $1, $5, $10, $20, and $50. The kids run around and find eggs and then get to trade them in for whatever amount is written on it. Uyaana found a $1 egg and a $10 egg.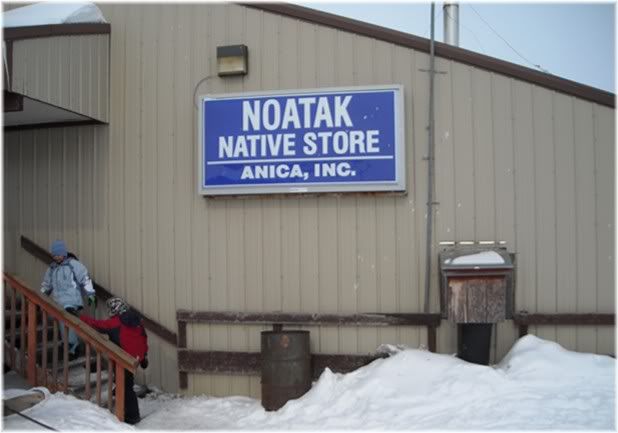 Of course all that money was burning a hole in his pocket so we went over to the store so he could spend it.
I took some photos of the trip back to Kotzebue but the weather was overcast and the whole white sky white snow makes for lousy photos as nothing has any depth or definition but here are a few....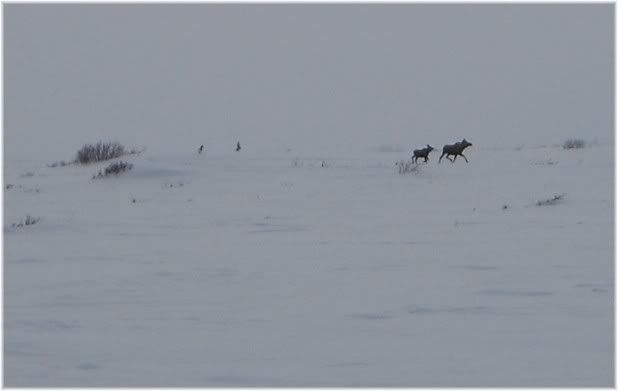 Two moose in the Noatak flats.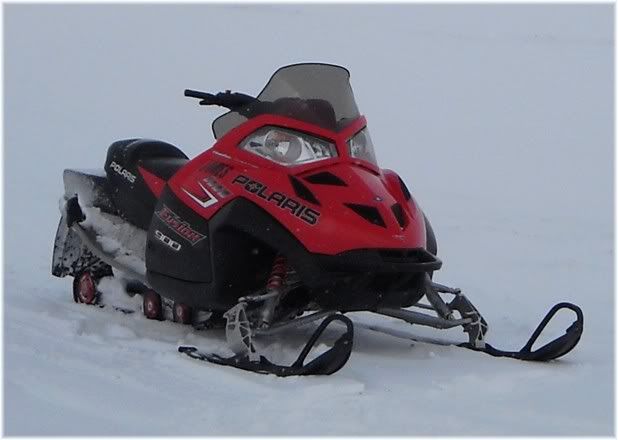 My bad ass snogo. You might see my bad self wizzing down the trail at a whopping 40mph. I'm such a hotshot....not.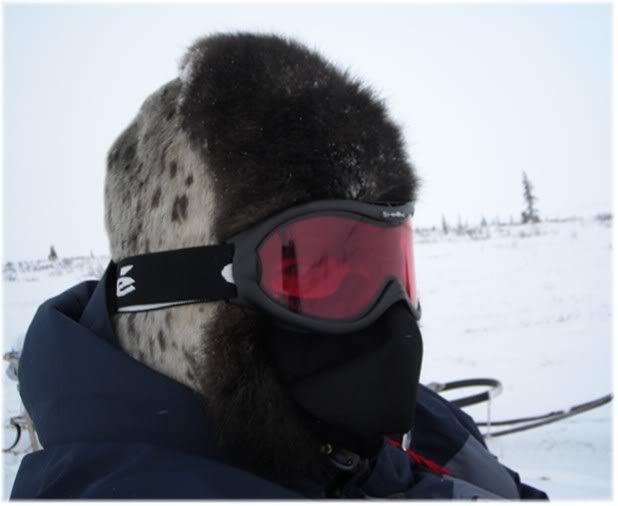 Me.
.