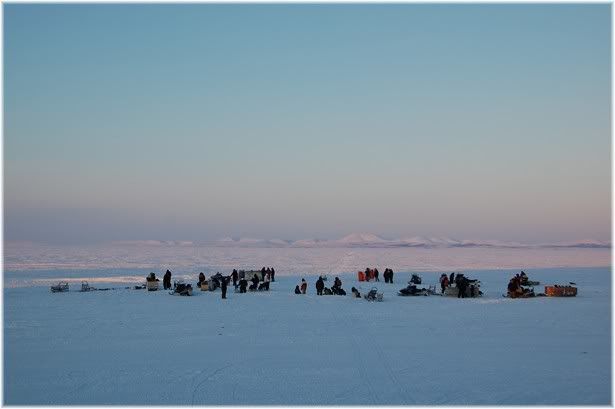 Today was the Kotzebue Dog Mushers Association 8 Dog preliminary #1 was held today at 2pm.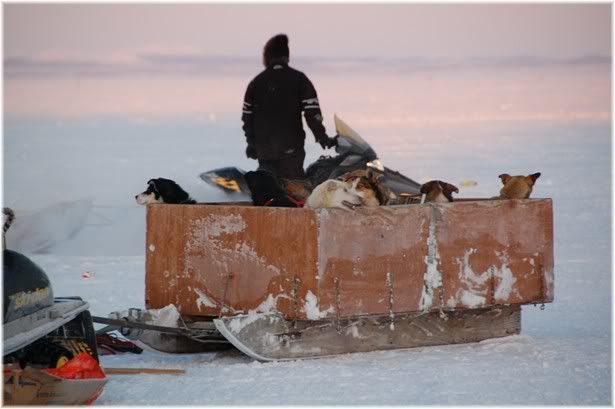 The race was originally scheduled for yesterday, but it never got any warmer than -29F so the race marshall postponed until today. It warmed up to about -13F at race time.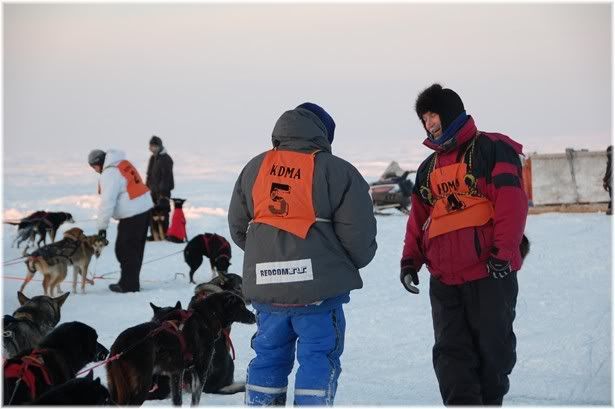 This is a 12 miles race with an 8 dog limit. The mushers leave one at a time at two minute intervals. Whoever has the fastest time wins. Here is Paul Hansen (4) and Heath Caro (5) chatting before the race.
Here is John Goodwin with bib #7.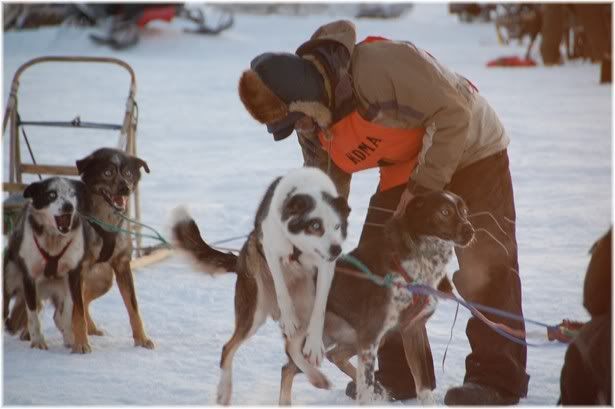 Here is Buddoo Gallahorn (bib #1) getting ready.
Buddoo again.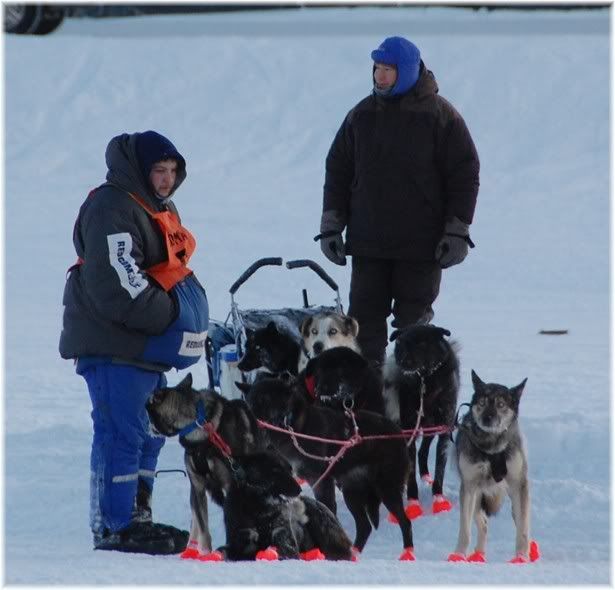 Heath Caro, bib #5. He is running 8 of John Baker's Dogs. He's running distance dogs with a distance sled in a sprint race. I never asked, but I figure he's just running this race for the experience. Standing behind with the blue hat is Robert Nelson, Uncle Louis Nelson's boy, who was an Iditarod rookie last year. He is entered in this year's Iditarod as well..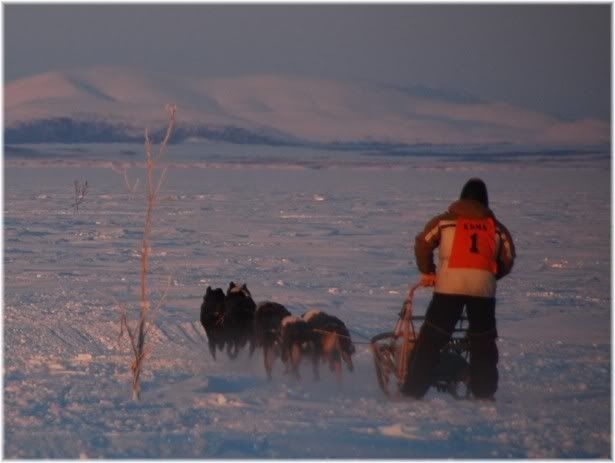 Buddoo taking off.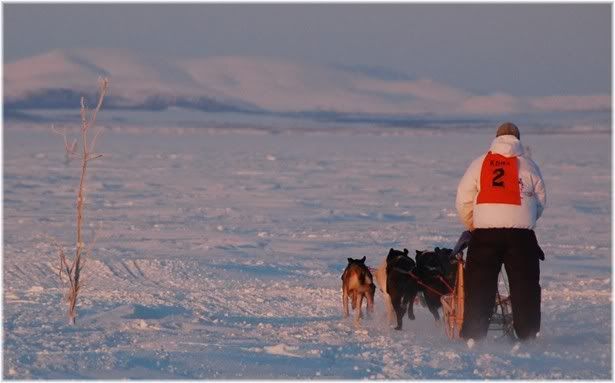 Ricky Wells taking off.
Cyrus Harris taking off.
Paul Hansen getting a hand into the chute.
Paul taking off.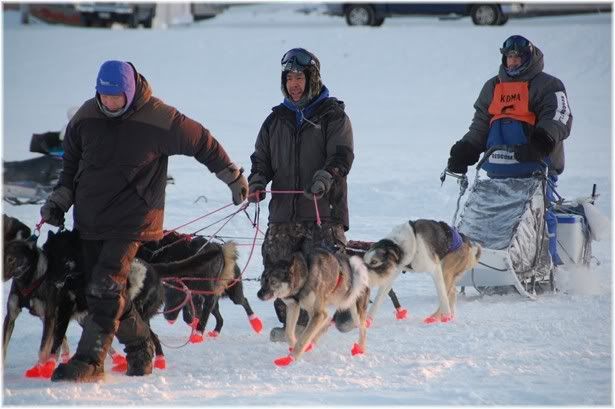 Heath Caro getting a hand into the chute.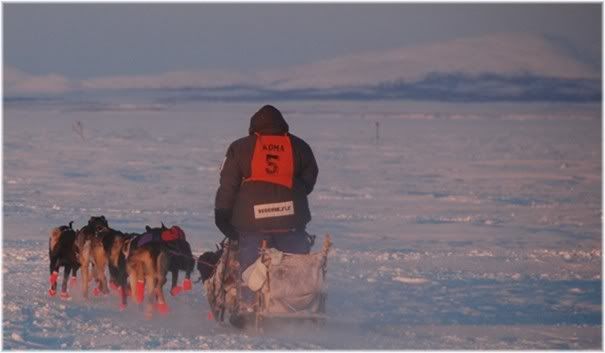 Heath taking off.
Joanne Harris taking off.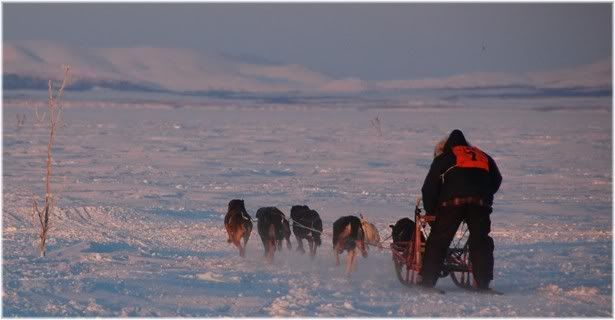 John Goodwin taking off.
I'm breaking this race into two blog posts because there are a lot of photos. Part two will post tomorrow morning.