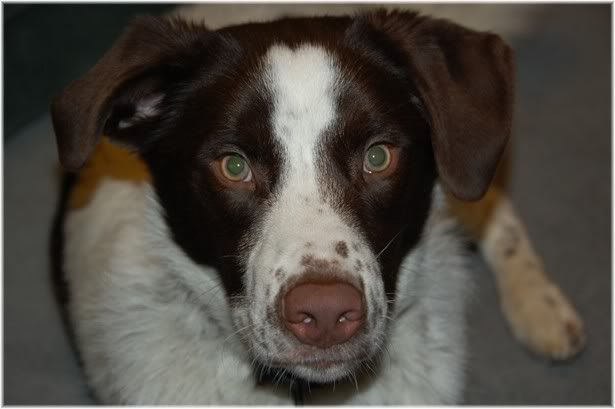 This is Rush. My loveable, sweet, cognitively impaired, spotty mutt. He doesn't have a mean bone in his body. He would let Hannibal Lector in the house and hope he had something to eat. He is six and a half months old.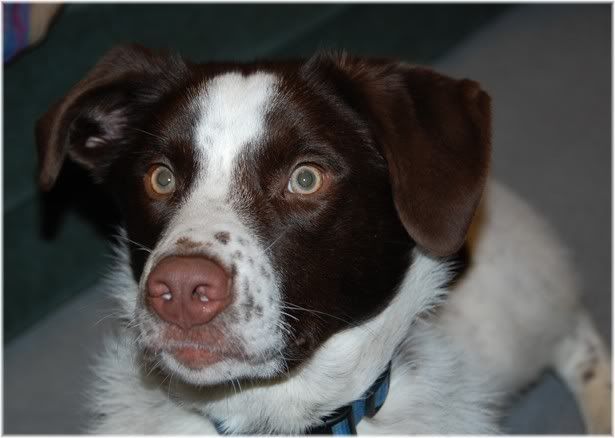 This is his "Food! Food! Food! FOOOOOOOD!!!!" face. There is not a moment in the day that goes by when he doesn't think that he is starving
to death
.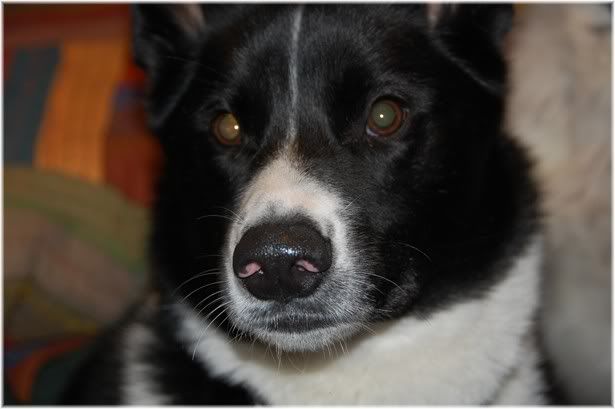 This is Kaija the Karelian Bear Dog. Guard dog extraordinaire. Vanquisher of Mice. She's my girl. Isn't she pretty? She is smart... oh yes she is...she's my smarty girl...woogie woogie woogie...errr...*cough*...anyway. Kaija will be 2 years old at the end of January.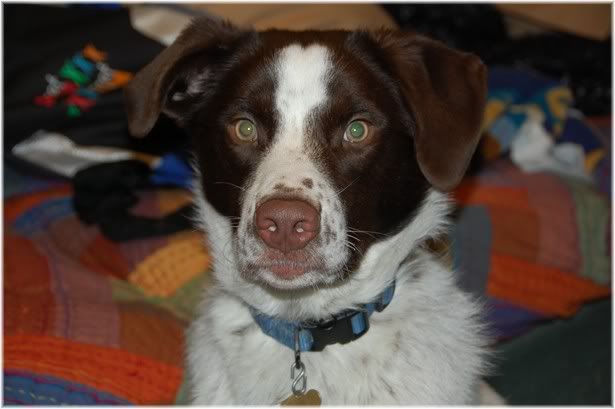 Rush loves Kaija.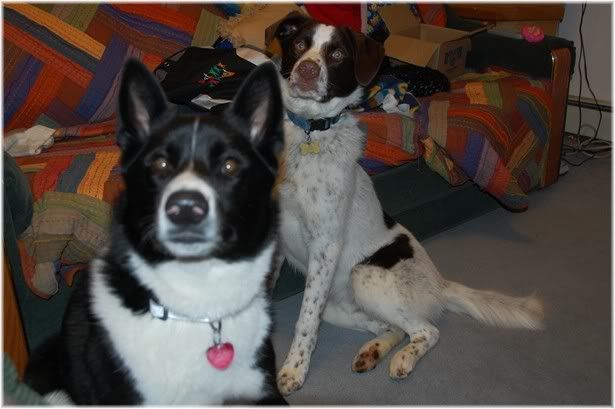 Kaija likes to bite Rush's legs, chew on his collar and steal his toys....but other than that she loves him.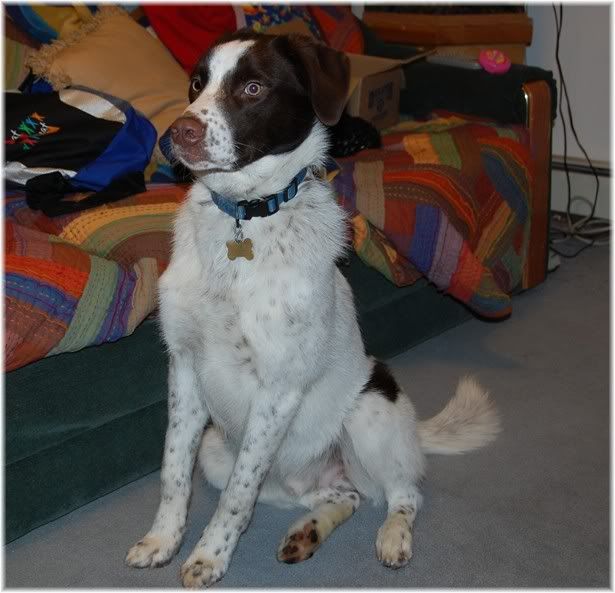 .