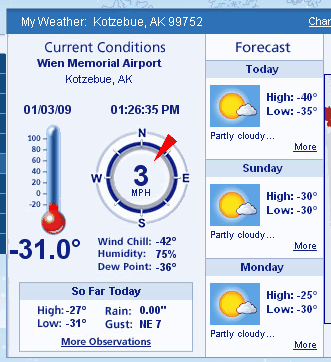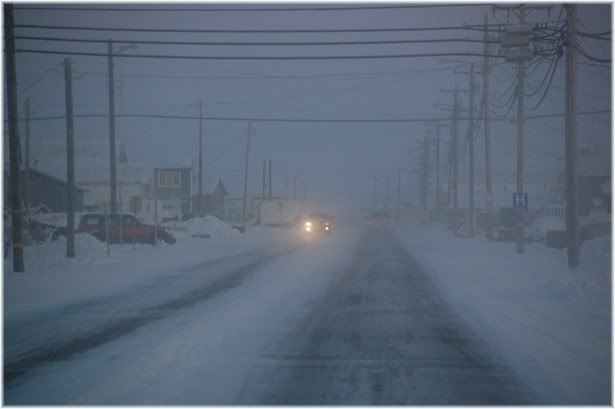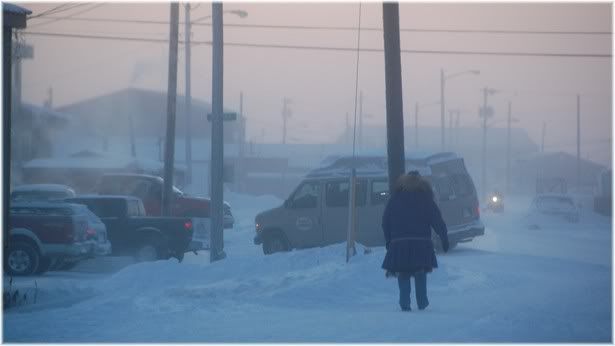 It's a bit chilly out today. Even the dogs don't want to go outside. Yeah I know, it's colder in other parts of Alaska, -39F in Fairbanks, -49F in McGrath, -58F (-58C)in Fort Yukon. I've lived in Alaska for a while now and have experienced many temperatures between 100F and -56F and I can say this....once you hit -31F (-35C) it's all just friggin' cold.
One time I was staying out at camp on the Noatak River. The temp never went above -56 for 3 days or -40 for the next 5 days after that. I was standing outside watching my breath billow out of my mouth. If you breath through your nose at that temp your nostrils will stick together. I held my breath but I could still see steam coming from my face, so I thought that maybe it was coming from my nose. I covered my nose and my mouth but I could still see steam. It was then that I realized it was my
eyeballs that were steaming
.