A while back I posted a photo of some pickled beluga muktuk that a friend was selling at one of the craft bazaars. I love pickled beluga and I had some beluga in the freezer so I thought I would make some. I thought maybe one or two of you might be curious how it's made.
Start out by boiling your pieces of muktuk. I boiled mine for about 35 minutes or so. The best way to tell if it is done is to stab it with a knife. If the knife goes through pretty easily then it is done.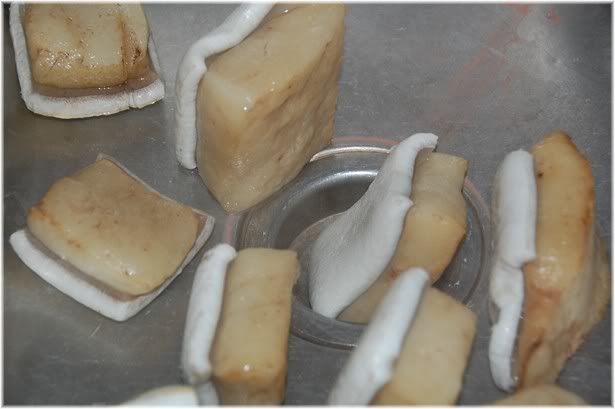 Next you dump it out into the sink. Rinse it off with hot water and then leave it there too cool off for a while.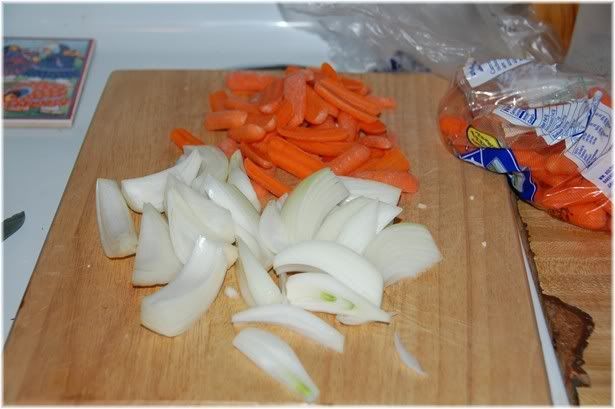 While the muktuk is cooling you can cut up some carrots and onions...
and cauliflower and jalapenos.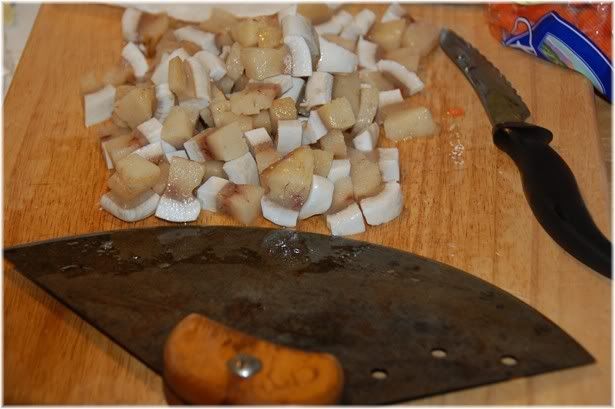 Cut the beluga into bite size pieces.
When pickling things like beluga, salmon or herring I use a 1:1 ratio of vinegar and water. More vinegar than that has a tendency to make things mushy.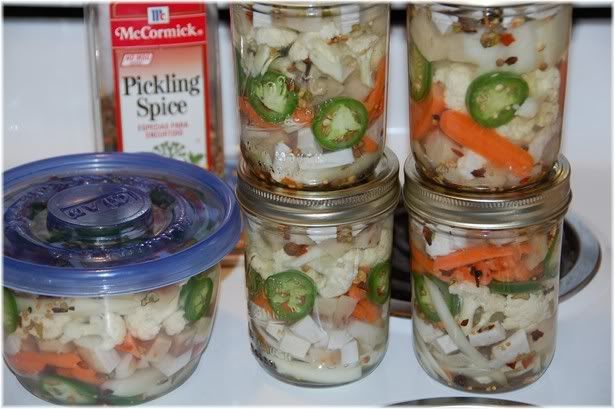 I don't do anything special to the brine like boil it or add sugar. I just layer all the ingredients including the pickling spice into the jar and then pour the vinegar and water mixture over it until it is covered. Then you cap the jars and put it in the fridge. After it sits for a couple days it's ready to eat.
.