The cloudberry (Rubus chamaemorus), is a slow-growing alpine or sub-Arctic species of Rubus (related to Raspberries, blackberries), producing reddish peach colored edible berry. In Alaska they are often mistakenly called "salmonberries. It is easy to tell the difference bcause salmonberries grow on a bush and cloudberries don't. In the northwest Arctic region of Alaska we call them Akpiqs (ahk-pik).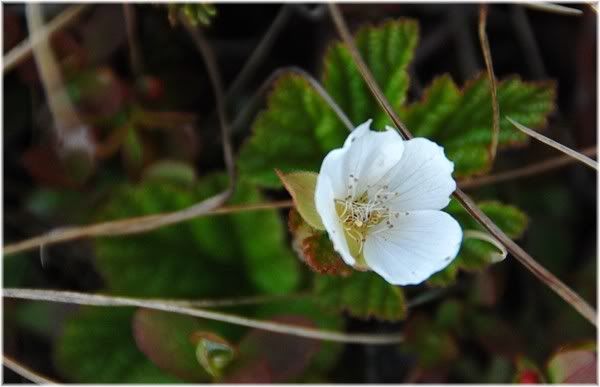 It all starts out with a little white flower.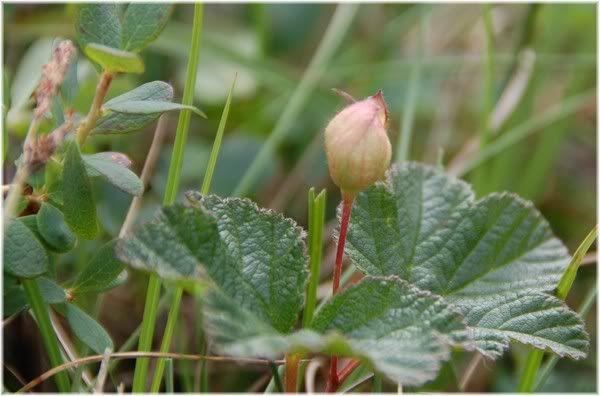 After pollination, the white flowers begin to form a berry that is somewhat similar to a raspberry.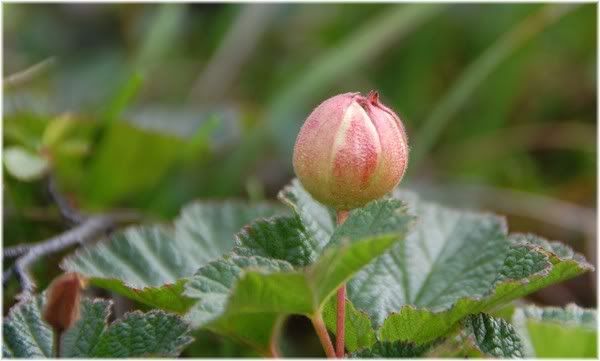 The akpiq spends the summer slowly developing inside the protection of it's tightly closed petals.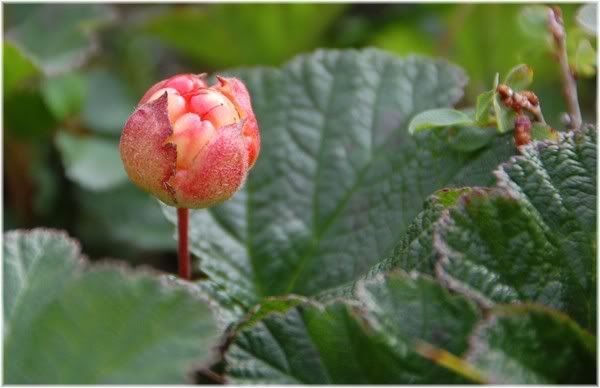 As the berry gets bigger the petals begin to split open and show the berry inside. The still unripe berry is reddish orange in color.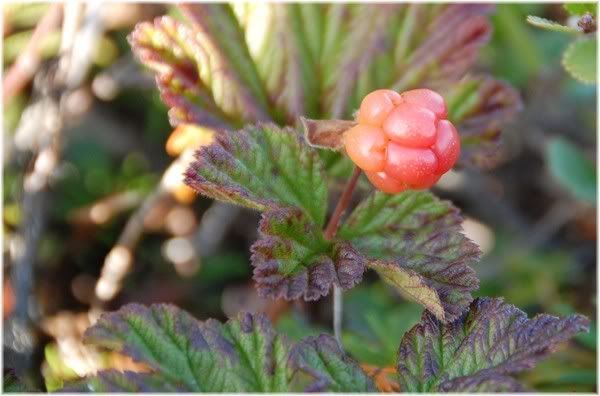 As the akpiq ripens the petals open all the way and fold back and the berry starts to turn amper in color. The berry has a texture similar to raspberries and a taste similar to apricots.