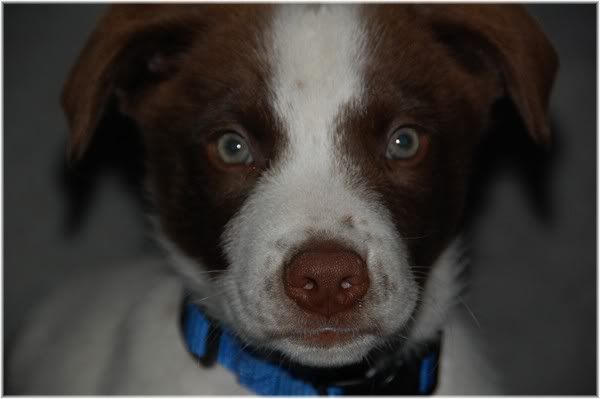 This is "Rush".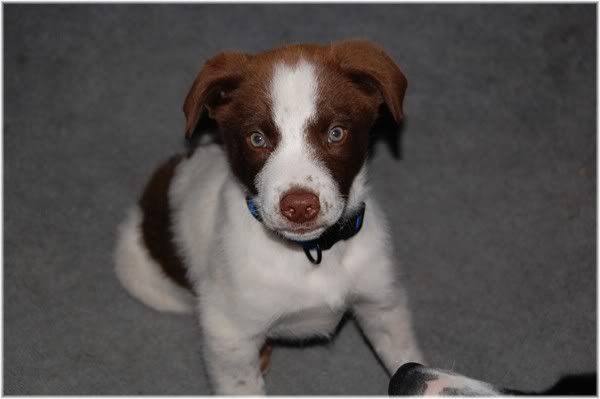 He's Uyaana's new puppy.
Rush is a "Kotzebue Special". Mom is a black mutt and the father is whatever was roaming the neighborhood that week.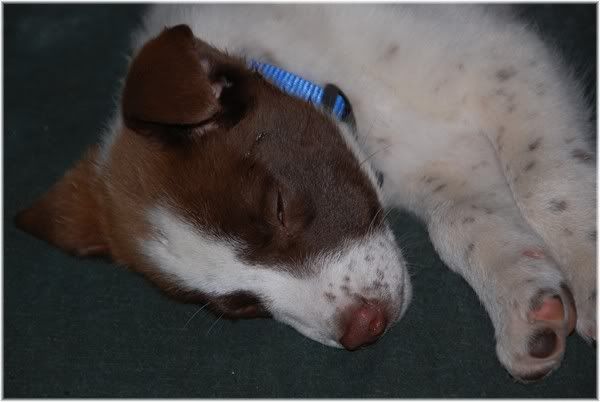 I think he looks like his dad was one of those Alaskan Huskies mixed with German Shorthaired Pointer. Look at that red nose and freckles.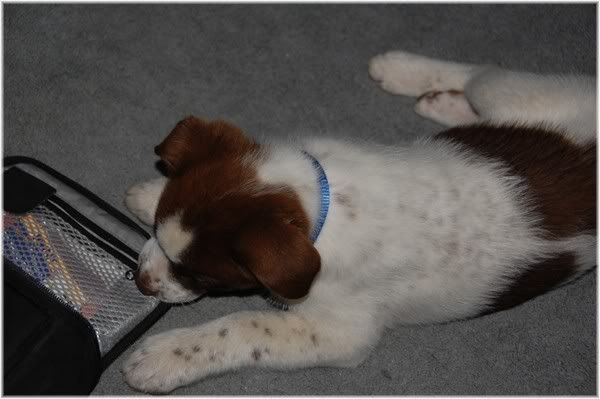 When I asked Uyaana why he named the puppy Rush he said, "Cause when he grows up he might be fast".
Kaija keeps wanting to bite his collar off.
.