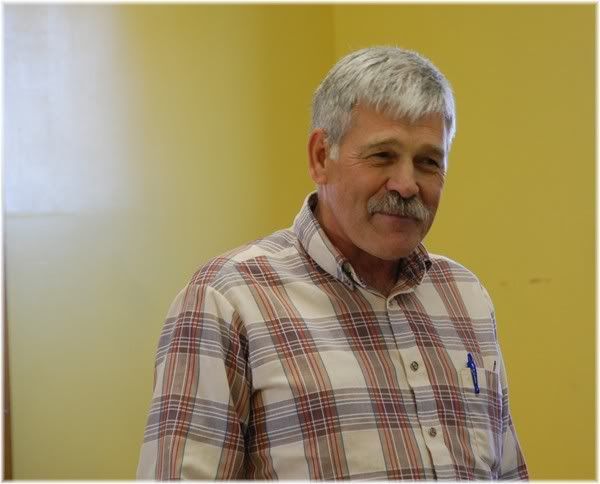 Last night there was a surprise potluck to Honor Dr. Phil Meyer from Wasilla Veterinary clinic.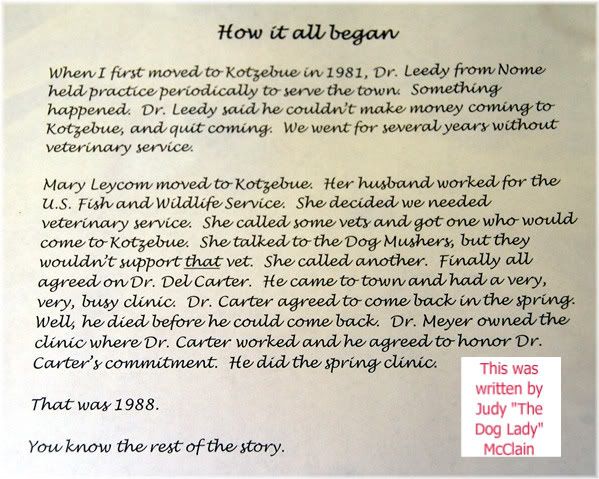 For the last 20 years Dr. Phil have been coming up to Kotzebue to provide us with veterinary service. We do not have a resident vet here in Kotz so his services are essential. For many years he has also been the official vet of the Kobuk 440 sled dog race.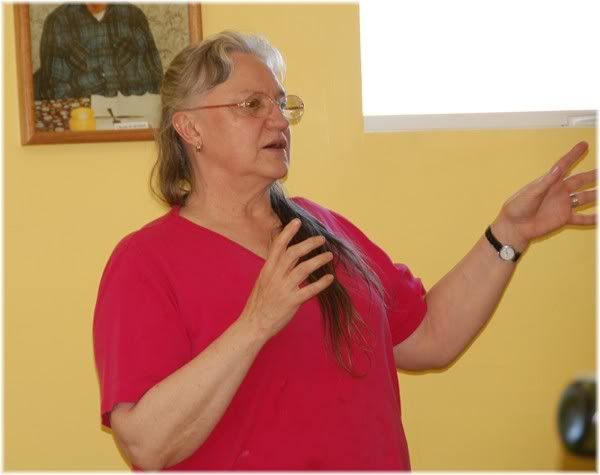 While we may not have a vet who lives here in Kotzebue, we do have an unofficial vet tech, Judy. She is often known as "The Dog Lady". She will do vaccinations and has certain things such as antibiotics on hand for emergencies. She works with Dr. Phil so that we have access to certain necessities in between his visits.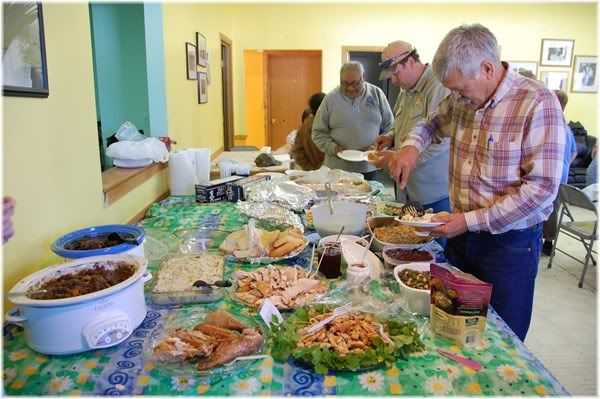 There was a great spread of dishes and desserts and everyone ate and had a good time.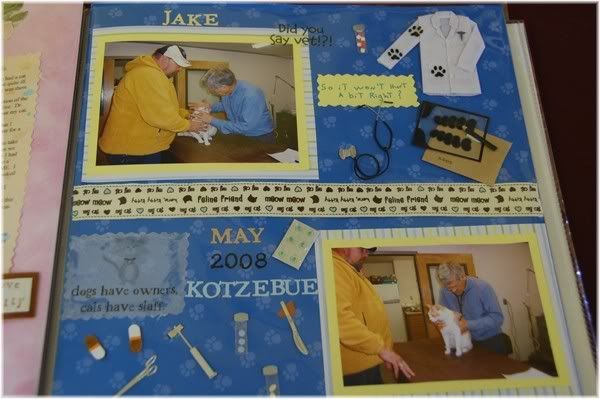 Some people got together and made a collage of picks from over the years. They also had people make scrapbook pages of their pets and put them in an album for Dr. Phil.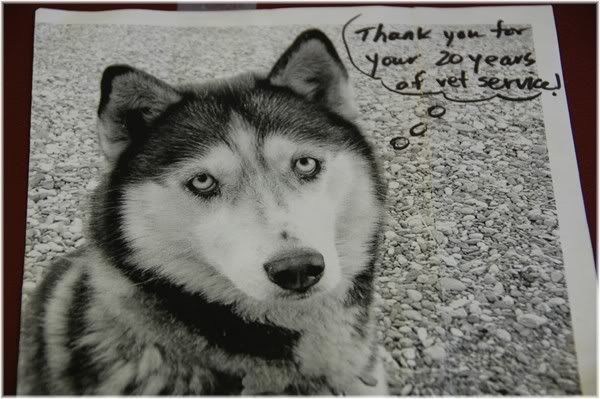 So once again, thank you Dr. Phil for all that you do for the animals of Kotzebue.
.