For wordless Wednesday I posted a photo of Uyaana taking a bath in a Sterilite Tote (the best bush luggage ever)at Iten's camp. Fellow Alaskan blogger, Ishmael, over at
Kodiak Konfidential
said..."That is so great. Times sure have changed.... when I was a kid in the village it was a galvanized metal tub that we bathed in, just like the kind you'd see hanging on a barn down south or something. What a hoot."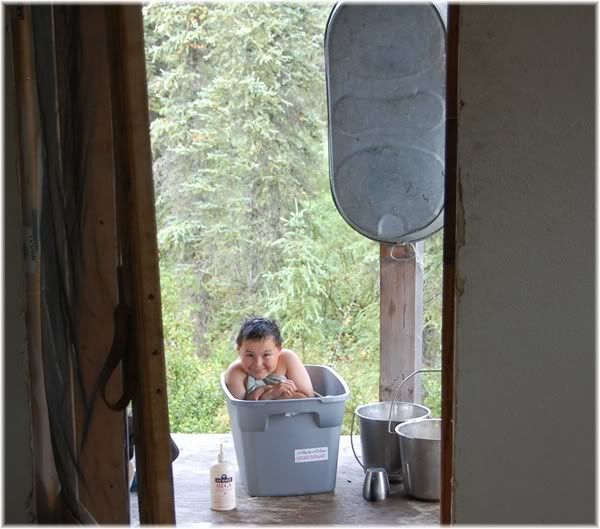 Well, funny thing is there
was
a galvanized tub available, see it hanging on the porch post?