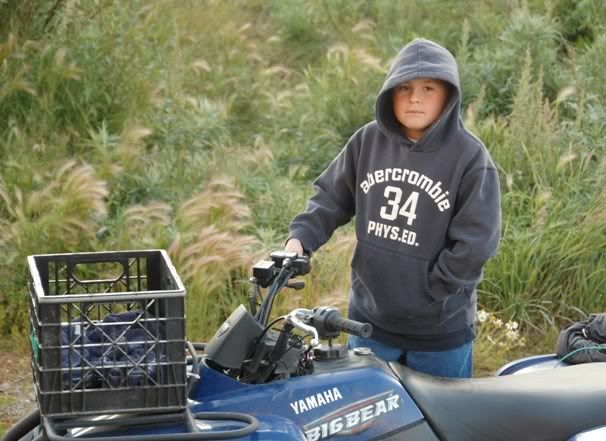 Today was the first day of school for the Northwest Arctic Borough School District. Uyaana is in third grade this year. Here he is, doesn't he look bright eyed and bushy tailed at 8am this morning??? Funny, he looks exactly the same as last year, same sweatshirt and all....I promise that he has new nice school clothes on underneath that old hoody.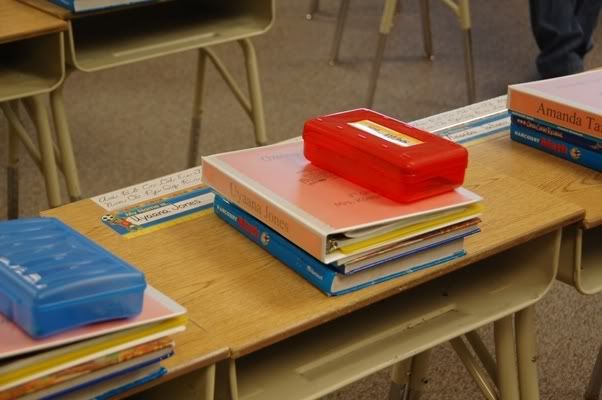 Third grade is the beginning of big kid school. More homework, bigger books, harder stuff. He even has a three ring binder that he takes home with him. Here is Kotzebue ALL school supplies are provided by the school district so he has a binder and a notebook with some folders, but he wants to change it over to the way cool Power Rangers binder I got him. Even though he wasn't thrilled to get up early this morning he seemed happy to be back at school.
Can I just tell you that it is HOT out today. Walking over to the school it just felt hot. Everyone was talking about how warm it was. I went back to the office and checked the temperature outside and it was a whopping 63 degrees.
.