I was out driving around yesterday looking for pictures to take when I happend to drive by Darin Nelson's dog yard.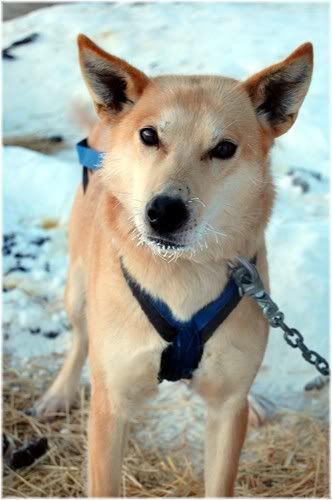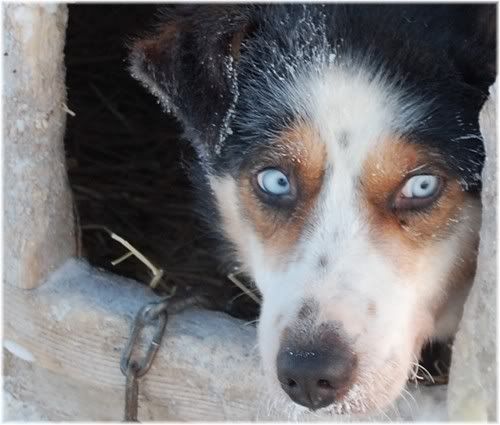 He was out with the dogs and I decided to stop and take some photos.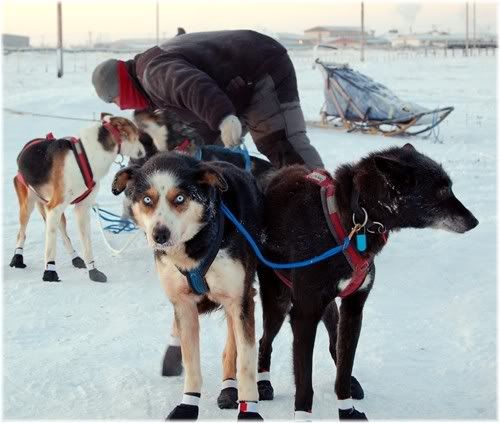 For those of you who don't follow the Iditarod, Darin is training for his rookie run this March.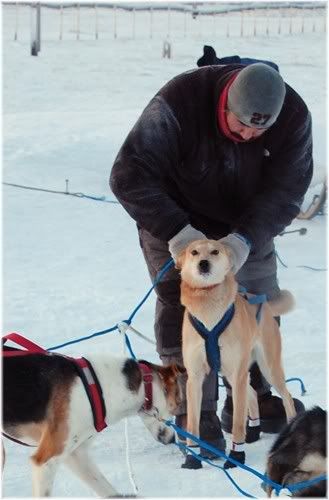 It will be a family affair. His father Louis Nelson Sr. is a veteran Iditarod musher at the age of 65. Darin's brother, Robert, will also be racing as a rookie this year.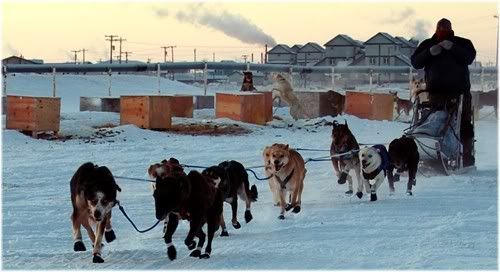 Darin is one of 6 mushers from Kotzebue that have signed up for this year's Iditarod
Iditarod 2008