It's still stormy. They actually let out school early today. Even during extreme cold snaps and blizzards school rarely delays or lets out early. In the 10 years I have lived here I never remember school being cancelled due to weather. When they do delay or let out early it is due to near zero visibility.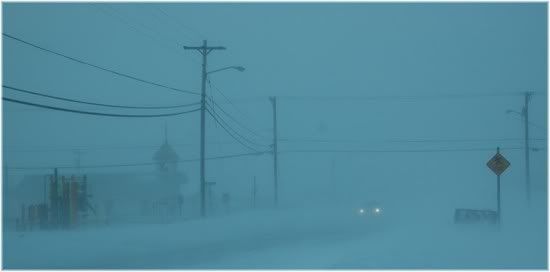 Today was one of those days. Depending on what part of town you were in you could not see beyond the front of your car. I almost smacked a snowbank at least 5 times today. I took some pictures but this doesn't show the worst of it.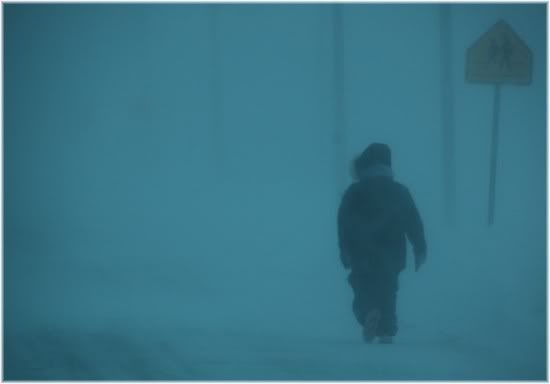 I was glad that I didn't have to be walking around in it. Some people weren't doing a very good job of driving in it either. I saw several people with their cars stuck in the snow.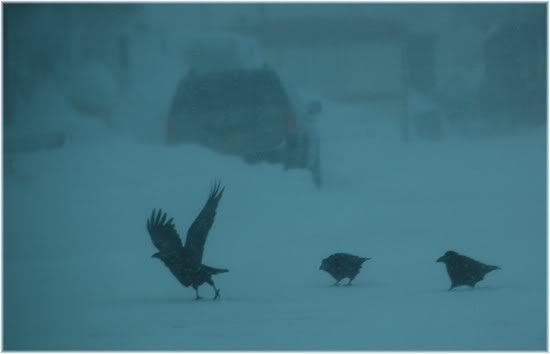 Even when it is windy the ravens are out. They seem to love windy weather. You can always find them flying around in the gusts. Often they seem like they are having fun.
During a brief beak in the snow I took this photo of my apartment building.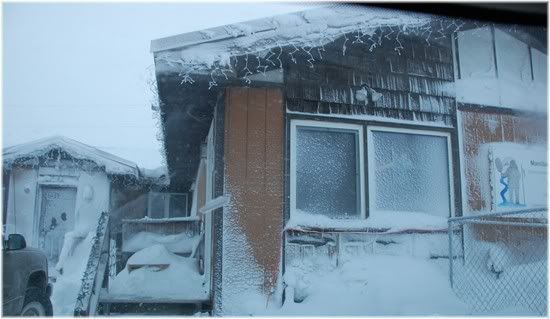 Here is my office. No more complaining from me about our lack of snow.