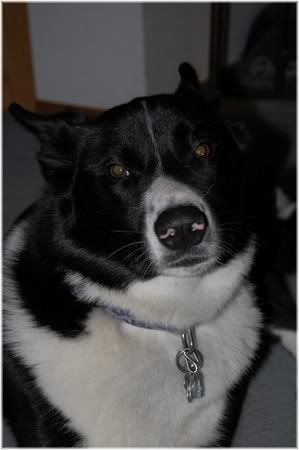 Look at this dog....doesn't she look pathetic???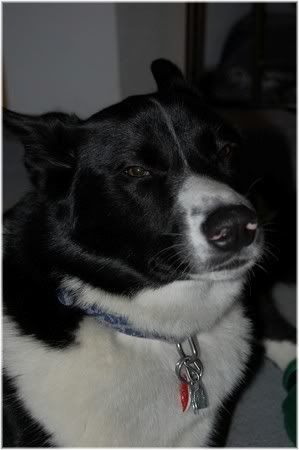 What could possible make this dog so sorry looking? Could it have something to do with....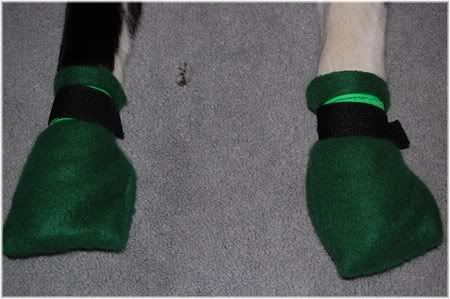 ...THESE????
Here I thought I was being nice buying her dog booties so her feet wouldn't freeze when she's out running. Instead she looks like she's been beaten with a stick.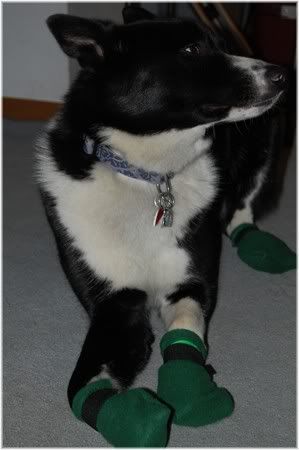 Ungrateful brat.
"Take them off, PLEEEEEEEEEEEEASE!"
.