.
I was putting together a blog post and while I was working on it I noticed something.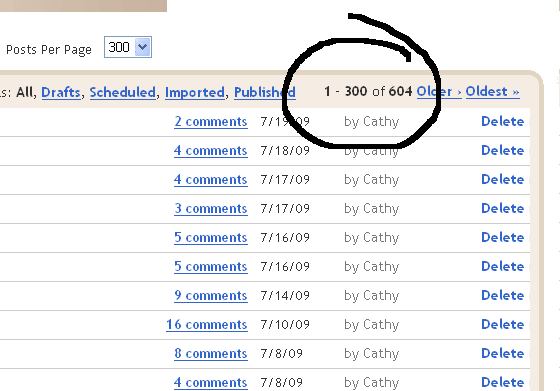 This blog post is post number 605. Six hundred and five posts. Holy cow! I have to tell you that when I first started this whole thing I NEVER would have imagined how far it would go. I certainly never though I would stick with it a month much less two years and 605 posts.
So then I thought "I wonder how many photos I have used in this blog?" The answer is easy to get. It says it right on my photobucket account. Two thousand three hundred thirty three photos (not including the two used for this post)! And that's only the photos that have been used in this blog. No wonder I clogged up the entire hard drive on my computer.
This blog, which started out as a way to show family back east some photos of Uyaana and whatnot has really become a labor of love. It is a lot of work. There are times when I really don't feel like uploading photos, or getting off my butt to take photos, or trying to think of comentary to write with the photos...but then I remember that there are people, literally hundreds of people, checking in here each day. So now I feel sorta...well...responsible for all of you and I worry if there is nothing new here for you to see each day. It never ceases to amaze me that so many people think that my life in my little corner of the world is interesting. So even though it is a lot of work, I truly enjoy blogging and I feel lucky that I get to share this place with all of you, and I am grateful for all the people I have gotten to know.
Anyway, I just thought that was neat. Here's to another 605 posts.
.