.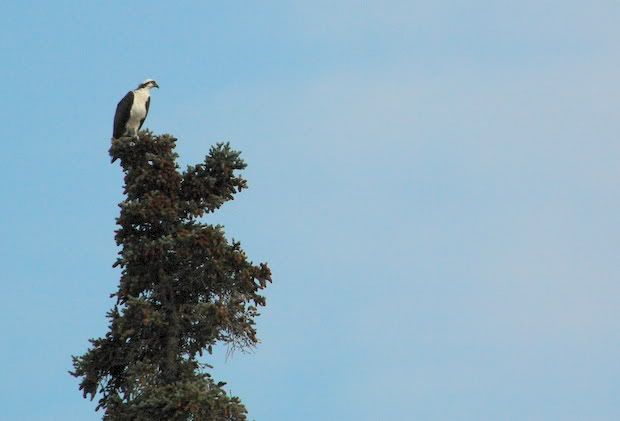 While in one of the channels of the Kobuk River yesterday, I saw this bird.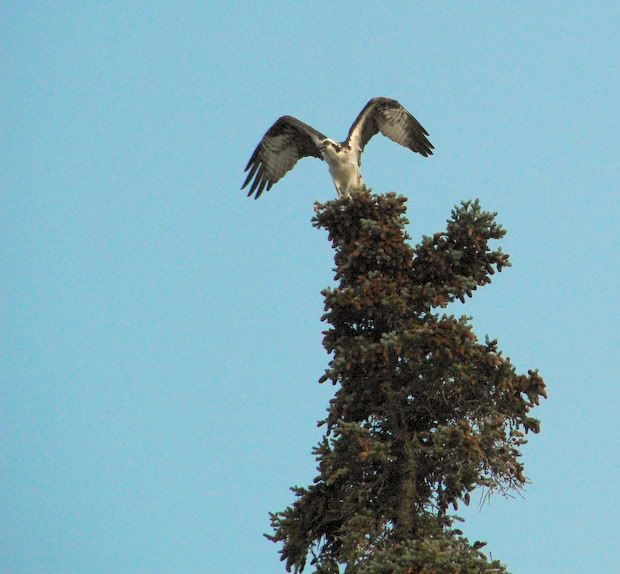 We have several different kind of raptors in the northwest arctic but I had never seen this kind of bird around here before.
There were two of them, a male and a female. It looked as though there was one large chick in the nest at the top of the spruce tree.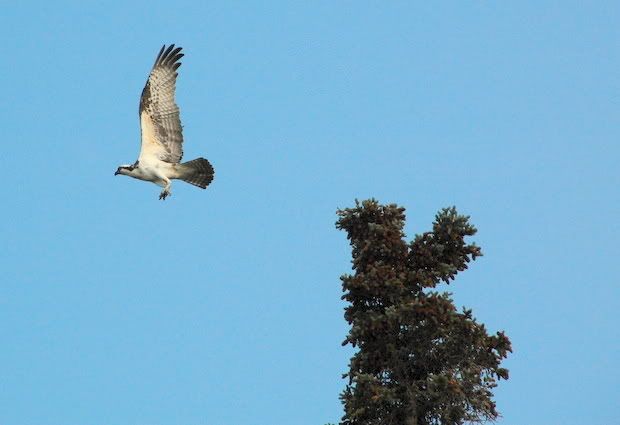 I mentioned the bird to someone who has a camp located near the nest. He said he looked it up in a bird book and thought they were
Osprey.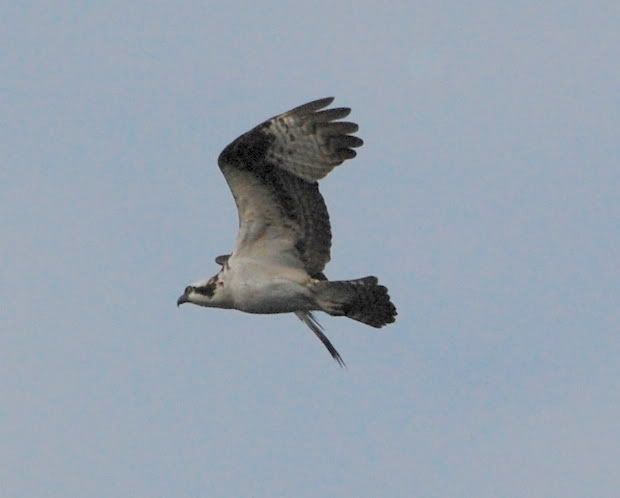 When I got home I looked it up too and it does look like an osprey. Osprey are common in certain parts of Alaska but this is the first time I have seen them on the northwest arctic coast. Has anyone else been seeing them around here?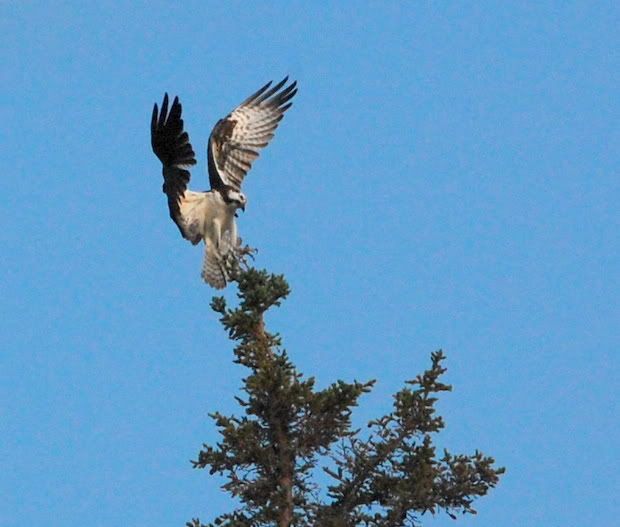 .