.
Eat them up yum!
It's salmon time here in Kotzebue. The salmon start running usually about the first week in July and continue into August. Kotzebue mostly has chum salmon although we do get pinks and an occasional silver or king. Now don't go hating on the chums. Kotzebue Sound chums are firm and fat and good eating, not like the chums found in other areas of Alaska.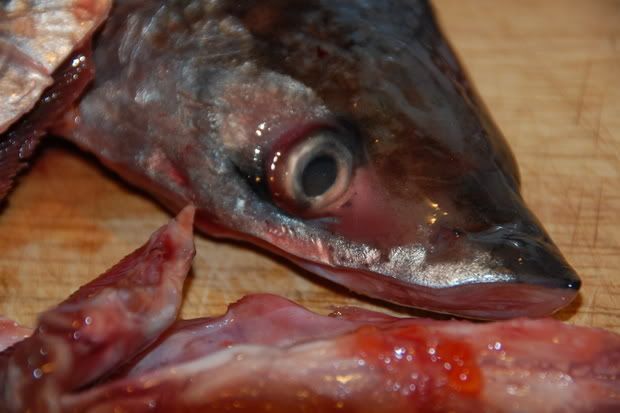 Every summer we spend a lot of time setting nets, filleting and packaging fish for the freezer. We also can and dry some. We eat a lot of fresh fish during the summer too, in many different ways...baked, fried, made into spreads and dips. Of all the ways to eat fish one of the local favorites is boiled heads.
You take the fish head and cut the jaws off right above the top teeth. Then you split the head in half between the eyes. Throw them in a pot of boiling water.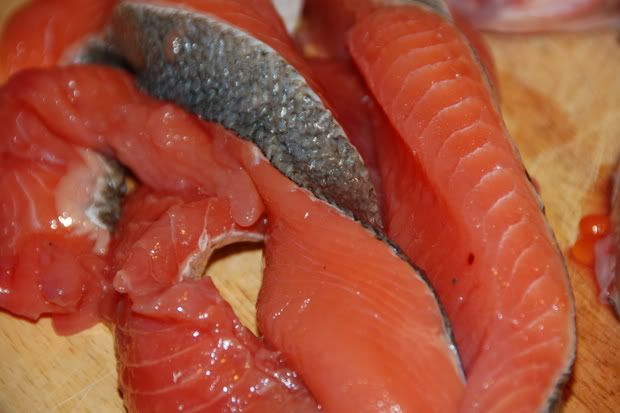 Don't forget some salted belly pieces. These are my favorite.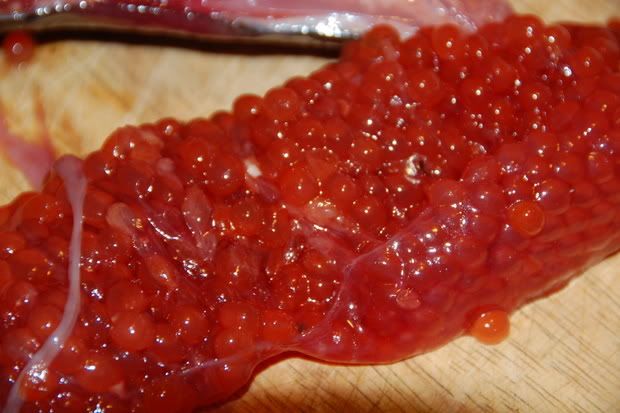 After the heads and bellies have been cooking for a while you throw in a few skeins of roe. You don't want to boil them too long or they get too hard and lose flavor. 5 minutes is usually plenty. You can tell they are done when they turn pale orange.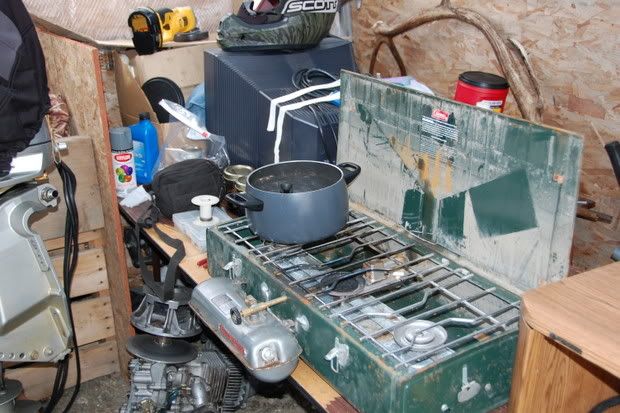 I like to boil fish outside on the primer stove so the whole house doesn't smell fishy all day.
And there you have it, boiled salmon heads, bellies and eggs. They are tasty served with dried seal meat and seal oil with slices of raw onions.
Bon Appetit!
.