.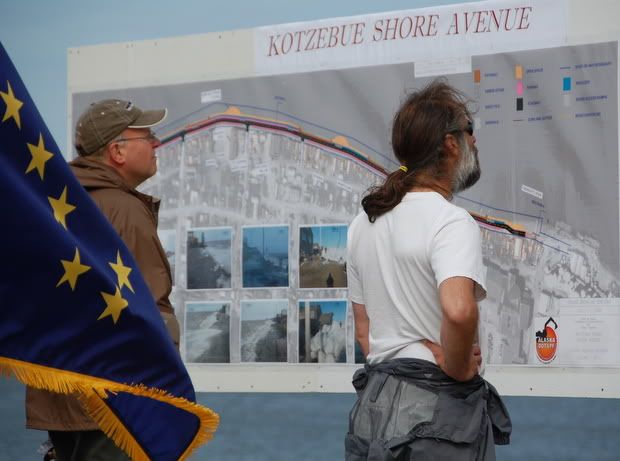 Today was the groundbreaking for the Kotzebue Shore Avenue road project. This is a project that has been over a decade in the planning. Because of where Kotzebue is situated we have erosion problems on the ocean side of town.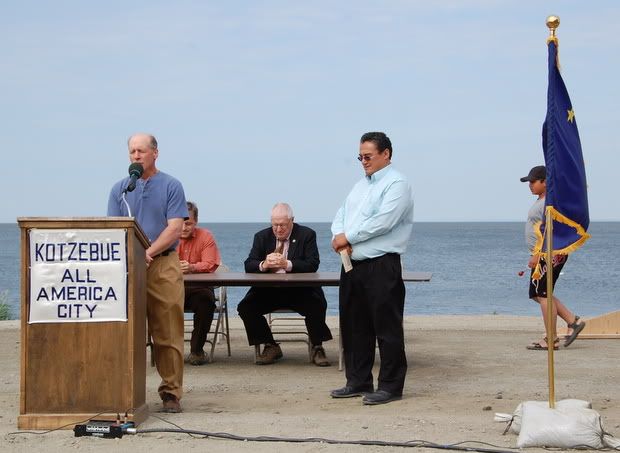 The ceremony started with an invocation by Pastor Miller from the Friend's Church. We start everything around here with an invocation.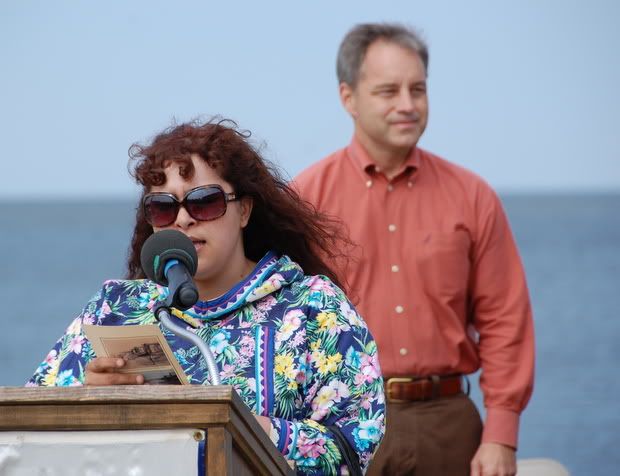 Kathleen Westlake gave a great acapella performance of the Alaska Flag Song.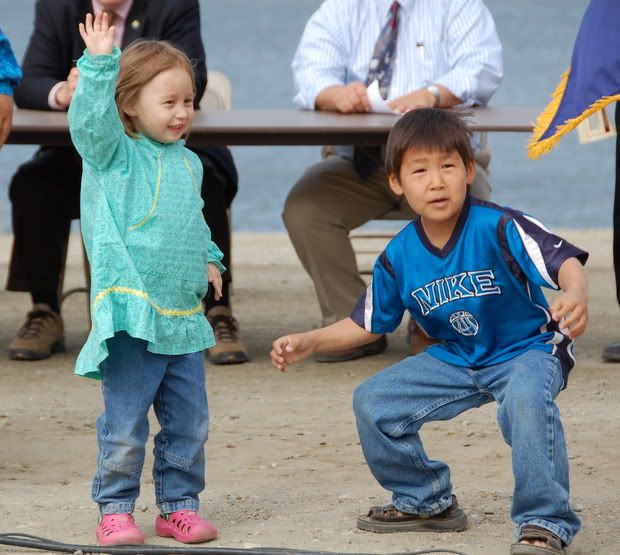 These kiddos did an Eskimo dance welcoming all the visitors. The improvements to Shore Avenue is a 38 million dollar project, 6.5 million dollars of which comes from economic stimulus money.
This is...ummm....a guy from the state DOT. I forget his name...a photographer I may be, but journalist not so much, sorry.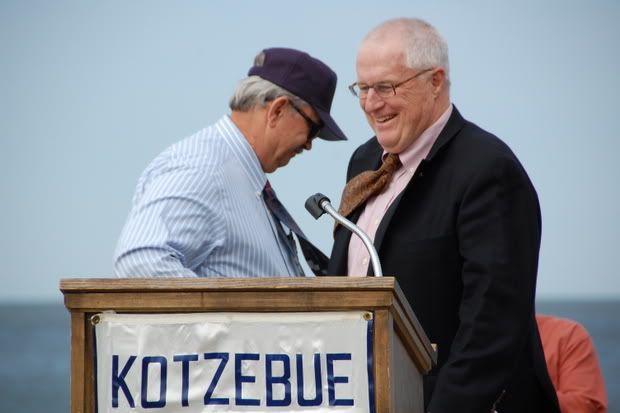 I do know who this is. This is Leo von Scheben, state DOT Commissioner.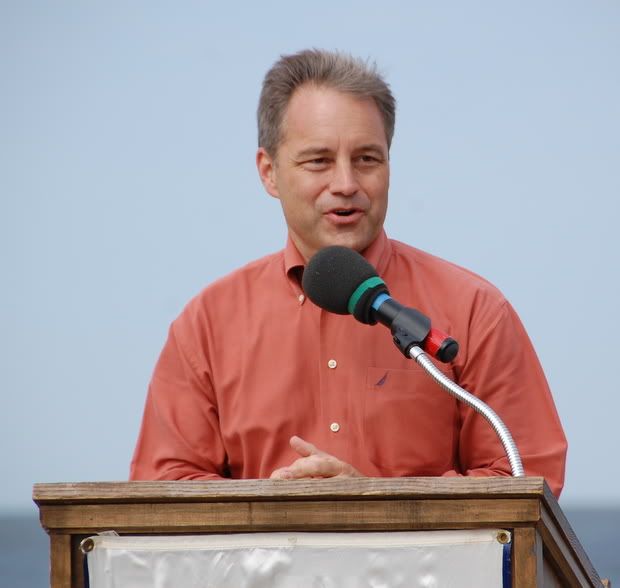 This is Alaska Lieutenant Governor/Soon To Be Governor Sean Parnell.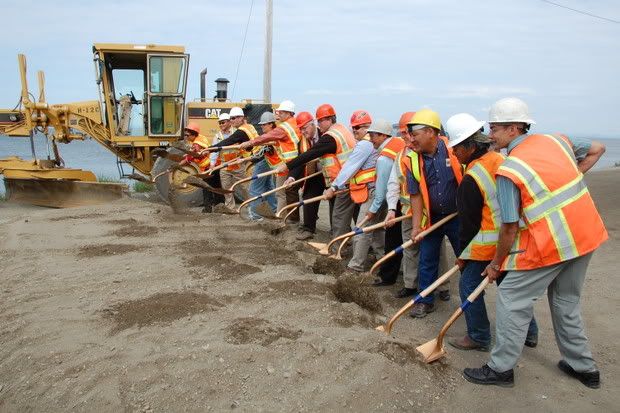 Golden Shovels. This project is expected to take about 2.5 years to complete and it scheduled to jump into full swing next summer. If anyone is interested in learning more about the project you can go to the City of Kotzebue's
Shore Avenue Project website.
.