.
Well, I'm home and I still have the same leg that I left with so that is bonus. The gaping hole in my knee is still painful. The hole is packed with gauze that has to be changed every other day until the wound slowly heals from the inside out. My foot and leg are still quite swollen, especially if I am up walking around. If I keep it elevated the swelling is not too bad. I have another two weeks of antibiotics to take orally.
After being cooped up for 10 days I was dying to take a ride down the beach so I did. I have to take it easy so it wasn't a long ride. It was enough to get a few photos and shake off the cabin fever.
The Iris are out.....and starting to go by already. This is what happens when you miss the whole first two weeks of July. In the arctic two weeks of summer is equal to 5 weeks somewhere else. I feel like I have been shortchanged.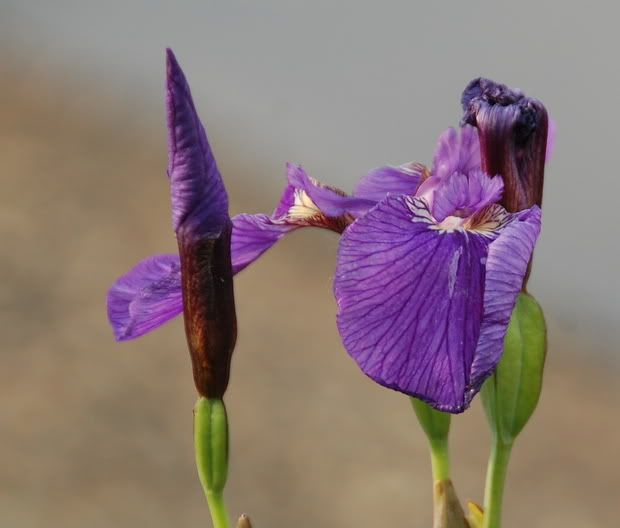 It would have been better if this happened in January. But I suppose I shouldn't complain. I still have my leg, I still have my life, and there are still some iris left for me.
And there is still cottongrass. I love cottongrass. Someone left a comment a while back asking if it felt as fluffy as it looks. It does.
.